Biotech up­start adds a failed Mer­ck KGaA drug to the pipeline, map­ping new com­bo ap­proach to MAPK path­way
Can a biotech start­up suc­ceed where a big phar­ma play­er failed? Day One plans to find out af­ter in-li­cens­ing a pair of dis­cards from Mer­ck KGaA.
The biotech has struck a deal — with­out dis­clos­ing any terms — for two MEK 1/2 in­hibitors, pi­masert­ib and MSC2015103B from the Ger­man com­pa­ny.
Pi­masert­ib was shelved by Mer­ck KGaA af­ter pro­duc­ing mixed re­sults through a big cam­paign in­volv­ing 10 Phase I/II stud­ies. One of those in­volved a com­bi­na­tion ap­proach with gem­c­itabine that flopped in pan­cre­at­ic can­cer.
The biotech, though, be­lieves it has bet­ter odds of suc­cess when paired with their type II pan-RAF ki­nase in­hibitor Day101, a ther­a­py they hauled in from Take­da. The plan is to go back in­to sol­id tu­mors with MAPK path­way aber­ra­tions.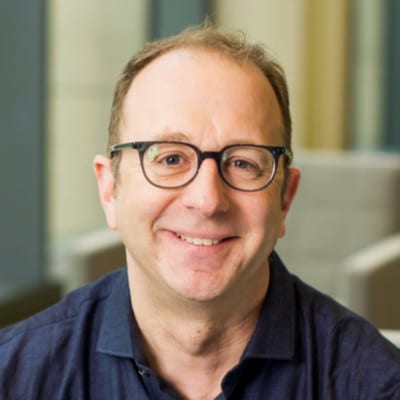 Samuel Black­man
The South San Fran­cis­co-based Day One has raised more than $190 mil­lion since launch­ing, in­clud­ing a $130 mil­lion round an­nounced a few weeks ago, and now has a Phase II glioma study un­der­way.
"There is strong sci­en­tif­ic and clin­i­cal ra­tio­nale for tar­get­ing mul­ti­ple nodes of the MAPK sig­nal­ing path­way to dri­ve deep­er and more durable tu­mor re­spons­es," said Samuel Black­man, co-founder and chief med­ical of­fi­cer of Day One. "DAY101 demon­strat­ed en­cour­ag­ing sin­gle agent an­ti-tu­mor ac­tiv­i­ty in pe­di­atric low-grade glioma, and we be­lieve the com­bi­na­tion of pi­masert­ib and DAY101 will be well-suit­ed for adult pa­tients with sol­id tu­mors giv­en their greater het­ero­gene­ity. Fur­ther, da­ta have shown DAY101 to se­lec­tive­ly in­hib­it both RAF monomers and dimers which may broad­en its po­ten­tial clin­i­cal ap­pli­ca­tion in com­bi­na­tion with MEK in­hi­bi­tion in sol­id tu­mors dri­ven by non-BRAF V600 mu­ta­tions and RAF fu­sions. We look for­ward to ini­ti­at­ing a Phase 1/2 com­bi­na­tion study lat­er this year."
CEO Je­re­my Ben­der (Day One)