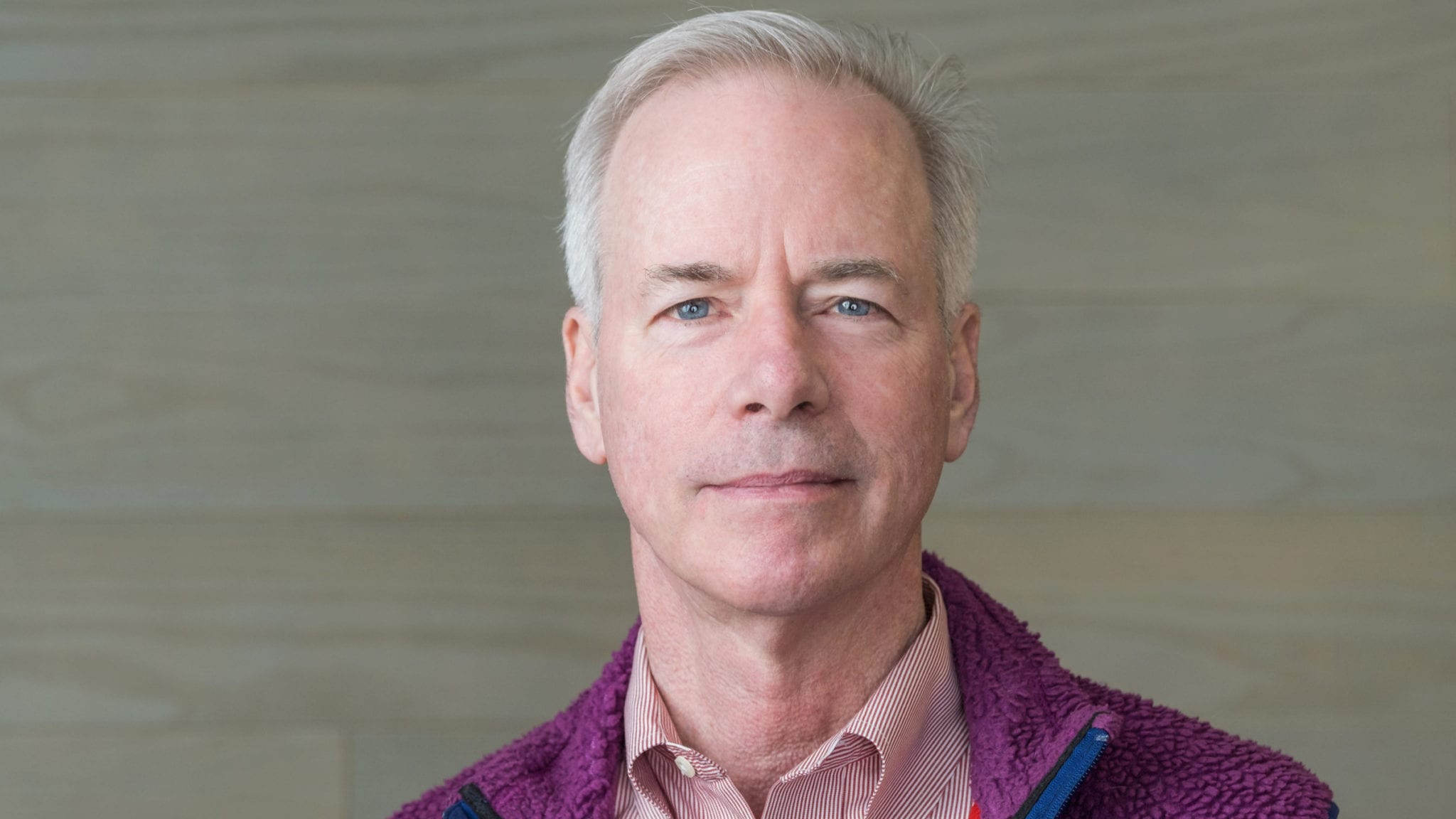 Blood can­cer play­er Ima­go Bio­sciences caps off an $80M Se­ries C with an IPO promise for 2021
A lit­tle less than two years af­ter se­cur­ing $40 mil­lion in a Se­ries B, Ima­go Bio­sciences has re­turned to the ven­ture cap­i­tal well with an even big­ger prize.
The San Fran­cis­co-based biotech has pulled in $80 mil­lion for their Se­ries C on Thurs­day, aim­ing to use the funds for one Phase III tri­al for their lead blood can­cer pro­gram, bomedem­stat. The ex­per­i­men­tal drug is be­ing eval­u­at­ed in two Phase IIb stud­ies, in myelofi­bro­sis and es­sen­tial throm­bo­cythemia.
"We start­ed this crossover cam­paign in the lat­ter part of the sum­mer and it came to­geth­er very quick­ly," CEO Hugh Rien­hoff told End­points News. "It was over­sub­scribed, but we on­ly want­ed to raise $80 mil­lion."
Far­al­lon Cap­i­tal Man­age­ment led the round, with new in­vestors in­clud­ing T. Rowe Price, Black­rock, Sur­vey­or Cap­i­tal, Irv­ing In­vestors and King­don Cap­i­tal Man­age­ment.
Rien­hoff's plan here is to use this fund­ing for a Phase III in ei­ther MF or ET, and then prep an IPO some­time next year to get the cash for the oth­er in­di­ca­tion. Both of the Phase IIb tri­als are ex­pect­ed to be ful­ly en­rolled by the mid­dle of 2021, and since they're open-la­bel, Ima­go can check every week to see if bomedem­stat has hit the pri­ma­ry end­points, he said.
In the best-case sce­nario, Ima­go will launch both Phase III stud­ies in mid-2022, giv­ing the com­pa­ny rough­ly two years to ob­tain all the nec­es­sary fund­ing for both late-stage tri­als, CBO Ed Barac­chi­ni said. The IPO will like­ly be high­er than Thurs­day's Se­ries C, Rien­hoff added, though the mon­ey from this raise will car­ry one of the stud­ies through com­ple­tion in 2025.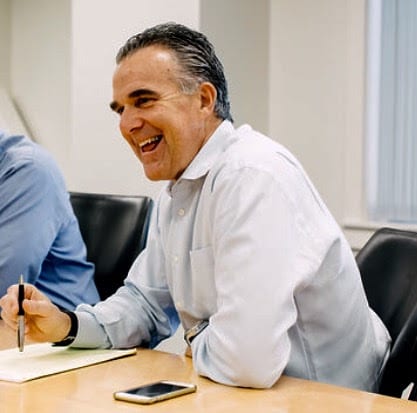 Ed Barac­chi­ni
Bomedem­stat works by in­hibit­ing LSD1, an en­zyme that plays a piv­otal role in stem cell dif­fer­en­ti­a­tion and re­pro­duc­tion in these types of blood can­cers. The mu­ta­tions picked up in MF and ET are both re­lat­ed to this en­zyme, and by tamp­ing down on the ac­tiv­i­ty Ima­go hopes to kill ma­lig­nant stem cells and re­duce platelet pro­duc­tion gone awry, the lat­ter be­ing a ma­jor prob­lem in ET.
"I'm very op­ti­mistic that we have the right in­di­ca­tions for this tar­get, and I think we have the right drug for this tar­get," Rien­hoff said. "In oth­er words, not all LSD1 in­hibitors are cre­at­ed equal, and so there have been oth­er LSD1 pro­grams that have failed be­cause the drug got in­to the wrong place or hit the wrong tar­get oth­er than LSD1. So we're for­tu­nate in that re­gard, and it al­so has a ter­rif­ic safe­ty pro­file."
Fur­ther down the pipeline, Ima­go is look­ing to test bomedem­stat in com­bi­na­tion with rux­oli­tinib, al­so known as In­cyte's block­buster JAK in­hibitor Jakafi. The drug, which is ap­proved to treat poly­cythemia ve­ra and forms of myelofi­bro­sis, net­ted sales of near­ly half a bil­lion dol­lars in 2020's sec­ond quar­ter and $1.7 bil­lion in 2019.
A com­bo ther­a­py of rux­oli­tinib and bomedem­stat could work par­tic­u­lar­ly well for pa­tients just start­ing their treat­ments, Rien­hoff said, be­cause while rux­oli­tinib on its own helps symp­toms of the dis­ease, most pa­tients lose ben­e­fits af­ter two or three years since it doesn't aid dis­ease pro­gres­sion. That's where Rien­hoff says Ima­go's can­di­date can step in.
"We're fo­cused on those pa­tients that have ex­haust­ed, if you will, the clin­i­cal ben­e­fits of rux­oli­tinib and need some­thing else that has a com­plete­ly dis­tinct mech­a­nism of ac­tion," Rien­hoff said.
Ima­go is al­so de­vel­op­ing pro­grams for sick­le cell dis­ease and sol­id tu­mors, but those won't hit the clin­ic un­til 2022 at the ear­li­est.
Ex­ist­ing in­vestors to re­turn for this round in­clud­ed Black­stone Life Sci­ences, Fra­zier Health­care Part­ners, Omega Funds, Am­gen Ven­tures, MRL Ven­tures Fund, High­Light Cap­i­tal, Phar­maron In­vest­ments, Green­spring As­so­ci­ates and Xer­aya Cap­i­tal.