Blue­bird bio adds a key process to pi­o­neer­ing gene ther­a­py as it ramps up a piv­otal PhI­II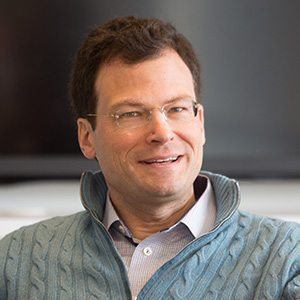 David David­son, blue­bird CMO
Blue­bird bio be­lieves it has de­vel­oped a new process that will make a marked im­prove­ment in their pi­o­neer­ing gene ther­a­py pro­grams, promis­ing to de­liv­er a sig­nif­i­cant im­pact on pa­tient out­comes in a new­ly-launched piv­otal study for Lenti­Glo­bin.
Late last year, blue­bird bio ex­ecs were forced to ex­plain why the lat­est da­ta on Lenti­Glo­bin had proved dis­ap­point­ing in a small set of sick­le cell pa­tients be­ing test­ed. In­stead of the cure that blue­bird $BLUE was look­ing for, sev­er­al pa­tients ex­pe­ri­enced a less than op­ti­mal re­sponse in pro­duc­ing an­ti-sick­ling he­mo­glo­bin, which caused more than a few in­vestors in the com­pa­ny to do a dou­ble take on the com­pa­ny's prospects.
The prob­lem, blue­bird said at the time, was that the vec­tor copy num­ber mea­sur­ing the lev­el of cells which had been cor­rect­ed by gene ther­a­py fell short of ex­pec­ta­tions. In an in­ter­view with TheStreet's Adam Feuer­stein at the time, CMO David David­son said that that prob­lem might be at­trib­uted to the fact that re­searchers had not re­moved enough of the dis­eased bone mar­row.
To­day, blue­bird says it has be­gun the piv­otal Phase III study for be­ta-tha­lassemia. And David­son tells me that they're mak­ing a cru­cial cor­rec­tion in the man­u­fac­tur­ing process, adding two uniden­ti­fied small mol­e­cules — a pair of "trans­duc­tion en­hancers" added to its stem cell man­u­fac­tur­ing process — that the bell­wether biotech has ev­i­dence to be­lieve can have a marked im­pact on the vec­tor copy num­ber and the po­ten­tial to cure its top slate of dis­ease tar­gets.
The mar­ket bid up blue­bird's shares by 9% Thurs­day morn­ing.
"We're very ex­cit­ed about the two small mol­e­cules," David­son tells me this morn­ing, with in vit­ro ev­i­dence of an im­prove­ment in the vec­tor copy num­bers as well as in vi­vo da­ta from a mouse mod­el to back it up.
"We're plan­ning to ap­ply the same man­u­fac­tur­ing process with the im­prove­ment across the Lenti­Glo­bin pro­gram, in­clud­ing sick­le cell," he adds. That in­volves the piv­otal study in pa­tients with trans­fu­sion-de­pen­dent be­ta-tha­lassemia and non-β0/β0 geno­types as well as an up­com­ing study with β0/β0 geno­types.
Blue­bird isn't re­veal­ing ex­act­ly what these two mol­e­cules are, in part for com­pet­i­tive rea­sons, says David­son. They'll be able to re­veal more about it at ASH at the end of the year, and the in­ves­ti­ga­tor says that they'll be able to get firm pa­tient re­spons­es 6 to 12 months out, mak­ing this more of a 2017 sto­ry.
It's par­tic­u­lar­ly sig­nif­i­cant for blue­bird that the com­pa­ny can pro­ceed right in­to Phase III with­out get­ting a new IND, says Wed­bush's David Nieren­garten, who's bull­ish on the com­pa­ny's prospects.
Blue­bird helped make gene ther­a­py hot with its first, ear­ly snap­shots of some dra­mat­ic ef­fects on in­di­vid­ual pa­tients. Tar­get­ing some ex­treme­ly rare dis­eases, one or two pa­tients can tell a lot about a com­pa­ny's prospects. But it's al­so be­com­ing clear­er that not all gene ther­a­pies are cre­at­ed equal­ly, mak­ing these kinds of on­go­ing im­prove­ments cru­cial to the longterm suc­cess of the com­pa­nies.
The ju­ry is still out on blue­bird, but the com­pa­ny isn't sit­ting still with the tech­nol­o­gy it has.