Blue­bird bio may fi­nal­ly get a gene ther­a­py ap­proved in the US
Blue­bird bio may, at long last, get a gene ther­a­py ap­proved in the US.
The Cam­bridge, MA biotech an­nounced Mon­day that the FDA had ac­cept­ed and giv­en pri­or­i­ty re­view for Zyn­te­glo, its gene ther­a­py for the rare blood dis­or­der be­ta-tha­lassemia. The an­nounce­ment sets up an ex­pe­dit­ed FDA de­ci­sion by May 20, 2022.
A pri­or­i­ty re­view doesn't guar­an­tee ap­proval, and more than a few re­cent biotechs have been spurned af­ter re­ceiv­ing the des­ig­na­tion, in­clud­ing In­cyte, Sesen, and Proven­tion. But it rep­re­sents a sub­stan­tial step for­ward for a ther­a­py that has seen re­peat­ed set­backs and a com­pa­ny that not long ago had an ap­pli­ca­tion slapped down with a refuse-to-file let­ter.
The ap­proval rate for can­di­dates giv­en FDA pri­or­i­ty re­view hov­ered be­tween around 70% and 90% be­tween 2011 and 2019, com­pared to a lit­tle over 60% for drugs giv­en the 10-month stan­dard re­views.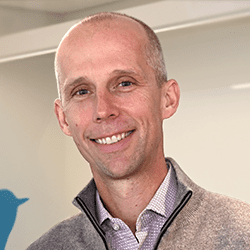 Nick Leschly
The ac­cep­tance is a long time com­ing for blue­bird. The com­pa­ny showed its first re­sults from a Phase III tri­al in be­ta-tha­lassemia back in June 2017 and it first won con­di­tion­al ap­proval in Eu­rope in June 2019. Blue­bird at the time al­so showed dra­mat­ic da­ta on a sim­i­lar one-time treat­ment for sick­le cell dis­ease, and then-CEO Nick Leschly said the com­pa­ny planned to launch the ther­a­py for be­ta-tha­lassemia in 2020 and for sick­le cell dis­ease in 2022.
But the com­pa­ny then faced re­peat­ed de­lays for both can­di­dates, strug­gling to fi­nal­ize its man­u­fac­tur­ing process or reach an agree­ment with reg­u­la­tors on how best to mea­sure the qual­i­ty of its prod­uct. Blue­bird's arc be­came a para­ble for the im­por­tance of man­u­fac­tur­ing in gene ther­a­py, where treat­ments are so tech­ni­cal­ly com­plex that re­li­ably pro­duc­ing it at scale can be as so­phis­ti­cat­ed a chal­lenge as prov­ing it works.
The de­lays ap­peared to be part of what pushed the com­pa­ny to split in­to two, spin­ning off its can­cer di­vi­sion to a biotech called 2sev­en­ty, so blue­bird could put most of its re­sources be­hind get­ting its gene ther­a­pies for rare ge­net­ic dis­eases ap­proved.
Be­ta-tha­lassemia, af­fect­ing about 1 in 100,000 Amer­i­cans, isn't ex­pect­ed to be a huge mar­ket for blue­bird in the US. But an ap­proval would be a key step to­ward blue­bird de­liv­er­ing on the promise it's flashed for years.
It's par­tic­u­lar­ly im­por­tant af­ter the biotech de­cid­ed to with­draw Zyn­te­glo, along with the rest of its gene ther­a­py port­fo­lio, from the Eu­ro­pean mar­ket, where there is a sig­nif­i­cant­ly larg­er pop­u­la­tion of be­ta-tha­lassemia pa­tients. The com­pa­ny said Eu­ro­pean gov­ern­ments were un­will­ing to pay a fair price for the treat­ment.
In Ger­many, the on­ly coun­try for which blue­bird has dis­closed de­tails, au­thor­i­ties of­fered $790,000 for the one-time treat­ment, with the pay­out mov­ing to $950,000 if the ther­a­py is still work­ing af­ter five years. The fig­ures are rough­ly in line with the $900,000 price tag an­a­lysts ex­pect­ed blue­bird to put on the ther­a­py pri­or to launch. Blue­bird want­ed $1.8 mil­lion paid over 5 years, with pay­outs con­di­tioned on a pa­tient's re­sponse.
A spokesper­son for blue­bird, al­lud­ing to the com­pa­ny's tur­bu­lent his­to­ry with pric­ing, said the com­pa­ny has not yet set a price for Zyn­te­glo in the US and won't com­ment on pay­ment struc­ture.
"We've learned first­hand there is no one-size-fits-all ap­proach to ac­cess and re­im­burse­ment for gene ther­a­py and are will­ing to try a num­ber of pay­ment struc­tures that re­spond to the unique needs and pri­or­i­ties of pa­tients, providers and pay­ers with­out cre­at­ing added bar­ri­ers or com­plex­i­ties," she said.
She added that "sev­er­al" pa­tients had been dosed with Zyn­te­glo pri­or to its with­draw­al in Eu­rope and sev­er­al more who had al­ready con­sent­ed to treat­ment will still re­ceive it. Roll­out there was dis­rupt­ed by man­u­fac­tur­ing de­lays and an (ul­ti­mate­ly not born out) safe­ty scare; blue­bird said in quar­ter­ly fil­ings it be­gan re­ceiv­ing rev­enue from the drug but that the rev­enue was "im­ma­te­r­i­al."
A US ap­proval would make Zyn­te­glo the third gene ther­a­py ap­proved in the US, af­ter Spark's Lux­tur­na and No­var­tis' Zol­gens­ma. It would be the first ap­proved ex-vi­vo gene ther­a­py, where cells are re­moved from a pa­tient, mod­i­fied and then re­in­fused — as op­posed to in vi­vo gene ther­a­pies, where a pa­tient's cells are mod­i­fied di­rect­ly in their body.
Al­though not a uni­ver­sal cure, Zyn­te­glo has proven a high­ly ef­fec­tive treat­ment for be­ta-tha­lassemia, a dis­ease marked by month­ly blood trans­fu­sions that can be de­bil­i­tat­ing over time. Out of 36 evalu­able pa­tients in the com­pa­ny's tri­als, 32 no longer need­ed trans­fu­sions for at least 12 months.