Blue­bird bio or­ches­trates a se­ries of deals and a buy­out to guar­an­tee gene ther­a­py man­u­fac­tur­ing
A day af­ter The New York Times spot­light­ed the man­u­fac­tur­ing and sup­ply prob­lems be­set­ting a boom­ing gene ther­a­py field, with key play­ers scram­bling to main­tain a stock of the be­nign virus­es need­ed to make their prod­ucts, blue­bird bio $BLUE has come up with what it sees as a de­fin­i­tive so­lu­tion to the prob­lem.
The late-stage biotech has snagged a par­tial­ly com­plete man­u­fac­tur­ing com­plex in Durham, NC to do its own in-house man­u­fac­tur­ing work while ex­e­cut­ing a se­ries of con­tracts with sup­pli­ers. And blue­bird ex­ecs say the bas­ket of deals places them in con­trol of their own des­tiny — at least as far as man­u­fac­tur­ing is con­cerned.
The cost of the fa­cil­i­ty is rel­a­tive­ly small, says blue­bird CFO Jeff Walsh, com­ing in at $11.5 mil­lion. (Walsh isn't say­ing who they bought it from, just that the orig­i­nal own­ers weren't able to fin­ish it.) But the longterm com­mit­ment, which in­cludes hir­ing 50 staffers for the new in­ter­nal op­er­a­tion while ink­ing deals with out­side op­er­a­tors, is any­thing but small.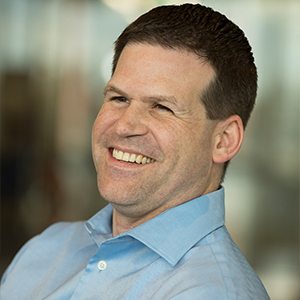 Derek Adams
"Solv­ing man­u­fac­tur­ing is a crit­i­cal step," says blue­bird man­u­fac­tur­ing and tech chief Derek Adams. "We've been work­ing quite ex­ten­sive­ly over the last year or more to come up and ex­e­cute on a longterm an strat­e­gy."
The re­sult in­volves a net­work of sup­pli­ers around the world, start­ing with Lon­za and apceth Bio­phar­ma to make Lenti-D and Lenti­Glo­bin and three more con­tract op­er­a­tions: Bram­mer Bio (Cam­bridge, MA), No­vasep (Gos­selies, Bel­gium) and SAFC (Carls­bad, CA) for lentivi­ral vec­tor across the pipeline.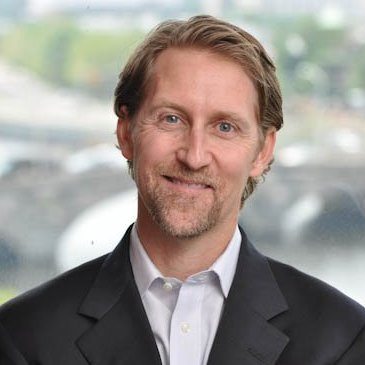 Jeff Walsh
As the CAR-T pi­o­neers know on­ly too well, work­ing with pa­tient cells in cre­at­ing a per­son­al­ized ther­a­py is no easy task. In gene ther­a­py you have to ex­tract the cells, in­clude a vi­ral vec­tor and cor­rec­tive gene and get it back in­to the veins of pa­tients in a mat­ter of weeks. Any in­ter­rup­tion along that process — or loss of qual­i­ty — can be fa­tal for a gene ther­a­py com­pa­ny like blue­bird. And man­u­fac­tur­ing is­sues in gen­er­al re­main one of the most sig­nif­i­cant threats to any biotech look­ing to take break­through prod­ucts in­to the mar­ket, as the FDA has high­light­ed time and again in re­cent years.
Giv­en the stakes, and the com­plex­i­ty, I asked Adams what keeps him up at night.
"The thing that keeps me up at night," says Adams, "is that the over­all sup­ply chain for gene ther­a­py prod­ucts is so com­plex" it can be hard to make sure all the pieces are un­der con­trol.
"I sus­pect that Derek is sleep­ing a lit­tle bet­ter now that we closed the deal," says Walsh.