Blue­bird, Cel­gene jump off to a promis­ing start in the marathon race to de­vel­op a CAR-T for mul­ti­ple myelo­ma
The clin­i­cal race to de­vel­op a rel­a­tive­ly safe BC­MA-tar­get­ing CAR-T for mul­ti­ple myelo­ma is un­der­way, and it's start­ing with a pre­lim­i­nary Po­laroid af­ter the first few promis­ing paces out of the gate for a hand­ful of pa­tients treat­ed with bb2121 by blue­bird bio $BLUE.
The biotech, part­nered with myelo­ma pow­er­house Cel­gene $CELG, of­fered up a clear­ly pos­i­tive ear­ly snap­shot show­ing that 7 of 9 evalu­able pa­tients re­spond­ed to the ther­a­py, with two com­plete re­spons­es, one near­ly com­plete re­sponse and four par­tial re­spons­es in­di­cat­ing that more than half of their tar­get­ed pre­can­cer­ous cells had been elim­i­nat­ed. And in a field that has man­aged to raise re­peat­ed red flags on safe­ty, blue­bird was clear­ly chuffed that in­ves­ti­ga­tors so far had seen none of the dam­ag­ing side ef­fects that has plagued the CAR-T field from its ear­li­est days.
Blue­bird's shares soared 27% on the news as in­vestors bought in to a strong ear­ly start.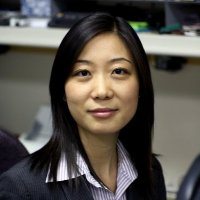 Gena Wang, Jef­fries
Gena Wang at Jef­feries summed it up like this:
Ef­fi­ca­cy da­ta for bb2121 an­ti-BC­MA CART cells was re­port­ed for the first 9 re­lapsed re­frac­to­ry mul­ti­ple myelo­ma (R/R MM) pts in 3 dose co­horts. All 6 pts in co­hort 2 (15E+7 cells) and co­hort 3 (45E+7 cells) achieved re­spons­es (2 sCR and 1 VG­PR in co­hort 2 and 3 PRs in co­hort 3). The 2 sCR sus­tained with 4-6 mon fol­low-up. The ORR in the first 9 pts was 78% (7/9). All pts re­ceived a me­di­an of 6 pri­or ther­a­pies in­clud­ing au­tol­o­gous stem cell trans­plant. Longer fol­low-up would be im­por­tant to eval­u­ate du­ra­tion of re­sponse as well as pos­si­bil­i­ty of PR con­vert­ing in­to CR. We see the ini­tial da­ta as one of the best vs. oth­er BC­MA-tar­get­ing pro­grams.
With­out dose-lim­it­ing ev­i­dence of tox­i­c­i­ty, in­ves­ti­ga­tors will be able to amp up the treat­ment, look­ing for a more durable re­sponse. And that could make a big dif­fer­ence as it weighs in against the oth­er de­vel­op­ers in this race, in­clud­ing a Penn team which is al­so rolling out ad­di­tion­al da­ta soon with pre­clin­i­cal ef­forts un­der­way at Cel­lec­tis/Pfiz­er and Au­to­lus. Juno jumped in­to the race in Au­gust.
Blue­bird is us­ing the same ba­sic cell en­gi­neer­ing ap­proach as the clin­i­cal lead­ers in the field, like Kite, ex­tract­ing T cells from pa­tients and en­gi­neer­ing them to go af­ter a can­cer tar­get — in this case B-cell mat­u­ra­tion anti­gen, a pro­tein which is found on the sur­face of the tar­get­ed cells. It's wide­ly con­sid­ered an ex­cel­lent tar­get for com­bat­ting a lethal dis­ease.
But get­ting these cells to pop­u­late and mul­ti­ply with a ther­a­peu­tic ef­fect in pa­tients has been a vex­ing, and some­times fa­tal, chal­lenge. Ear­ly on in­stances of cy­tokine re­lease syn­drome held back ear­ly ef­forts, with some — very sick — pa­tients dy­ing in the process. Ear­li­er this year Juno stunned in­vestors with the news that cere­bral ede­mas had killed four pa­tients in two stud­ies, forc­ing a very brief clin­i­cal hold that the FDA was will­ing to lift just a few days lat­er af­ter the biotech said that re­mov­ing flu­dara­bine from the pre­con­di­tion­ing reg­i­men would solve the neu­ro­tox­i­c­i­ty is­sue.
Then, af­ter treat­ing on­ly 12 more pa­tients, two more died of cere­bral ede­mas. The FDA has not tak­en ac­tion, but Juno put the lead tri­al back on vol­un­tary hold, leav­ing them in lim­bo while Kite races ahead to an ac­cel­er­at­ed fil­ing now planned for Q1 2017.
Sig­nif­i­cant­ly, blue­bird's team is us­ing a cy/flu con­di­tion­ing reg­i­men in its mul­ti­ple myelo­ma pro­gram, once again rais­ing ques­tions about Juno's judg­ment in restart­ing its con­tro­ver­sial study. And Baird's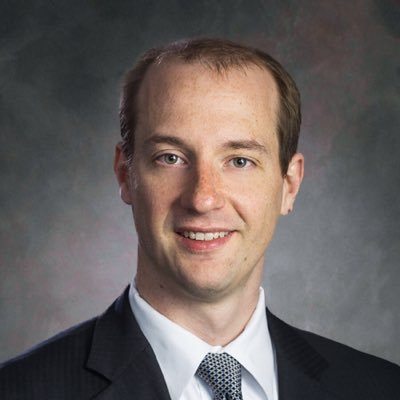 Bri­an Sko­r­ney, Baird
Bri­an Sko­r­ney added a healthy note of skep­ti­cism on Thurs­day, ob­serv­ing that the CAR-T field has been roiled aplen­ty by un­ex­pect­ed set­backs along the way. He wrote:
Af­ter a se­ries of pa­tient deaths as­so­ci­at­ed with oth­er CAR T pro­grams at Juno, which Cel­gene has an al­most 10% stake in, blue­bird's Phase 1 re­sults are even more im­pres­sive. How­ev­er, we re­main health­ily skep­ti­cal on the CAR T space, as it re­mains to be seen whether these re­sults will hold up long term and if safe­ty is­sues arise.
The num­bers for blue­bird are small and pre­lim­i­nary, but in this field small and pre­lim­i­nary are still im­por­tant mile­stones when you're hop­ing to ad­vance an im­por­tant new way to treat mul­ti­ple myelo­ma. Many, many more snap­shots of clin­i­cal progress lie ahead. And an­a­lysts will in­spect each one for every sign of suc­cess and fail­ure.
That on­ly hap­pens when the stakes are high.