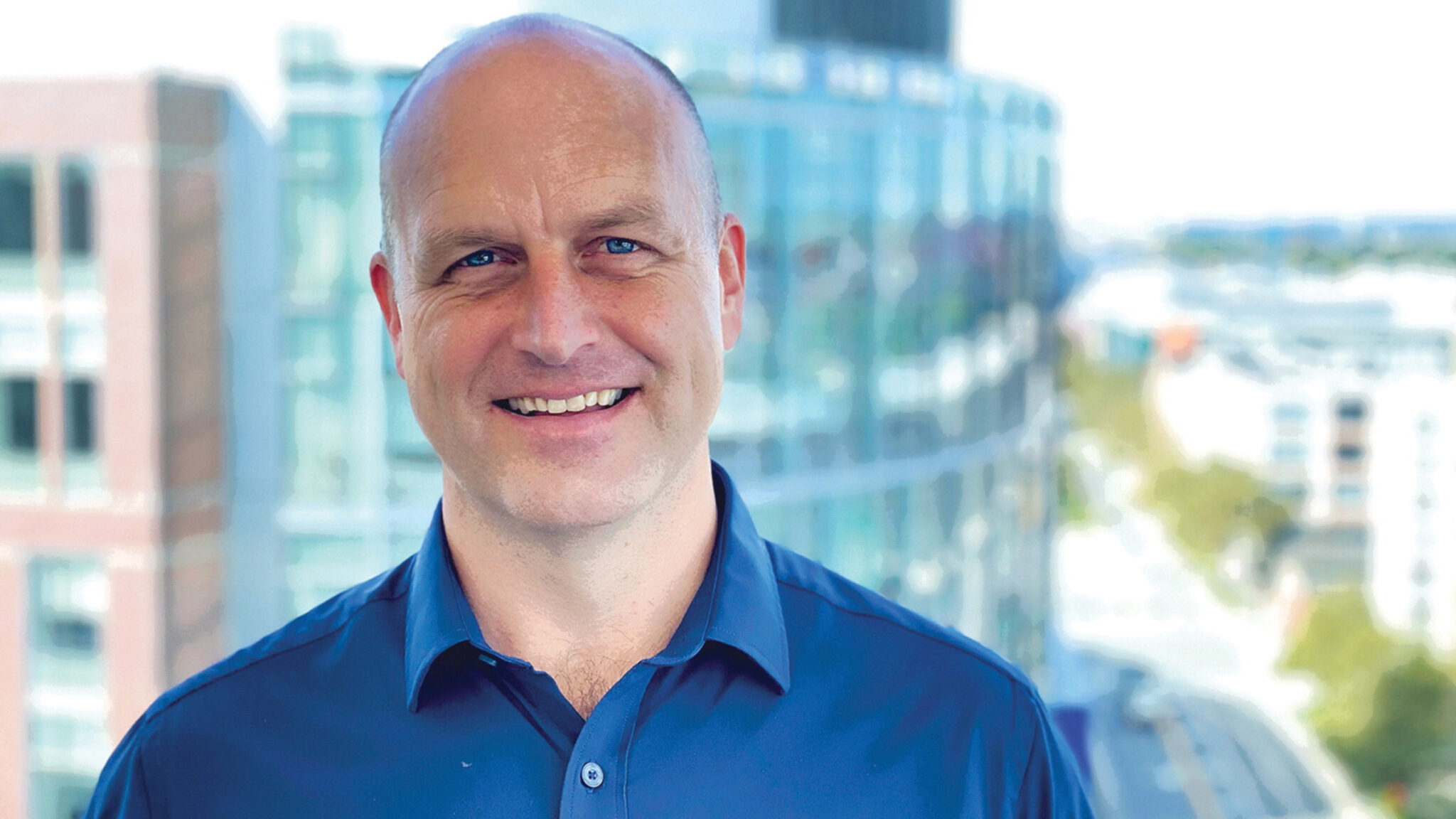 Andrew Obenshain, bluebird bio CEO
UP­DAT­ED: Blue­bird joins the lay­off flock to re­al­i­ty as gene ther­a­py biotech sheds staff to save it­self
Blue­bird bio is lay­ing off about 30% of its work­force to save it­self be­fore the FDA de­cides the fate of two of its gene ther­a­pies in Au­gust and Sep­tem­ber and plans to file for a third ap­proval in the first quar­ter of next year.
The dire sit­u­a­tion came in­to clear view ear­li­er this year when blue­bird said in a quar­ter­ly fil­ing its cash prob­lems "raise sub­stan­tial doubt re­gard­ing its abil­i­ty to con­tin­ue as a go­ing con­cern" in the com­ing year. The CFO re­signed the same day.
CEO An­drew Oben­shain told in­vestors Tues­day morn­ing that clin­i­cal holds, ex­tend­ed FDA de­ci­sion dates and the over­all biotech down­turn have all "tak­en some tra­di­tion­al fi­nanc­ing op­tions off the ta­ble in the near-term."
Keep in mind, blue­bird's re­cent spin­off, 2sev­en­ty, al­so ran in­to cash prob­lems and had to raise $170 mil­lion last month to stay afloat.
So blue­bird is show­ing the ex­it to near­ly one-third of its staff to ex­tend its cash run­way in­to the first half of next year and save $160 mil­lion over the next two years. The lay­offs will take place this quar­ter and next, blue­bird re­vealed in an SEC fil­ing. Sev­er­ance and ter­mi­na­tion costs will tal­ly near­ly $10 mil­lion, the fil­ing went on. Blue­bird had 518 full-time em­ploy­ees, 330 of whom are in­volved in R&D, as of Jan. 31, the lat­est pub­lic count.
Last month, the biotech said it planned to spend less than $400 mil­lion this year. Now, it's say­ing that fig­ure will be less than $340 mil­lion as blue­bird ex­pects a 35% to 40% dip in op­er­at­ing costs.
Blue­bird is the lat­est in a string of bio­phar­mas to en­act lay­offs. The list in March alone was enough for a book on the state of the in­dus­try. An­oth­er gene ther­a­py play­er, Dal­las-based Taysha, an­nounced a 35% re­duc­tion last week, fol­low­ing the suit of Zosano, Ovid, Paci­ra, Pas­sage, Adap­tive, Athenex and oth­ers.
Back at blue­bird, the com­pa­ny awaits two FDA de­ci­sions on its lentivi­ral gene ther­a­pies, one for beti-cel (mar­ket­ed in Eu­rope as Zyn­te­glo) for β-tha­lassemia pa­tients who re­quire reg­u­lar red blood cell and the oth­er for eli-cel, which is tar­get­ing a meta­bol­ic con­di­tion called cere­bral adrenoleukody­s­tro­phy. The FDA de­ci­sion dates are Aug. 19 and Sept. 16, re­spec­tive­ly. An FDA ad­comm is ten­ta­tive­ly slat­ed for June 9 and 10.
The ad­comm marks an im­por­tant mo­ment for the gene ther­a­py field, William Blair an­a­lysts not­ed Tues­day, as it is the first time the Cel­lu­lar, Tis­sue, and Gene Ther­a­pies Ad­vi­so­ry Com­mit­tee has met to dis­cuss a prod­uct since Lux­tur­na in Oc­to­ber 2017.
Blue­bird ex­ec­u­tives re­peat­ed­ly de­clined to pro­vide de­tails on pric­ing of the gene ther­a­pies, should they get ap­proved.
The com­pa­ny al­so needs to shore up costs to pre­pare for an­oth­er gene ther­a­py ap­proval re­quest. Blue­bird will ask reg­u­la­tors to green­light its sick­le cell dis­ease gene ther­a­py, lo­vo-cel, in the first quar­ter of 2023.
"Man­age­ment con­firmed on call that the abil­i­ty to achieve prof­itabil­i­ty rests on the ap­proval and com­mer­cial­iza­tion of the SCD gene ther­a­py pro­gram, leav­ing the an­tic­i­pat­ed de­ci­sion for ap­proval of lo­vo-cel in SCD in late-'23/ear­ly-'24 well be­yond the scope of the cur­rent cash run­way," SVB Leerink an­a­lysts wrote in a note Tues­day morn­ing.
Lo­vo-cel has been hit by reg­u­la­tor hur­dles al­ready. The agency placed a par­tial hold on blue­bird's sick­le cell gene ther­a­py tri­als for chil­dren un­der age 18 in De­cem­ber. In Au­gust 2021, the com­pa­ny halt­ed a tri­al for a rare neu­ro­log­i­cal dis­ease af­ter find­ing eli-cel like­ly caused a can­cer-like con­di­tion in a pa­tient.
Oben­shain said the June ad­comm could po­ten­tial­ly "ad­ju­di­cate" the clin­i­cal hold on eli-cel.
If all three ther­a­pies snag ap­proval, blue­bird could serve 22,000 pa­tients in the US, Oben­shain said on the con­fer­ence call.
"The de­ci­sion to re­duce our work­force in sup­port of a more fo­cused set of pri­or­i­ties was not tak­en light­ly, and we are grate­ful to every blue­bird who has helped to progress the field of gene ther­a­py and cham­pi­oned our mis­sion," Oben­shain said in the news re­lease.
Blue­bird is look­ing at pub­lic and pri­vate eq­ui­ty fi­nanc­ings, as well as con­sid­er­ing mon­e­tiz­ing pri­or­i­ty re­view vouch­ers that might be is­sued up­on ap­proval of ei­ther of its gene ther­a­pies, the com­pa­ny said.
This sto­ry has been up­dat­ed with com­ments from blue­bird's ex­ec­u­tives on an in­vestor con­fer­ence call and com­men­tary from an­a­lysts.