#ASH17: Blue­bird touts ear­ly signs that its new-and-im­proved sick­le cell gene ther­a­py is work­ing
Blue­bird bio $BLUE says they've been able to gath­er ev­i­dence to help prove that their new-and-im­proved ap­proach to mak­ing a gene ther­a­py for sick­le cell dis­ease has the po­ten­tial to be a con­sis­tent­ly ef­fec­tive once-and-done ther­a­py.
Fol­low­ing up on some dis­ap­point­ing ev­i­dence of in­con­sis­ten­cy among the first small group of pa­tients treat­ed with Lenti­Glo­bin, blue­bird's team went back to the draw­ing board to whip up a new ap­proach to man­u­fac­tur­ing that they be­lieved would over­come their ini­tial set­back.
Two pa­tients — 1312 and 1313 — were treat­ed us­ing the re­fined process as least once. (The first was treat­ed twice, first us­ing the old and then the new ap­proach.) Their ex­pe­ri­ences will be spot­light­ed at the up­com­ing ASH meet­ing in ear­ly De­cem­ber, with up­dates com­ing on their re­sponse.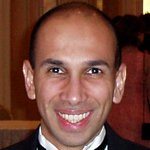 Mo­hammed As­mal
"It takes a step in a di­rec­tion we feel is quite pos­i­tive," says Mo­hammed As­mal, blue­bird's VP of clin­i­cal de­vel­op­ment.
That mes­sage helped stoke a 15% in­crease in the biotech's share price.
The re­al proof will come when re­searchers have a chance to see if bet­ter cell en­graft­ment al­lows these pa­tients to pro­duce nor­mal red blood cells, po­ten­tial­ly cur­ing the ail­ment.
It was clear ear­ly on among the first group of pa­tients that there was an en­graft­ment prob­lem, says blue­bird CEO Nick Leschly. So they de­cid­ed to take a new course. First, they took ac­tion to bat back the in­flam­ma­tion and oth­er prob­lems that oc­curred in pa­tients' bone mar­row, giv­ing them bet­ter stem cells to work with. Then they used a new man­u­fac­tur­ing process — to be high­light­ed at ASH — that gave them a much high­er vec­tor copy num­ber to work with, im­prov­ing the odds of suc­cess.
That was clear­ly ap­par­ent in the first pa­tient, who was first treat­ed with a ther­a­py made from the first ap­proach, fol­lowed by more ef­fec­tive treat­ment in the sec­ond.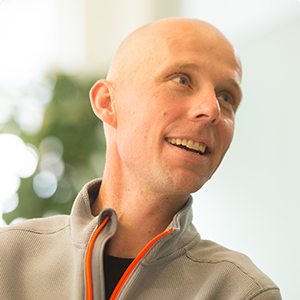 Nick Leschly
"The copy num­ber was (ini­tial­ly) in a range of .3, .5 to 1," says the CEO. "Now you look across, and we're now in the range of 2 to 3." And he adds: "The num­ber of cells mod­i­fied is dra­mat­i­cal­ly dif­fer­ent."
To be sure, it's a small num­ber of pa­tients to re­view, but in sick­le cell dis­ease small num­bers can be com­pelling. And blue­bird has lots of rea­sons to tout a new, more ef­fec­tive ther­a­peu­tic ap­proach af­ter stum­bling ear­ly on, rais­ing doubts about their abil­i­ty to beat out oth­er ther­a­pies now in the clin­ic.
That's what they will be dis­cussing at ASH as they prep for more work with a new batch of pa­tients who will be in­volved in the piv­otal work ahead.