Blue­bird hopes for 3 drug ap­provals by 2019, in­clud­ing CAR-T and gene ther­a­pies
Blue­bird bio is hop­ing for an FDA OK for three of its ex­per­i­men­tal drugs by 2019, in­clud­ing the CAR-T bb2121 part­nered with Cel­gene hat caused a buzz at ASH.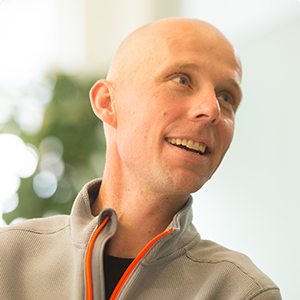 Nick Leschly
That's ac­cord­ing to the com­pa­ny's CEO Nick Leschly, who an­nounced blue­bird's am­bi­tious plans dur­ing his pre­sen­ta­tion at JPM.
The CAR-T, meant to treat mul­ti­ple myelo­ma, is a new BC­MA-tar­get­ing ther­a­py that has post­ed some stel­lar clin­i­cal re­sults in an ear­ly-stage study. The FDA al­ready gave the pro­gram break­through ther­a­py des­ig­na­tion. The CAR-T was the star of ASH when blur­bird re­port­ed ex­treme­ly high re­sponse and re­mis­sion rates with good safe­ty in a small study.
Leschly said Cel­gene will file for US and Eu­ro­pean ap­proval of the ther­a­py by the end of 2019.
Blue­bird, which has no ap­proved prod­ucts on the mar­ket yet, plans to ask for reg­u­la­to­ry ap­proval for two ad­di­tion­al pipeline drugs by 2019: its gene ther­a­py Lenti­Glo­bin (by 2018) and an­oth­er gene ther­a­py for cere­bral adrenoleukody­s­tro­phy.
He said the com­pa­ny is still try­ing to nail down "the right pric­ing and re­im­burse­ment strat­e­gy" for treat­ments ex­pect­ed to be ex­treme­ly ex­pen­sive. The first two ap­proved CAR-T treat­ments for oth­er can­cers from No­var­tis and Gilead Sci­ences were priced at $475,000 and $373,000, re­spec­tive­ly, for the one-time treat­ments.