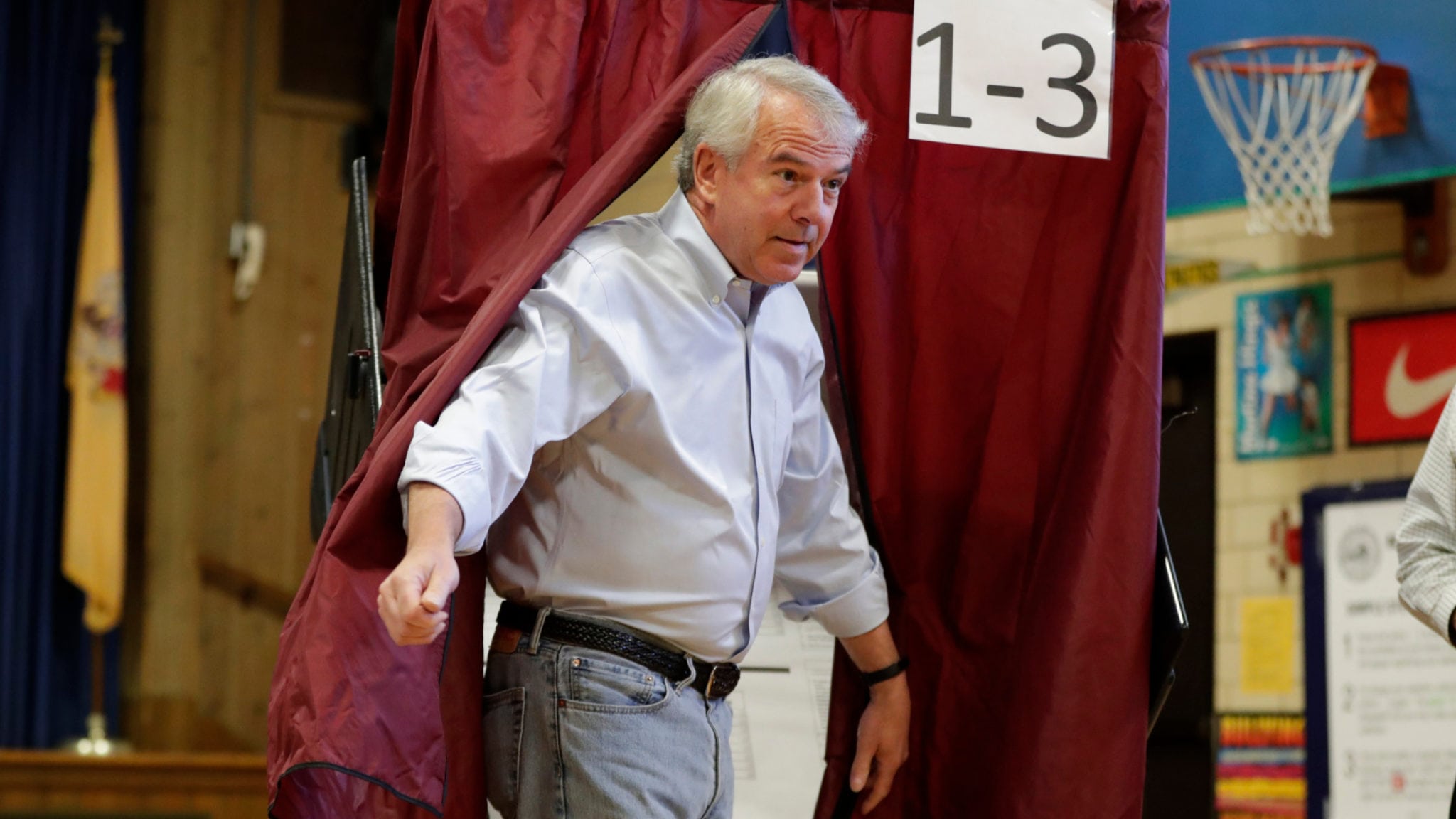 Phar­ma 'greed' emerges as a po­tent po­lit­i­cal is­sue in a rau­cous elec­tion year
Phar­ma ex­ecs aren't the most pop­u­lar peo­ple in the US these days, par­tic­u­lar­ly when they keep hik­ing the price of their drugs. And a sen­ate cam­paign in New Jer­sey is dri­ving that point home — right to the hilt.
Over the last few days Bob Hug­in's po­lit­i­cal op­po­nents fight­ing the Re­pub­li­can ex-Cel­gene CEO's cam­paign in New Jer­sey have been run­ning a bit­ter ad spot fea­tur­ing can­cer sur­vivor Pam Holt. Holt notes that Cel­gene's Revlim­id costs a dol­lar a pill to make, and Cel­gene charges $600 for it, af­ter more than dou­bling what it orig­i­nal­ly cost when it hit the mar­ket.
"He was the CEO of the drug com­pa­ny that dou­bled the price on us, while he made $100 mil­lion," she tells the cam­era. "Now he wants to be your sen­a­tor. But I'll al­ways know him as the guy who made a killing off can­cer pa­tients like me."
Cel­gene has al­ready in­di­rect­ly come in for some point­ed crit­i­cism from HHS sec­re­tary Alex Azar af­ter push­ing the price 20% last year. And now the com­pa­ny has re­port­ed­ly fol­lowed up with a 5% hike, with plans to leave it at that.
That's prob­a­bly not great tim­ing from Hug­in's per­spec­tive. Bob Menen­dez's cam­paign float­ed a web­site called Health­News­NJ to paint him as a greedy phar­ma ex­ec. And the Menen­dez cam­paign chief has tak­en to call­ing Hug­in's pay at Cel­gene "blood mon­ey."
Cel­gene's heavy re­liance on an ever-ris­ing price for Revlim­id to swell rev­enue is a stan­dard strat­e­gy at the big bio­phar­ma com­pa­nies. But these at­tack ads show that it has be­come a po­lit­i­cal hot pota­to, fu­el­ing a back­lash with broad im­pli­ca­tions for all the big play­ers.
Just last week, af­ter Don­ald Trump promised we'd all be see­ing falling prices, Pfiz­er went ahead — like oth­ers — with price hikes on dozens of its port­fo­lio prod­ucts. Then the phone rang.
The pres­i­dent called Pfiz­er CEO Ian Read per­son­al­ly to per­suade him to de­lay a big round of price hikes on their port­fo­lio, and got him to slam the brakes on the move — at least for now.
Will oth­ers fol­low, or risk draw­ing the same un­wel­come spot­light?
Hug­in left his po­si­tion as Cel­gene chair­man to run for the Sen­ate, and there's noth­ing he can do about the price of Revlim­id now. But he is push­ing back against the at­tack ad. His cam­paign just post­ed a new 30-sec­ond spot fea­tur­ing the fa­ther of an­oth­er can­cer pa­tient who says the phar­ma ex­ec pro­vid­ed Revlim­id when his in­sur­ance com­pa­ny wouldn't cov­er it for his son.
"It's not the drugs," he says. "It's not the prof­its. It's a very per­son­al thing for Bob Hug­in."
---
Im­age: Bob Hug­in at a pri­ma­ry elec­tion, June 5, 2018. AP IM­AGES