Bob Langer-found­ed cell ther­a­py play­er loads up $65M to fund Roche-part­nered can­cer work while ex­pand­ing in­to vac­cines for in­fec­tious dis­eases
SQZ Biotech isn't plan­ning to test any­thing against Covid-19 for now. But when the next pan­dem­ic strikes, CEO Ar­mon Sharei wants its cell ther­a­py plat­form — which is es­sen­tial­ly al­so a vac­cine plat­form — to be ready for plug-and-play.
The ex­pan­sion in­to in­fec­tious dis­eases is one of many things the Wa­ter­town, MA-based com­pa­ny plans to ac­com­plish with its lat­est $65 mil­lion Se­ries D.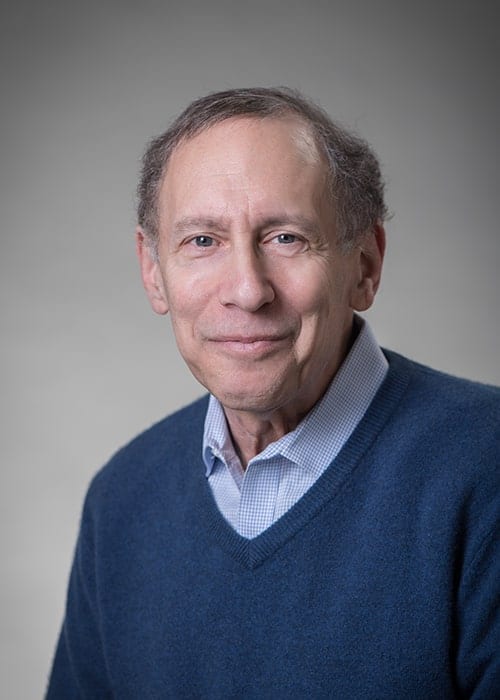 Bob Langer
Vi­ral and bac­te­r­i­al in­fec­tions, both the chron­ic kind and the ones that can pose a sud­den, glob­al threat, had been on his radar since his PhD days at Bob Langer's MIT lab, Sharei told End­points News. Now that they have pushed the first im­ple­men­ta­tion of their cell en­gi­neer­ing tech­nique in­to the clin­ic and fig­ured out the man­u­fac­tur­ing set­up — in the form of an on­col­o­gy pro­gram part­nered with Roche — with an­oth­er lined up for lat­er this year, the time is ripe for some prepa­ra­tion for an IND fil­ing in 2021.
As with the ap­pli­ca­tions in can­cer, two of SQZ's three tech plat­forms, name­ly the anti­gen pre­sent­ing cells (APC) and ac­ti­vat­ing anti­gen car­ri­ers (AAC), can come in­to play here. Un­der both ap­proach­es, cells get squeezed and, as their mem­branes get tem­porar­i­ly dis­rupt­ed, have ma­te­r­i­al slipped in­side. That car­go of in­ter­est can be a vi­ral pro­tein for well-char­ac­ter­ized virus­es, such as the spike pro­tein in SARS-CoV-2, or even a whole chunk of the virus in sit­u­a­tions where sci­en­tists have yet to de­ci­pher a nov­el pathogen. The for­mer in­volves white blood cells while the lat­ter us­es red blood cells as a kind of Tro­jan horse at var­i­ous lym­phoid or­gans to kick off an im­mune re­sponse.
Ei­ther way, it di­verges from the tra­di­tion­al goal of in­duc­ing an an­ti­body re­sponse.
"Ul­ti­mate­ly the core prob­lem we ad­dress with the APC pro­gram and the AAC pro­gram re­lates to gen­er­at­ing CD8 T cells re­spons­es which all these pri­or at­tempts at can­cer vac­cines had failed," Sharei said. "A lot of times vac­cines can on­ly ever work pro­phy­lac­ti­cal­ly. But this mech­a­nism of vac­ci­na­tion, be­cause it lever­ages killer T cells, it could be used for both con­texts."
On top of that dual func­tion, this plat­form promis­es to soothe the man­u­fac­tur­ing headache that's be­set even de­vel­op­ers of the most ad­vanced vac­cine can­di­dates in the Covid-19 race.
Be­gin­ning with the very first pa­tient they dosed this Jan­u­ary, SQZ has been able to com­plete pro­cess­ing the cells with­in 24 hours and re­turn them to pa­tients for in­fu­sion — ship­ping and re­lease test­ing in­clud­ed — in a week. The rel­a­tive­ly sim­ple pro­ce­dure and ab­sence of pre­con­di­tion­ing re­quire­ments have al­so al­lowed their tri­al, in­volv­ing pa­tients with HPV+ tu­mors, to con­tin­ue.
To go even faster, Sharei said his team will be look­ing to con­sol­i­date that whole process — from the ac­tu­al squeez­ing to cell wash­ing and oth­ers — in­to a sin­gle box that can be de­ployed at a point-of-care fa­cil­i­ty, shav­ing even more time off.
"There's ob­vi­ous­ly some en­gi­neer­ing work to do, I don't want to triv­i­al­ize it, but there is no big leap nec­es­sary to in­te­grate it," Sharei said.
Dis­cus­sions with reg­u­la­tors will al­so need to es­tab­lish the kinds of qual­i­ty con­trol and test­ing that would be need­ed if the ma­te­r­i­al no longer needs to be shipped across the coun­try.
With 100 full timers on staff, SQZ is al­so con­tin­u­ing to plough on the au­toim­mune field with its third and ear­li­est-stage plat­form, the to­ler­iz­ing anti­gen car­ri­ers (TACs), which al­so lever­ages red blood cells.
The Ju­ve­nile Di­a­betes Re­search Foun­da­tion is a col­lab­o­ra­tor here, and their T1D Fund has chipped in on the lat­est round af­ter back­ing SQZ's Se­ries C.
Oth­er ex­ist­ing in­vestors such as GV, Il­lu­mi­na Ven­tures, In­vus, Nan­oDi­men­sion and Po­laris Part­ners al­so par­tic­i­pat­ed in the round, which was led by Temasek.