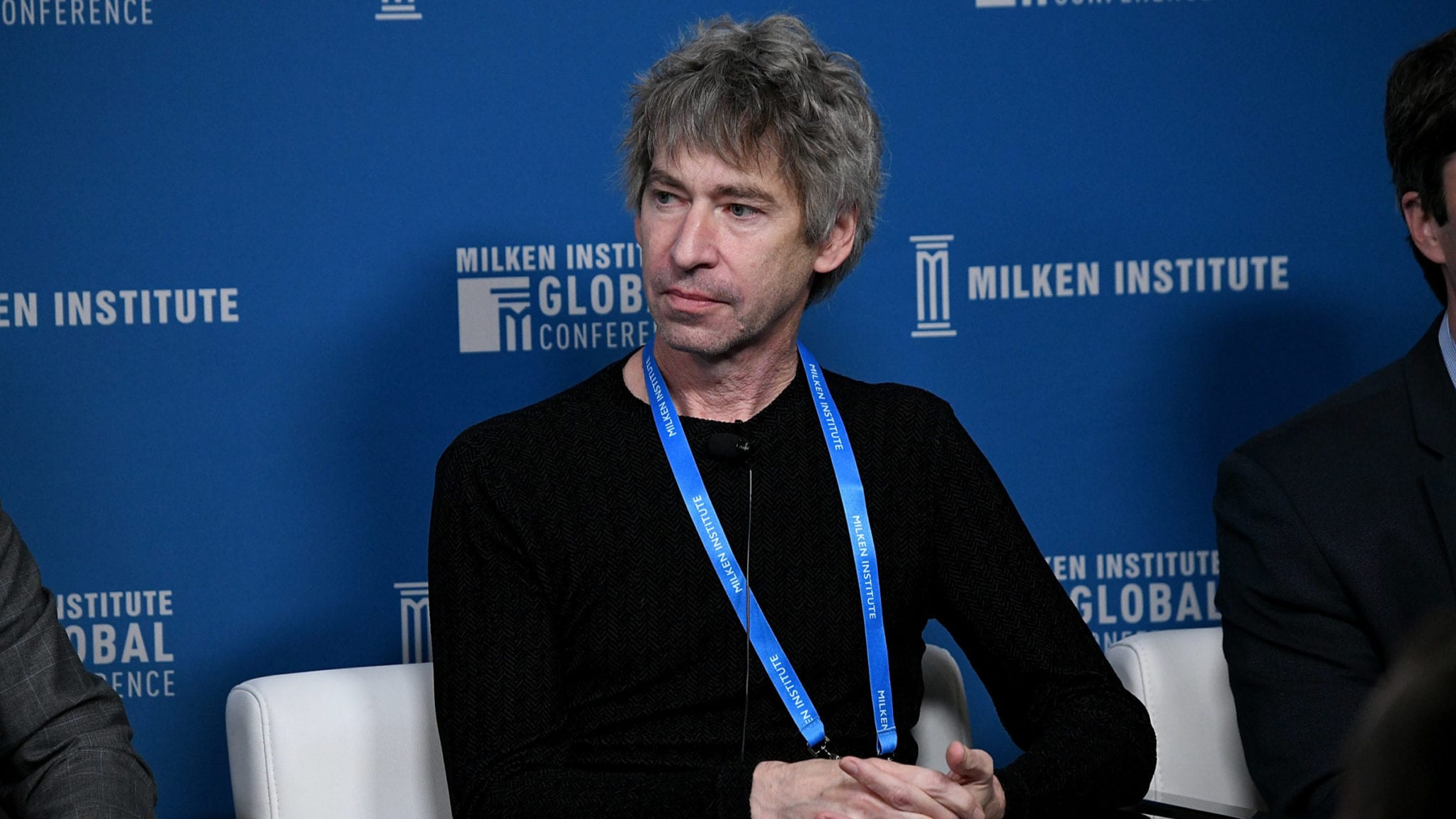 Bob Nelsen (Getty Images)
Bob Nelsen ex­its board and pres­i­dent steps down at Uni­ty as fall­out from the an­ti-ag­ing biotech's PhII miss con­tin­ues
Uni­ty Biotech­nol­o­gy is still reel­ing rough­ly four months af­ter ax­ing its lead pro­gram, as it saw sig­nif­i­cant change at the ex­ec­u­tive lev­el Mon­day.
The com­pa­ny an­nounced that ARCH Ven­ture Part­ners' Bob Nelsen, one of Uni­ty's co-founders back in 2011, has left the board. In ad­di­tion, pres­i­dent and co-founder Ned David is step­ping down at the end of the year, and an­oth­er board mem­ber, David Lacey, is al­so leav­ing the biotech.
With the de­par­tures, Uni­ty is ap­point­ing Gilmore O'Neill to the board to chair the com­pa­ny's sci­ence com­mit­tee.
"We are in­cred­i­bly grate­ful to Ned, Bob and Dave for their ser­vice," chair­man Kei­th Leonard said in a state­ment. "Ned's ear­ly re­search in­to fun­da­men­tal path­ways of ag­ing bi­ol­o­gy form the foun­da­tion of UNI­TY. Bob played an in­stru­men­tal role in cre­at­ing and shap­ing a com­pa­ny tar­get­ing dis­eases of ag­ing, and David's drug dis­cov­ery in­sights have shaped our pipeline."
Mon­day's moves were not the first de­par­tures since Uni­ty's lead pro­gram flopped a ma­jor Phase II in os­teoarthri­tis of the knee in Au­gust. That whiff set this re­struc­tur­ing in mo­tion, and Nelsen had long been one of the head­lin­ers in a celebri­ty group of in­vestors that al­so in­clud­ed Jeff Be­zos and Pe­ter Thiel. Uni­ty had raised more than $200 mil­lion over the last decade, hop­ing its big-name part­ners could vault it to the fore­front of the buzzy an­ti-ag­ing field.
The com­pa­ny pre­vi­ous­ly said in Sep­tem­ber it was slash­ing its work­force by 30% in or­der to con­tin­ue its re­fo­cus­ing to­ward oph­thal­mol­o­gy and neu­rol­o­gy, putting the San Fran­cis­co-based biotech on track to em­ploy 75 full-timers by the end of 2020.
Au­gust's tri­al miss it­self in­volved a 183-per­son study for what was then Uni­ty's on­ly clin­i­cal pro­gram, UBX0101. Pa­tients in the treat­ment arms showed vir­tu­al­ly no dif­fer­ence com­pared to those tak­ing place­bo, and the can­di­date didn't even reg­is­ter a dose-de­pen­dent re­sponse.
On­ly pa­tients who re­ceived the low­est dose nu­mer­i­cal­ly out­per­formed the con­trol, but the p-val­ue clocked in at an abysmal p=0.52.
Uni­ty's big the­o­ry re­volves around what are known as senes­cent cells — non-di­vid­ing cells that clut­ter an ag­ing body. Uni­ty says the buildup in such cells is as­so­ci­at­ed with the re­lease of dozens of pro­teins that pro­mote in­flam­ma­tion, and re­mov­ing them, with­out al­ter­ing the bal­ance of cells the body needs, could pro­mote a longer, health­i­er life.
With the os­teoarthri­tis pro­gram scrapped, Uni­ty is now fo­cus­ing on a dif­fer­ent group of senes­cent cells for eye dis­eases. The next ex­per­i­men­tal drug is UBX1325, which is de­signed to tar­get Bcl-xL. And if all goes ac­cord­ing to plan, Uni­ty ex­pects to dose the first pa­tients in a Phase I study for the can­di­date lat­er this year.