Boehringer In­gel­heim flies the white flag as last hold­out sur­ren­ders in war over a $20B Ab­b­Vie gold mine
Af­ter bat­tling it out in the courts as the last big hold­out in the fight over Ab­b­Vie's Hu­mi­ra patents, Boehringer In­gel­heim has dropped neat­ly in­to the line­up for a 2023 biosim­i­lar roll­out.
The Ger­man out­fit will now in­tro­duce its biosim­i­lar on Ju­ly 1, 2023, giv­ing Ab­b­Vie a com­plete vic­to­ry in its quest to main­tain com­plete con­trol of the world's biggest drug fran­chise for more than 4 years.
"Ab­b­Vie will make no pay­ments of any form to BI," the com­pa­ny says in a state­ment. Its shares surged 2% on the news.
Ab­b­Vie has now ham­mered out deals with a full slate of po­ten­tial ri­vals for their block­buster fran­chise, with all of them tak­ing their place in line to hit the mar­ket in 2023. The sched­ule:
Am­gen: Jan­u­ary 31, 2023
Sam­sung Bioepis and Mer­ck: June 30, 2023
Boehringer In­gel­heim: Ju­ly 1, 2023
My­lan: Ju­ly 31, 2023
San­doz: Sep­tem­ber 30, 2023
How big a deal is that?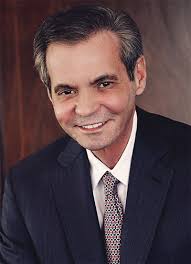 Richard Gon­za­lez
Ab­b­Vie it­self is well along to field­ing suc­ces­sor drugs to Hu­mi­ra, as a slate of heavy­weight con­tenders bat­tle it out over a share of the an­ti-in­flam­ma­to­ry mar­ket. The drug earned $20 bil­lion last year, a high wa­ter mark that will now be chal­lenged as copy­cats slice and dice the Eu­ro­pean mar­ket.
Ab­b­Vie has come un­der in­tense pres­sure for the mon­ey it's been adding to its rev­enue from Hu­mi­ra — al­most all of which is due to the ris­ing US price rather than any in­crease in use. As a re­sult, Ab­b­Vie CEO Richard Gon­za­lez has had to face pub­lic scorn from some law­mak­ers — a price he is quite will­ing to pay in pro­tect­ing the cash cow.