Boehringer In­gel­heim is think­ing in block­buster terms as it throws its hat in­to the ever-widen­ing CD47 ring
Boehringer In­gel­heim is jump­ing on­to the CD47 "don't-eat-me" path­way.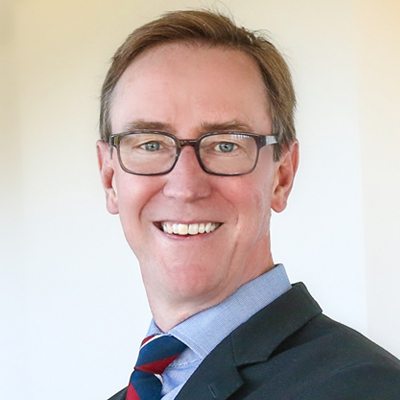 Jonathon Sedg­wick
The Ger­man com­pa­ny is pay­ing $37 mil­lion in cash and near-term mile­stones to grab rights to one of the prime tar­gets in the in­ter­play be­tween CD47 and SIRP-al­pha. By tar­get­ing SIRP-al­pha and pre­vent­ing CD47 from bind­ing to it, in­ves­ti­ga­tors at Boehringer be­lieve that they can defuse a key im­muno­sup­pres­sant and al­low macrophages to go on a can­cer cell ram­page.
They're al­so not at all alone. CD47 it­self has be­come a tar­get for a wide va­ri­ety of biotechs, in­clud­ing Forty Sev­en, which was spun out of the lab of Stan­ford's Irv Weiss­man. When Sur­face On­col­o­gy re­cent­ly filed their S-1, they high­light­ed their own CD47 ef­forts and a slate of ri­vals that in­cludes:
Alexo Ther­a­peu­tics, Arch On­col­o­gy, Au­ri­gene, Blink Bio­med­ical, Cel­gene, Novim­mune, OSE Im­munother­a­peu­tics, Sor­ren­to, Syn­thon Hold­ing and Tril­li­um Ther­a­peu­tics.
Now they can add Boehringer.
Boehringer be­lieves it has a strong con­tender for the crown here with the late pre­clin­i­cal OSE-172, which they in-li­censed from France's OSE Im­munother­a­peu­tics. In ad­di­tion to the up­front and first mile­stone of $18.5 mil­lion at the launch of a loom­ing Phase I tri­al, there's a trea­sure trove of $1.35 bil­lion in de­vel­op­ment, reg­u­la­to­ry and com­mer­cial mile­stones.
"A key area of fo­cus is the iden­ti­fi­ca­tion of drugs that tar­get myeloid cell im­mune reg­u­la­to­ry re­cep­tors of which SIRP-al­pha is a lead­ing ex­am­ple," says Jonathon Sedg­wick, the glob­al head of can­cer im­munol­o­gy at Boehringer. And he be­lieves that Boehringer can eas­i­ly dis­tin­guish it­self from the CD47 pack.
"We feel this is the bet­ter way to go," Sedg­wick tells me. As of now, he be­lieves that Boehringer has the on­ly SIRP-al­pha pro­gram head­ed to the clin­ic, with a chance of hit­ting an im­por­tant tar­get with much greater speci­fici­ty than the CD47 ap­proach.
"If you block CD47 then you're al­so block­ing many oth­er path­ways," he adds, which could com­pli­cate mat­ters.
Boehringer has been build­ing its I/O pro­gram for sev­er­al years now, work­ing with an in-house PD-1 check­point that it plans to use for its com­bi­na­tion drug work in the field, cen­ter­ing on build­ing an im­mune re­sponse to cold tu­mors. The plan with this new drug is to start a slate of Phase I stud­ies in a range of tu­mor types and look for sig­nals on what should ad­vance to­ward piv­otal pro­grams.