Bounc­ing back, Med­i­ci­No­va makes big gains af­ter tout­ing triglyc­eride da­ta from a tiny study
Shares of Med­i­ci­No­va rock­et­ed up more than 30% this morn­ing af­ter the biotech $MNOV tout­ed the ear­ly end of a small Phase IIa NASH study with pos­i­tive re­sults in cut­ting the lev­el of triglyc­erides.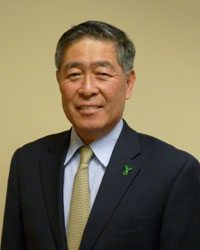 Yuichi Iwa­ki
Ac­cord­ing to in­ves­ti­ga­tors MN-001 (tipelukast) re­duced mean serum triglyc­erides, a pri­ma­ry end­point, from an av­er­age of 260.1 mg/dL be­fore treat­ment to 185.2 mg/dL af­ter eight weeks of treat­ment, de­liv­er­ing a p val­ue of 0.00006.
They were study­ing the ther­a­py for NASH and the com­mon sec­ond shot at NAFLD — non-al­co­holic fat­ty liv­er dis­ease. But com­pa­ny ex­ecs, com­ing off a re­cent set­back on its lead drug can­di­date against metham­phet­a­mine de­pen­dence, cheered them­selves on with a strat­e­gy for go­ing af­ter all con­di­tions as­so­ci­at­ed with hy­per­triglyc­eridemia.
"Based on the re­sults of this study, along with the triglyc­eride da­ta we have from pri­or clin­i­cal stud­ies of MN-001 in oth­er in­di­ca­tions, we be­lieve that MN-001 has po­ten­tial to ben­e­fit a wide range of pa­tients with hy­per­triglyc­eridemia, not lim­it­ed to those with NASH and NAFLD," said Yuichi Iwa­ki, CEO of the La Jol­la, CA-based com­pa­ny.
There are a va­ri­ety of drugs be­ing de­vel­oped for NASH now, with one of the lead­ing pro­grams at Gilead. Re­searchers have been us­ing a num­ber of pri­ma­ry and sec­ondary goal posts for these stud­ies, and Med­i­ci­No­va is like­ly to feel some­thing of a back­lash about read­ing big gains for them­selves from a small mid-stage study like this.
Ac­cord­ing to clin­i­cal­tri­als.gov, the biotech re­cruit­ed on­ly 40 peo­ple for this study, leav­ing a long, long road ahead in the clin­ic.