Bound for the clin­ic with a new ap­proach to syn­thet­ic lethal­i­ty, Cyteir bags $29M
As an as­so­ciate pro­fes­sor at The Jack­son Lab­o­ra­to­ry, Kevin Mills ze­roed in on the sup­port­ing role that the RAD51 pro­tein played in re­pair­ing the DNA dam­age caused by el­e­vat­ed lev­els of ac­ti­va­tion-in­duced cy­ti­dine deam­i­nase, or AID.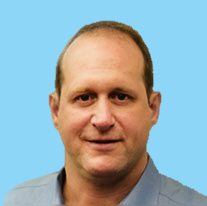 Kevin Mills
Trip­ping up RAD51 with a small mol­e­cule, he thought, would throw a mon­key wrench in the whole DNA re­pair path­way, al­low­ing mu­tat­ed can­cer cells and oth­er stressed cells in­volved in au­toim­mune dis­eases to die, play­ing an as­sist­ing role in syn­thet­ic lethal­i­ty.
Mills would go on to found a biotech in Cam­bridge, MA called Cyteir. And to­day a group of high pro­file ven­ture back­ers are com­ing up with the $29 mil­lion that Mills and his team need to get in­to the clin­ic with a lead can­cer drug. The CSO is al­so be­ing joined by Cel­gene vet Markus Ren­schler, who's now the new CEO.
"My whole ca­reer has been spent on DNA dam­age and DNA dam­age re­spons­es," Mills tells me. The work on RAD51 goes back a decade, and Cyteir was spun out of The Jack­son Lab in 2012, pa­tient­ly do­ing the pre­clin­i­cal work need­ed to ad­vance a lead pro­gram.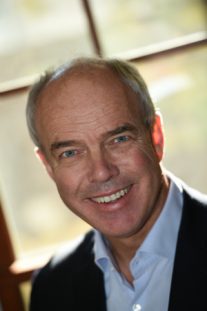 Markus Ren­schler
If their first Phase I/II study goes well, Ren­schler says there are a num­ber of op­tions for de­vel­op­ing the pro­gram. "We can de­vel­op it as a monother­a­py for over-ex­pressed AID," he notes, as well as in com­bi­na­tion with plat­inum-based chemo, PARP in­hibitors (which al­so trig­ger syn­thet­ic lethal­i­ty), ra­di­a­tion as well as the pop­u­lar new gen­er­a­tion of check­point in­hibitors.
Ren­schler, though, wants to re­tain rights to the drug for now, look­ing to part­ner lat­er as they get deep­er in­to the clin­ic. With enough mon­ey to nab proof-of-con­cept hu­man da­ta, he has op­tions on rais­ing more cash lat­er. Right now he wants to ex­plore just how much val­ue is here be­fore dick­er­ing any of it away.
Start­ing in hema­tol­ogy just makes sense, he adds. Tu­mors that arise from B cells have this ac­ti­vat­ed path­way, he says, high­light­ing DL­B­CL, non-Hodgkin lym­phoma and mul­ti­ple myelo­ma as prime tar­gets. That's where it's eas­i­est to find a high num­ber of pa­tients with the AID bio­mark­er.
But Mills and Ren­schler are al­so pumped about their prospects in au­toim­mune dis­eases, not­ing that the same tar­get­ed ap­proach could pro­vide plen­ty of added up­side.
It's ear­ly days for clin­i­cal work at Cyteir, which will now grow from a vir­tu­al staff of 6 to 20. But they have big plans.
Ven­rock led the round, joined by re­turn­ing in­vestors in­clud­ing Cel­gene. New in­vestors in­clud­ed Light­stone Ven­tures and DROIA On­col­o­gy Ven­tures.