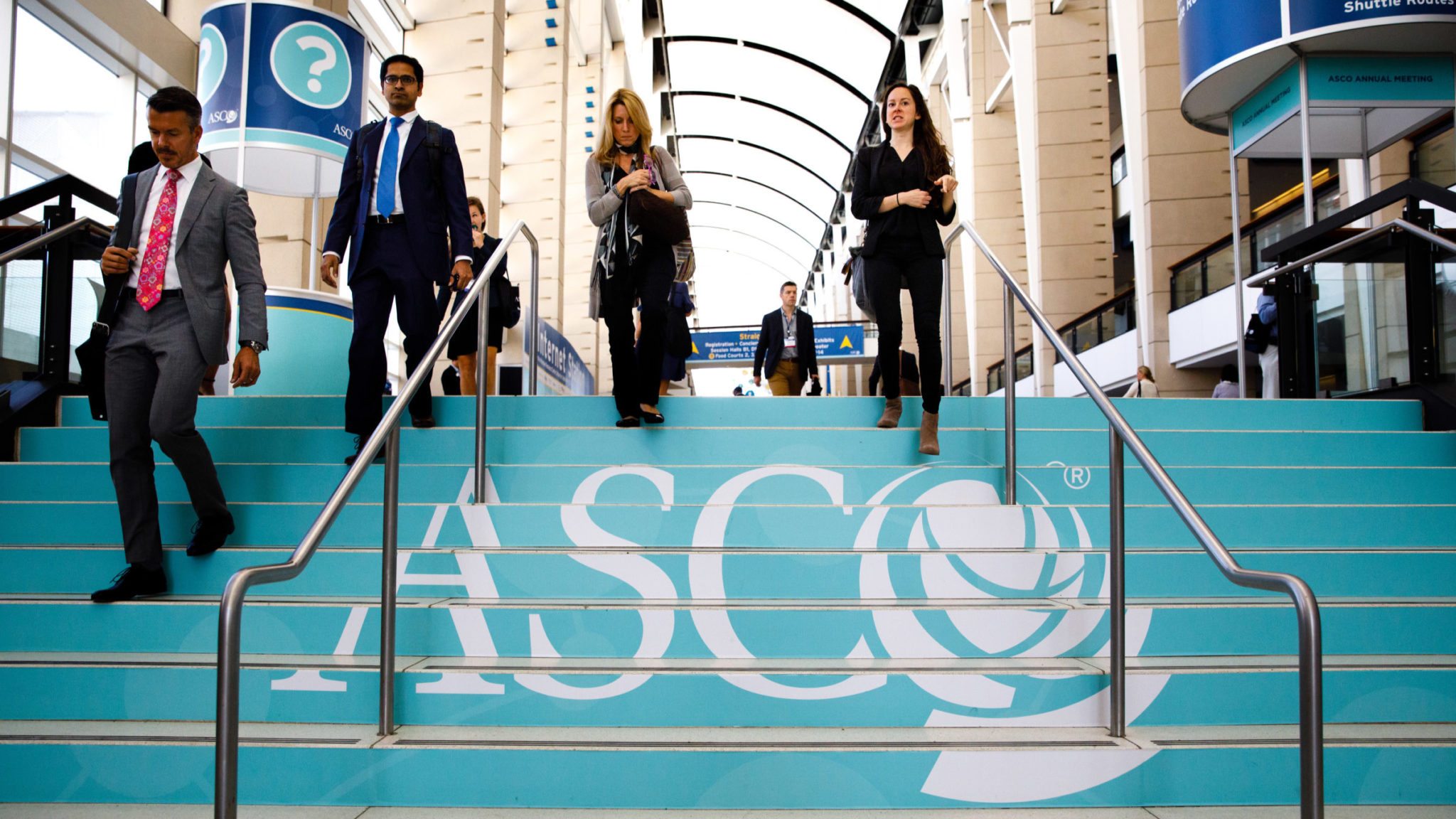 Brad Lon­car­'s AS­CO18 pre­view: Past AS­COs point to the top drugs that will soon el­bow for the Os­cars of can­cer R&D
Biotech Voices is a collection of exclusive opinion editorials from some of the leading voices in biopharma on the biggest industry questions today. Think you have a voice that should be heard? Reach out to Amber Tong.

To pre­pare for the fu­ture, it helps to look back on what has hap­pened in the past. AS­CO is a great bench­mark for do­ing that. Drug de­vel­op­ment does not hap­pen overnight. A pat­tern of re­al progress emerges if you view things in the con­text of two "AS­COs" ago, or five, or ten. I al­ways try to ap­proach it from this macro per­spec­tive as I pre­pare for the con­fer­ence be­cause it helps set the stage for how to­day's new de­vel­op­ments might fit in.
Con­sid­er the fol­low­ing:
One AS­CO ago we were wowed by the abil­i­ty of pre­ci­sion on­col­o­gy to treat pa­tients based on a spe­cif­ic ge­net­ic mu­ta­tion (NTRK) rather than where can­cer orig­i­nat­ed in the body. That drug (larotrec­tinib) is cur­rent­ly in front of FDA and an­oth­er (Keytru­da) has since been the first ap­proved for a non-tu­mor spe­cif­ic in­di­ca­tion. This trend will con­tin­ue. Roche was smart to buy Igny­ta, as these are small but po­tent in­di­ca­tions. They were al­so smart to in­vest in Foun­da­tion Med­i­cine a few AS­COs ago and their fore­sight on that is fi­nal­ly pay­ing off. Ex­pect to be hear­ing about pre­ci­sion strate­gies for many more AS­COs to come.
Four AS­COs ago, there were no PD-1s ap­proved. Can you be­lieve that? I know it feels more like a decade, but it is im­por­tant to know that this is still on­ly ear­ly days for the class. In those four years, we have learned what types of can­cers the drugs work for as monother­a­py, in what cas­es com­bi­na­tions are need­ed, how many pa­tients of var­i­ous can­cer types are re­spond­ing, and hints of bio­mark­er strate­gies are start­ing to emerge. No doubt there have been dis­ap­point­ments on the com­bo side of things, but as our un­der­stand­ing of these drugs and the tu­mor mi­croen­vi­ron­ment im­proves, so will the chances of some­thing break­ing through.
Cell ther­a­py? One AS­CO ago this was still just a con­cept and many doubt­ed it could cross the reg­u­la­to­ry fin­ish line. Since then we have seen land­mark ap­provals of CD19 CARs and a rush of in­vest­ment from all around the world. I don't think it is an ex­ag­ger­a­tion to say this is the fastest mov­ing sci­ence in on­col­o­gy. What is on the mar­ket to­day could be ob­so­lete as soon as just a cou­ple AS­COs from now. The next ver­sions of these ther­a­pies are like­ly to be very dy­nam­ic and pow­er­ful.
Four AS­COs ago there were al­so no PARP in­hibitors ap­proved. While the first (Lyn­parza) was ahead of its time, it is on­ly now that PARPs are get­ting in­ter­est­ing with new­com­ers on the mar­ket and some com­pelling com­bo tri­als un­der­way. Com­bo da­ta has large­ly been dis­ap­point­ing so far, but I think this is on­ly a mat­ter of time. Mer­ck, a leader in on­col­o­gy, made a sig­nif­i­cant in­vest­ment in a PARP last year and you can bet it is be­cause they see sub­stan­tial util­i­ty in more can­cers to come. 2018 could fi­nal­ly be a break­out year for this class.
With that past his­to­ry in mind, here are things I am watch­ing for at AS­CO 2018 to build on the suc­cess. Note: these are things I'm per­son­al­ly in­ter­est­ed in and this is def­i­nite­ly not an ex­haus­tive list for the en­tire con­fer­ence.
---
Tar­get­ed Ther­a­pies
Loxo is look­ing like it might be the star of AS­CO two years in a row. Has such a small biotech com­pa­ny ever done that be­fore? Has any com­pa­ny pe­ri­od? Wel­come to 2018, where most of the in­no­va­tion in drug de­vel­op­ment is com­ing from the mid and small cap range of our sec­tor. As far as RET goes, this is clear­ly an ex­cel­lent tar­get. The on­ly ques­tion at this point is whether $LOXO or $BPMC is go­ing to come out on top.
---
Check­points
Mer­ck's Keynote-042 pre­sen­ta­tion has a chance to be the biggest news com­ing out of AS­CO. This is Keytru­da monother­a­py in pa­tients with >1% PD-L1 ex­pres­sion. We al­ready know the tri­al suc­ceed­ed on OS but what we don't know yet is if the suc­cess is large­ly due to strong re­spons­es from the high PD-1 pa­tients or if those clos­er to 1% al­so saw com­pelling re­sults. We'll need to see dif­fer­ent cuts at the da­ta at AS­CO for the an­swer. "Chemo free" is a term that is sneak­ing in­to the ad­ver­tis­ing cam­paigns of these com­pa­nies late­ly. With stel­lar re­sults in low ex­pressers, it would be a big win for im­munother­a­py and the "chemo free" move­ment. Good da­ta here might make treat­ment choic­es (whether to go mono or com­bo) quite dif­fi­cult for some physi­cians and pa­tients in the fu­ture.
Bris­tol (does any­body re­mem­ber them?) is pre­sent­ing IO/chemo com­bo da­ta from Check­mate-227 in 1L NSCLC pa­tients with <1% tu­mor PD-L1 ex­pres­sion. The haz­ard ra­tio for PFS from the ab­stract looks com­pa­ra­ble to what Mer­ck has pre­sent­ed in the past and will lend some cre­dence to Bris­tol's sug­ges­tion that these two drugs are in fact Coke and Pep­si. How­ev­er, we ul­ti­mate­ly have to wait for OS re­sults to make a fi­nal call on that. This is still an im­por­tant pre­sen­ta­tion be­cause Bris­tol could use some good news in 1L lung. AACR il­lus­trat­ed what a tough hill they have to climb to con­vince physi­cians on the va­lid­i­ty of TMB so any pre­sen­ta­tion like this that doesn't nec­es­sar­i­ly re­ly on it is a wel­come event for them.
Roche's IM­pow­er131 late break­er study­ing Tecen­triq in com­bi­na­tion with chemo in ad­vanced squa­mous NSCLC was set­ting up to be an in­ter­est­ing event (though on­ly PFS da­ta is avail­able). And then the king of lung can­cer Mer­ck an­nounced on Wednes­day that its Keynote-407 study in the squa­mous his­tol­ogy hit on both PFS and OS. When it comes to lung can­cer, all hail the king.
---
Cell Ther­a­pies
CAR-T was right­ful­ly named AS­CO's 2018 clin­i­cal Ad­vance of the Year. Will the da­ta con­tin­ue to live up to the ex­cite­ment? Un­for­tu­nate­ly there is on­ly one tru­ly enor­mous CAR-T pre­sen­ta­tion (BC­MA) I see on the sched­ule this year.
It was a big deal one AS­CO ago when blue­bird and Leg­end showed ear­ly promise with BC­MA CAR-T. To il­lus­trate that cell ther­a­pies like­ly have util­i­ty be­yond CD19 was a morale boost­er and I'm sure it was ma­jor fac­tor in con­vinc­ing Gilead and Cel­gene to do their big ac­qui­si­tions.
How­ev­er, BC­MA isn't out of the woods yet. In­vestors are ner­vous about re­laps­es/dura­bil­i­ty. What will BC­MA da­ta look like with more time and more pa­tients treat­ed in tri­als? This could be Fri­day's biggest sto­ry when blue­bird presents an up­date on their BC­MA CAR-T can­di­date bb2121. They al­so have a call sched­uled Fri­day af­ter­noon to dis­cuss the da­ta. We might have to broad­cast it on loud­speak­ers at the un­of­fi­cial tweet­up.
Speak­ing of dura­bil­i­ty, CD19 CARs have been de­vel­oped so quick­ly that we don't ac­tu­al­ly know how durable the re­spons­es will be over the long-term. It has al­ways been a hy­poth­e­sis that dura­bil­i­ty will last for pa­tients who are out a con­sid­er­able amount of time, but com­pa­nies still need to prove it. Gilead had long-term da­ta from ZU­MA-1 in NHL that looked spec­tac­u­lar at ASH, and AS­CO da­ta will like­ly be sim­i­lar­ly good. The more proof these com­pa­nies can show at ma­jor med­ical meet­ings that pa­tients have last­ing re­spons­es, the eas­i­er it will be to over­come the pay­er and lo­gis­tic chal­lenges that have emerged in the ear­ly days of com­mer­cial launch. Gilead will al­so have some Man­tle cell lym­phoma and ALL da­ta.
To put it mild­ly, Cel­gene is hav­ing a bad year. Af­ter var­i­ous prob­lems have emerged from past BD deals, they des­per­ate­ly need the Juno ac­qui­si­tion to go smooth­ly. Or to say it in a glass-half-emp­ty kind of way, they can­not have this one blow up in their face too. For­tu­nate­ly, so far Juno da­ta has looked good. There will be a JCAR017 up­date at AS­CO in DL­B­CL and again at EHA. The key here is for it to con­tin­ue to look com­pet­i­tive with Gilead and No­var­tis and that no sur­pris­ing safe­ty is­sues arise.
There has al­so been talk this last week about an ab­stract from a Chi­nese group com­par­ing 4-1BB CAR-T (Kym­ri­ah) di­rect­ly to CD28 CAR-T (Yescar­ta) to see if one is bet­ter than the oth­er. Their con­clu­sion was that 4-1BB had en­hanced safe­ty, ef­fi­ca­cy, and ex­pan­sion. Per­son­al­ly, I think this study is flawed and I wouldn't draw many con­clu­sions about U.S. prod­ucts from it.
We know a lot about CAR-T but still know lit­tle about TCRs. When will this ap­proach step up to the plate and have a break­out year? It is still too ear­ly for that, but look for da­ta from Adap­ti­m­mune tar­get­ing NY-ESO and MAGE-A10 and da­ta from NCI tar­get­ing HPV on­co­pro­teins to pro­vide some clues. The fact that Glaxo opt­ed to con­tin­ue their Adap­ti­m­mune col­lab­o­ra­tion is a pos­i­tive sign.
---
Cy­tokines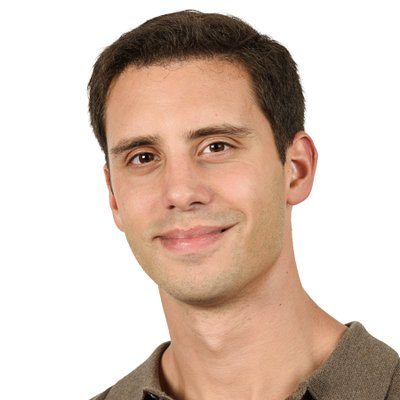 Mike Glad­stone
At­las Ven­ture's Mike Glad­stone had the call of the year last De­cem­ber when he pre­dict­ed 2018 would be the Year of the Cy­tokine. We have since seen Bris­tol pay Nek­tar $1.85 bil­lion up­front to own es­sen­tial­ly 1/3 of its CD122 ag­o­nist and then last month Lil­ly came from out of nowhere to ac­quire Ar­mo for $1.6 bil­lion. The bi­ol­o­gy be­hind cy­tokines brings a fa­mil­iar­i­ty and com­fort fac­tor giv­en the decades it has been re­searched. Will to­day's new ap­proach­es to har­ness­ing them be the first ma­jor break­through in the IO com­bo race? Al­ready this year $3B+ has been bet on it.
There is a ton rid­ing on the Nek­tar da­ta at AS­CO. Bris­tol is both in need of pos­i­tive news af­ter be­ing rout­ed by Mer­ck in 1L NSCLC at AACR and al­so must jus­ti­fy the cash they threw at Nek­tar to part­ner on this. Ear­ly da­ta at SITC looked stel­lar, but it was just that….ear­ly da­ta. How will the re­sponse rates hold up with more pa­tients on drug and in more types of can­cers? The ab­stract re­lease caused some ner­vous but­ter­flies and so we will have to look to the full AS­CO pre­sen­ta­tion for more com­fort. Nek­tar is host­ing a huge­ly im­por­tant an­a­lyst meet­ing on Sat­ur­day af­ter­noon that is not to be missed.
Ar­mo's peg IL10 looked very com­pelling in pan­cre­at­ic can­cer, NSCLC and RCC. This ap­pears to be a very smart pur­chase by Lil­ly even con­sid­er­ing the ear­ly stage AR­MO is at and the high price of the deal. Will an­oth­er suit­or step up and make things in­ter­est­ing be­fore the June 22 ten­der dead­line?
---
Oth­er IO
Pri­vate­ly held Check­mate Phar­ma pre­sent­ed com­pelling da­ta from its TLR9 ag­o­nist dur­ing a ple­nary at AACR, but none of the pub­licly trad­ed TLR9 com­pa­nies (Dy­navax, Idera) have been able to match the ex­cite­ment. Why? Dy­navax trad­ed sharply down when in­vestors re­ex­am­ined the 60% ORR pub­lished in its ab­stract (PD1 naïve melanoma) af­ter re­al­iz­ing that 5 non-evalu­able pa­tients had been left out of the analy­sis. Will the high­er 60%+ num­ber turn out to be true as more da­ta is re­port­ed at the con­fer­ence?
It is al­ways im­por­tant when you get a first glimpse at clin­i­cal da­ta from a com­pa­ny with a unique new plat­form. Cy­tomX and its pro­body plat­form is that com­pa­ny at AS­CO 2018. Can they main­tain com­pa­ra­ble ef­fi­ca­cy to check­points while low­er­ing the tox­i­c­i­ties?
One of the biggest dis­ap­point­ments from the ab­stract re­lease day was Jounce and its ICOS ag­o­nist. While most on Wall Street threw in the tow­el, there are still a few be­liev­ers in this con­cept who are hang­ing on. The im­munother­a­py su­per­star founders of the com­pa­ny will be giv­ing a talk at an an­a­lyst event on Mon­day night. Jounce (and their part­ner Cel­gene) needs to walk out of Chica­go with some kind of pos­i­tive be­cause they have no oth­er as­sets (be­sides a PD-1) any­where near the clin­ic.
Mer­ck KGaA's PD-L1/TGF-β trap fu­sion pro­tein looks promis­ing in HPV as­so­ci­at­ed can­cers and will be a much-dis­cussed tri­al. The TGF-β path­way and how it con­tributes to im­muno­sup­pres­sion is a hot top­ic in gen­er­al and there are a cou­ple of ab­stracts ad­dress­ing this. Ex­pect to see a few new com­pa­nies IPO soon with TGF-β pro­grams in their pipeline. One just hap­pened on Thurs­day.
Re­gen­eron might be the on­ly com­pa­ny (out of dozens) de­vel­op­ing a new PD-1 that re­al­ly mat­ters from a com­pet­i­tive stand­point. This is be­cause 1) they are Re­gen­eron and there­fore con­duct ter­rif­ic sci­ence and 2) they have done a good job of rac­ing theirs through the clin­ic. How does Cemi­plimab stack up against Keytru­da and Op­di­vo? Can they ac­tu­al­ly com­pete com­mer­cial­ly in ex­ist­ing in­di­ca­tions or will they have to set­tle for us­ing this as a com­bo de­vel­op­ment tool like every­one else?
I pre­dict that one fu­ture AS­CO will be the Year of Bi-specifics. We are not there yet, but watch for a hand­ful of ear­ly stud­ies this year to be­gin to set the stage.
---
Oth­er Ther­a­pies
There has been much an­tic­i­pa­tion for PARPs to shine in com­bi­na­tion with PD-1s, but the da­ta has been lack­ing so far. Why? Tesaro's TNBC da­ta from TOPA­CIO doesn't look much bet­ter than what we'd ex­pect to see with monother­a­py un­for­tu­nate­ly. Speak­ing of monother­a­py, QUADRA doesn't seem to shake the ground in late stage ovar­i­an ei­ther. The com­pa­ny's stock has prac­ti­cal­ly gone down every day for a year and many are wait­ing for it to get cheap enough to fi­nal­ly be ac­quired. That might not hap­pen at any price un­til they can demon­strate broad­er util­i­ty.
With Ro­va-T con­tin­u­ing its cold streak this year, we are look­ing to­wards oth­ers for pos­i­tive da­ta in SCLC. PD-1s, PARPs, and lur­binecte­din are pos­si­ble can­di­dates for this ter­ri­bly ag­gres­sive can­cer and huge un­met need.
An­ti­body-drug con­ju­gates are still a thing, though much less to­day than back in the glo­ry days when Roche was the dar­ling of AS­CO with T-DM1. Im­munomedics re­cent­ly filed its BLA for sac­i­tuzum­ab govite­can in triple-neg­a­tive breast can­cer. This us­es SN-38, the ac­tive metabo­lite of irinote­can, con­ju­gat­ed to Trop-2. Da­ta from their study pre­sent­ed at AS­CO will help us bet­ter un­der­stand the ap­prov­abil­i­ty and com­mer­cial vi­a­bil­i­ty of the drug.
---
Thanks a lot for your in­ter­est. These have been some of the things I am watch­ing and I hope it helps. Best of luck to all the com­pa­nies, re­searchers, physi­cians, and pa­tients who will no doubt make 2018 an­oth­er great AS­CO.
---
Brad Lon­car is an in­de­pen­dent in­vestor fo­cused on biotech­nol­o­gy. He can be reached on Twit­ter at
@Brad­Lon­car
.
Im­age: 2017 an­nu­al meet­ing. AS­CO