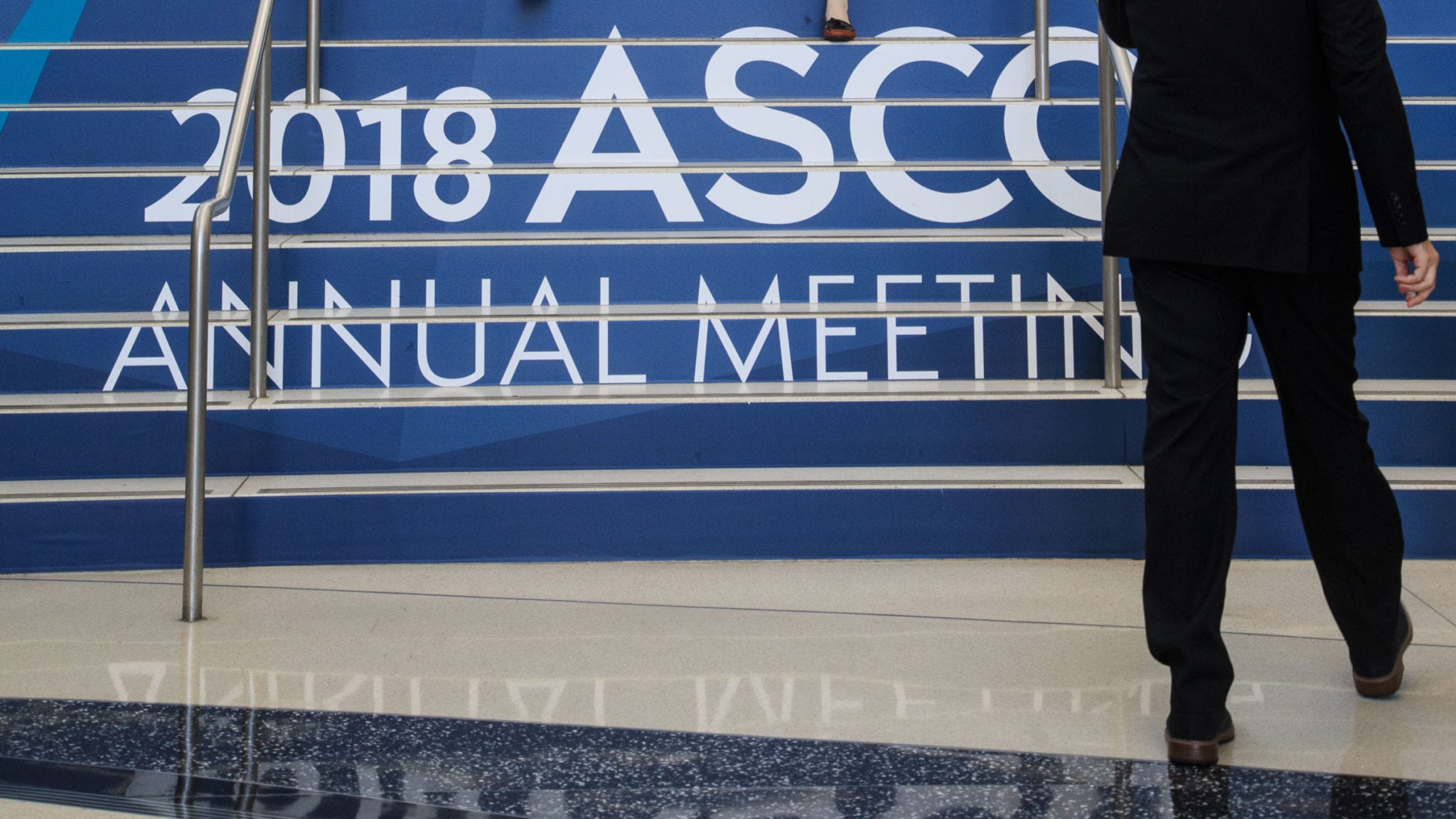 Brad Lon­car­'s AS­CO19 pre­view: 5 big ideas to watch for at the ul­ti­mate can­cer show of the year
Biotech Voices is a collection of exclusive opinion editorials from some of the leading voices in biopharma on the biggest industry questions today. Think you have a voice that should be heard? Reach out to Amber Tong.

Friday marks the beginning of yet another ASCO Annual Meeting. For those of us who follow cancer research closely, this will always be one of the most special times of the year. It is a moment to take stock of the industry's progress but also consider the challenges ahead. Genomics, advances in antibody engineering, immunotherapy, cell therapy, and other tools are changing how researchers and clinicians think about cancer. The industry's momentum is unmistakable. At the same time, there will never be a shortage of unmet needs and too many patients are without good treatment options today.
One thing I have noticed a lot when talking with people ahead of this year's meeting is that many are calling 2019 a down year. It feels like there are not as many weighty presentations as in the past and that the "wow factor" is just plain missing. While there might be some truth to that (ASCO stalwarts Merck and Bristol are not even holding analyst events this year), consider that this might also be a sign that the way companies are presenting data throughout the year is evolving. Perhaps ASCO's role is as well.
Put simply, there are more medical meetings throughout the year than ever before. They are well attended by the research community and covered so widely by the media that there is less of a reason to hold data for this one big event. We are also living in a real-time era. A good illustration of the changing times is last year's 1L lung cancer presentations at AACR. Those were probably the most important data releases in oncology in years, yet they were presented at a conference that is known for focusing on preclinical and early stage research. What mattered most to the companies was not the venue but getting the data out in a timely manner.
That is not to say that ASCO's role is diminished. It will always be the biggest, most esteemed, and frankly best conference of the year. It will also always be the premier venue for clinicians to gather and discuss new trends and best practices with others in the industry. But I do think how data is presented there and the way some of us use ASCO is truly changing, and that's ok. To me, it is the ultimate big ideas conference. I try to take a macro view and use it as a barometer of how oncology is progressing over the long term and how new treatments might fit in. If you view it that way, I think 2019 is most definitely not a down year.
Below is what I think are five "big ideas" at this year's conference to look for. I'll also include some notes afterwards on smaller items that have intrigued me as well. Note: these are things I'm personally interested in and it is definitely not an exhaustive list for the entire conference.
Keep reading Endpoints with a free subscription
Unlock this story instantly and join 154,000+ biopharma pros reading Endpoints daily — and it's free.