Brain dam­age cas­es force an FDA hold on Bel­licum's lead cell ther­a­py -- shares tank
Bel­licum Phar­ma­ceu­ti­cals $BLCM just fell even fur­ther be­hind the pack lead­ers in the cell ther­a­py crowd.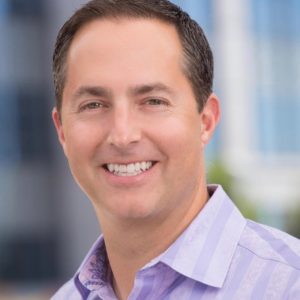 Rick Fair, pres­i­dent and CEO of Bel­licum
The Hous­ton-based biotech re­port­ed af­ter the mar­kets closed Tues­day that the FDA had slapped a clin­i­cal hold on its lead cell ther­a­py af­ter re­searchers tracked three cas­es of en­cephalopa­thy — a broad term for brain dam­age — among pa­tients tak­ing the drug to sup­port al­lo­gene­ic stem cell trans­plants. The cas­es were deemed as pos­si­bly linked to BPX-501, which was be­ing billed as a safer ver­sion of the cell ther­a­pies now mak­ing their way to the mar­ket.
Bel­licum's al­ready suf­fer­ing stock tanked on the news, in­stant­ly drop­ping 44%.
Some an­a­lysts quick­ly did a dou­ble take on Bel­licum's de­ci­sion to con­tin­ue a reg­is­tra­tional study of BPX-501 in Eu­rope dubbed BP-004. Re­searchers are in­ves­ti­gat­ing the ther­a­py "in chil­dren with hema­to­log­i­cal can­cers or or­phan in­her­it­ed blood dis­or­ders in which BPX-501 is ad­min­is­tered af­ter ini­tial al­lo­gene­ic HSCT."
En­cephalopa­thy has been re­port­ed be­fore in the al­lo­gene­ic stem cell trans­plant lit­er­a­ture, Bel­licum re­ports. They added:
These three cas­es are com­plex, with a num­ber of po­ten­tial con­found­ing fac­tors—in­clud­ing, in cer­tain of the cas­es, pri­or failed trans­plants, pri­or his­to­ry of im­mun­od­e­fi­cien­cy, con­cur­rent in­fec­tion, and ad­min­is­tra­tion of rim­iducid in com­bi­na­tion with oth­er med­ica­tions. Bel­licum is work­ing with FDA to eval­u­ate the risk of en­cephalopa­thy in pa­tients re­ceiv­ing BPX-501.
The biotech has been study­ing this cell ther­a­py for three key ob­jec­tives: fight­ing in­fec­tion, sup­port­ing en­graft­ment, and pre­vent­ing dis­ease re­lapse and, should GvHD oc­cur, their Cas­paCIDe safe­ty switch can be ac­ti­vat­ed to kill the tox­ic T cells.
Bel­licum has been strug­gling since go­ing pub­lic in 2014, watch­ing about two thirds of its mar­ket cap evap­o­rate be­fore to­day even as the lead­ers in CAR-T — Kite and No­var­tis — surged for­ward, with Gilead buy­ing Kite for a big pre­mi­um. Juno al­so has been mak­ing a big come­back since its own safe­ty woes, which trig­gered a $9 bil­lion buy­out by Cel­gene.
Will the $BLCM de­ci­sion to keep EU en­roll­ment open blow up in their (and im­por­tant­ly, pa­tients') faces like the $JUNO de­ci­sion to recom­mence en­roll­ment af­ter they had a se­ries of deaths in their JCAR015 tri­al?

— Max­im Ja­cobs, CFA (@Max­Ja­cob­sEdi­son) Jan­u­ary 30, 2018