Covid-19 roundup: With ef­fi­ca­cy da­ta in hand, BioN­Tech talks pric­ing; Brazil halts Sino­vac tri­al fol­low­ing pa­tient death
On the heels of be­com­ing the first to re­lease Phase III ef­fi­ca­cy da­ta for the Covid-19 vac­cine it de­vel­oped with Pfiz­er, BioN­Tech is now talk­ing pric­ing.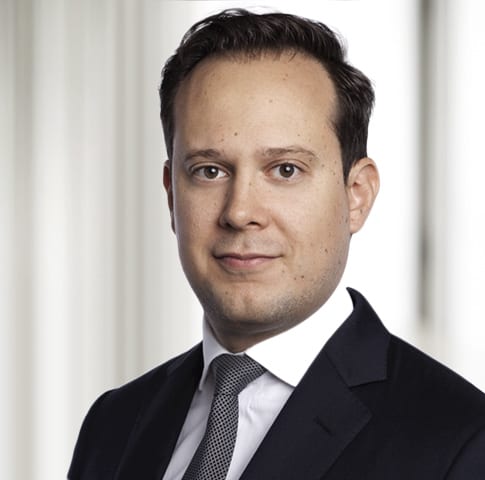 Ryan Richard­son
BioN­Tech CSO Ryan Richard­son said at a Fi­nan­cial Times vir­tu­al event that the com­pa­ny is aim­ing to set a price point be­low "typ­i­cal mar­ket rate" for its two-shot vac­cine, per Reuters. The firm al­so ex­pects the price will be dif­fer­ent de­pend­ing on the coun­try or re­gion in which it's sold, though Richard­son did not elab­o­rate.
Richard­son added that what­ev­er the price ends up be­ing, it will re­flect the fi­nan­cial risks in­curred by the com­pa­ny's pri­vate-sec­tor in­vestors.
"We've tried to pur­sue a bal­anced ap­proach that rec­og­nizes that in­no­va­tion re­quires cap­i­tal and in­vest­ment so we plan to price our vac­cine well be­low typ­i­cal mar­ket rates re­flect­ing the sit­u­a­tion that we're in and with the goal to en­sure broad-based ac­cess around the world," Richard­son said at the FT event, ac­cord­ing to Reuters.
The two com­pa­nies re­leased the first look at their late-stage vac­cine da­ta Mon­day, say­ing that the can­di­date is more than 90% ef­fec­tive af­ter an analy­sis of 94 con­firmed Covid-19 cas­es. The Phase III tri­al has en­rolled near­ly 44,000 vol­un­teers thus far, and an EUA could be on the hori­zon once the safe­ty da­ta are ex­pect­ed to come in lat­er this month.
In Ju­ly, Pfiz­er agreed to sell 100 mil­lion dos­es of the vac­cine to the US for $1.9 bil­lion, putting the price of a two-dose reg­i­men at $39 per pa­tient. And over the last sev­er­al months, BioN­Tech has re­ceived €100 mil­lion from the EU's fi­nan­cial arm and €375 mil­lion from the Ger­man gov­ern­ment to de­vel­op the vac­cine. — Max Gel­man
Sino­vac vac­cine tri­al halt­ed in Brazil af­ter pa­tient death
A se­ri­ous ad­verse event has spurred Brazil's health reg­u­la­tor to halt a Phase III tri­al of Sino­vac's coro­n­avirus vac­cine can­di­date — the first such set­back so far for any Chi­nese de­vel­op­ers.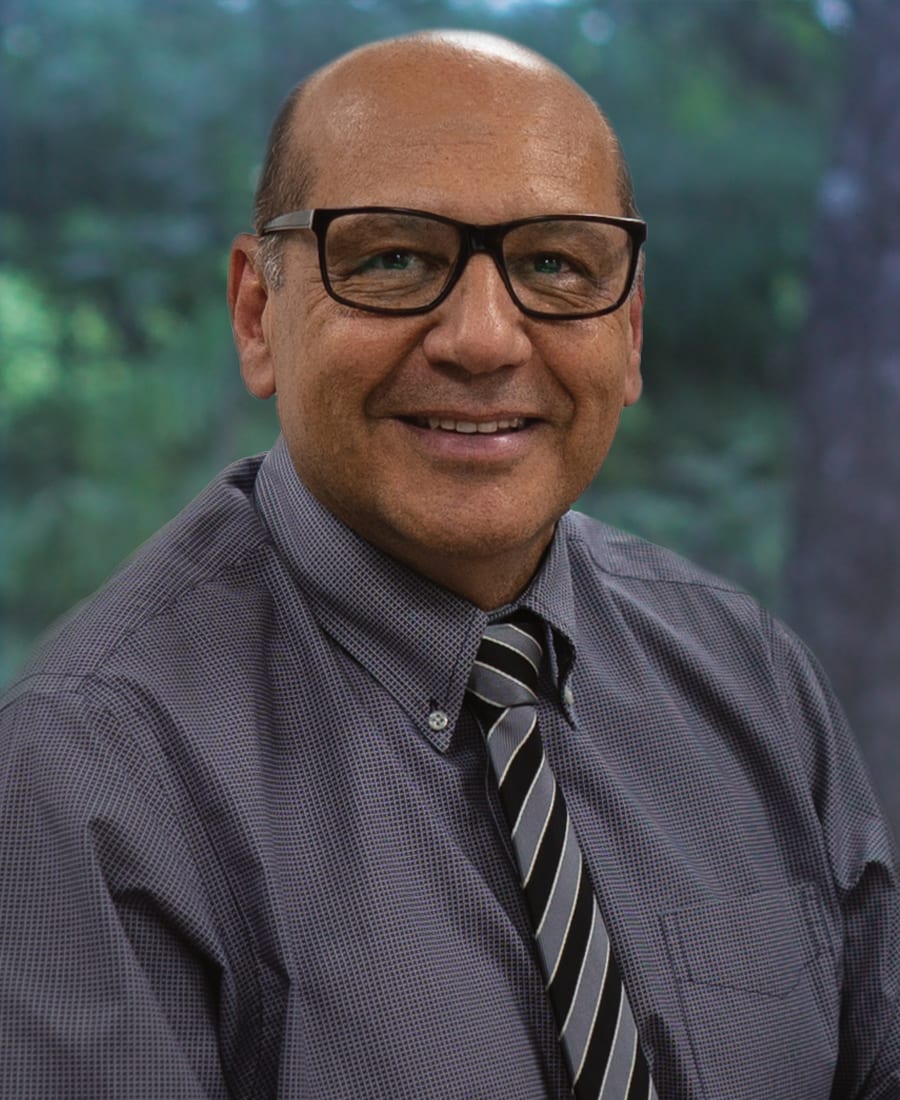 Di­mas Co­vas
An­visa an­nounced the move on its web­site Mon­day morn­ing, sur­pris­ing the Bu­tan­tan In­sti­tute, the state-run bio­med­ical re­search in­sti­tute in São Paulo that is con­duct­ing the tri­al. The de­ci­sion was re­lat­ed to the death of a vol­un­teer in the tri­al, ac­cord­ing to lo­cal me­dia re­ports. Bu­tan­tan head Di­mas Co­vas said on TV that he found the de­ci­sion to sus­pend dos­ing strange be­cause the death was deemed un­re­lat­ed to the vac­cine.
"As there are more than 10,000 vol­un­teers at this mo­ment, deaths can oc­cur … It's a death that has no re­la­tion with the vac­cine and as such it is not the mo­ment to in­ter­rupt the tri­als," Co­vas told lo­cal broad­cast­er TV Cul­tura, as quot­ed by Reuters.
In its state­ment, An­visa not­ed that it was no­ti­fied of the "event" (it didn't spec­i­fy) on Oct. 29, and now wants to eval­u­ate the ben­e­fits and risks be­fore de­cid­ing whether the tri­al should con­tin­ue.
Echo­ing the mes­sag­ing from the US and the UK when they hit the brakes on As­traZeneca and J&J's tri­als, the Brazil­ian agency not­ed in­ter­rup­tions to guar­an­tee safe­ty are all part of the stan­dard prac­tice.
"Sino­vac will con­tin­ue to com­mu­ni­cate with Brazil on this mat­ter," the com­pa­ny wrote in a state­ment. "The clin­i­cal study in Brazil is strict­ly car­ried out in ac­cor­dance with GCP re­quire­ments and we are con­fi­dent in the safe­ty of the vac­cine."
Sino­vac and Bu­tan­tan had planned on test­ing a two-dose reg­i­men of its in­ac­ti­vat­ed virus vac­cine, Coro­n­aVac, on 13,000 vol­un­teers in Brazil. It's al­so run­ning late-stage tri­als in Turkey and In­done­sia.
But 3,000 of Sino­vac's own em­ploy­ees — in­clud­ing its CEO — have re­ceived the vac­cine out­side of clin­i­cal tri­als. Fol­low­ing an emer­gency use au­tho­riza­tion based on Phase I/II da­ta, es­sen­tial work­ers and oth­er high-risk groups such as stu­dents trav­el­ing over­seas can al­so get vac­ci­nat­ed for about $60.
In what's been de­scribed as vac­cine diplo­ma­cy, the Chi­nese gov­ern­ment has pledged that any made-in-Chi­na vac­cine would be a glob­al pub­lic good and promised pri­or­i­ty ac­cess for coun­tries that host­ed late-stage clin­i­cal tri­als.
Sino­vac is sup­posed to send 6 mil­lion dos­es of its vac­cines to Brazil, Reuters re­port­ed. Hours be­fore the news of the clin­i­cal hold dropped, the state of São Paulo tout­ed the con­struc­tion of a $26.5 mil­lion fa­cil­i­ty that would man­u­fac­ture 100 mil­lion dos­es of Coro­n­aVac per year. The site is ex­pect­ed to come on­line by next Sep­tem­ber. — Am­ber Tong
Am­gen and Ei­sai join study fa­cil­i­tat­ed by ar­ti­fi­cial in­tel­li­gence
Two promi­nent drug­mak­ers are join­ing a new kind of study for Covid-19 treat­ments that us­es ar­ti­fi­cial in­tel­li­gence.
Am­gen and Ei­sai have signed on to REMAP-CAP, eval­u­at­ing their ex­per­i­men­tal drugs in a glob­al adap­tive tri­al where an AI will rapid­ly com­pare treat­ments for the dis­ease. The type of AI in­volved in the study, called re­in­force­ment learn­ing, is able to ad­just treat­ment pro­to­cols based on how dif­fer­ent ther­a­pies af­fect pa­tient out­comes.
Run­ning the tri­al will be the Uni­ver­si­ty of Pitts­burgh Med­ical School. The two com­pa­nies are the first in the phar­ma in­dus­try to join the study.
Am­gen's apremi­last in­hibits the ac­tiv­i­ty of an en­zyme found in in­flam­ma­to­ry cells in the hu­man body, mod­u­lat­ing the pro­duc­tion of in­flam­ma­to­ry cy­tokines and oth­er me­di­a­tors in some Covid-19 pa­tients. The drug is cur­rent­ly ap­proved in 45 coun­tries to treat in­flam­ma­to­ry dis­ease like plaque pso­ri­a­sis and pso­ri­at­ic arthri­tis.
Ei­sai's Er­i­toran is an in­ves­ti­ga­tion­al TLR4 an­tag­o­nist that had been de­vel­oped for se­vere sep­sis, where it was found to be safe in a Phase III study. The com­pa­ny hopes the can­di­date can sup­press in­flam­ma­tion caused by Covid-19 by in­hibit­ing the ac­ti­va­tion of TLR4. — Max Gel­man
Cana­di­an biotech Med­ica­go says its vac­cine pro­duced a 100% an­ti­body re­sponse in PhI
Med­ica­go, a Cana­di­an biotech backed by Philip Mor­ris, has re­port­ed pos­i­tive Phase I da­ta from its Covid-19 vac­cine de­vel­oped from to­bac­co leaves.
Af­ter re­ceiv­ing two dos­es of the ad­ju­vant­ed vac­cine, 100% of pa­tients reg­is­tered an­ti­body re­spons­es, the com­pa­ny said in a press re­lease Tues­day. In a preprint of the study, al­so pub­lished Tues­day, the vac­cine re­port­ed­ly did not cause any se­vere side ef­fects.
The tri­al it­self eval­u­at­ed three dosage lev­els in the 180 pa­tients. Med­ica­go stud­ied drug arms of 3.75 μg, 7.5 μg and 15 μg us­ing ei­ther its virus-like par­ti­cle-based vac­cine alone or with one of two ad­ju­vants from GSK and Dy­navax. Even at the low­est ad­ju­vant­ed dose, neu­tral­iz­ing an­ti­body titers were 10 times high­er than those found in the blood of pa­tients who re­cov­ered from Covid-19 on their own.
Ad­di­tion­al­ly, all pa­tients in the group with GSK's ad­ju­vant de­vel­oped an­ti-spike IgG an­ti­bod­ies af­ter a sin­gle dose of the vac­cine, at all dosage lev­els. Med­ica­go al­so says its vac­cine can­di­date can be stored at tem­per­a­tures above freez­ing — be­tween 2 and 8 de­grees Cel­sius.
With the re­sults, Med­ica­go plans to move in­to a Phase II/III tri­al some­time soon, though they didn't spec­i­fy ex­act­ly when. The com­pa­ny said that the da­ta sup­ports tak­ing the low­est dose in­to fur­ther tri­als, but it wasn't im­me­di­ate­ly clear that's what it plans to do.
Med­ica­go has pre­vi­ous­ly said it could make up to 100 mil­lion dos­es of its vac­cine can­di­date in 2021. The biotech ranks 9th in End­points News' Covid-19 vac­cine race track­er. — Max Gel­man
For a look at all End­points News coro­n­avirus sto­ries, check out our spe­cial news chan­nel.