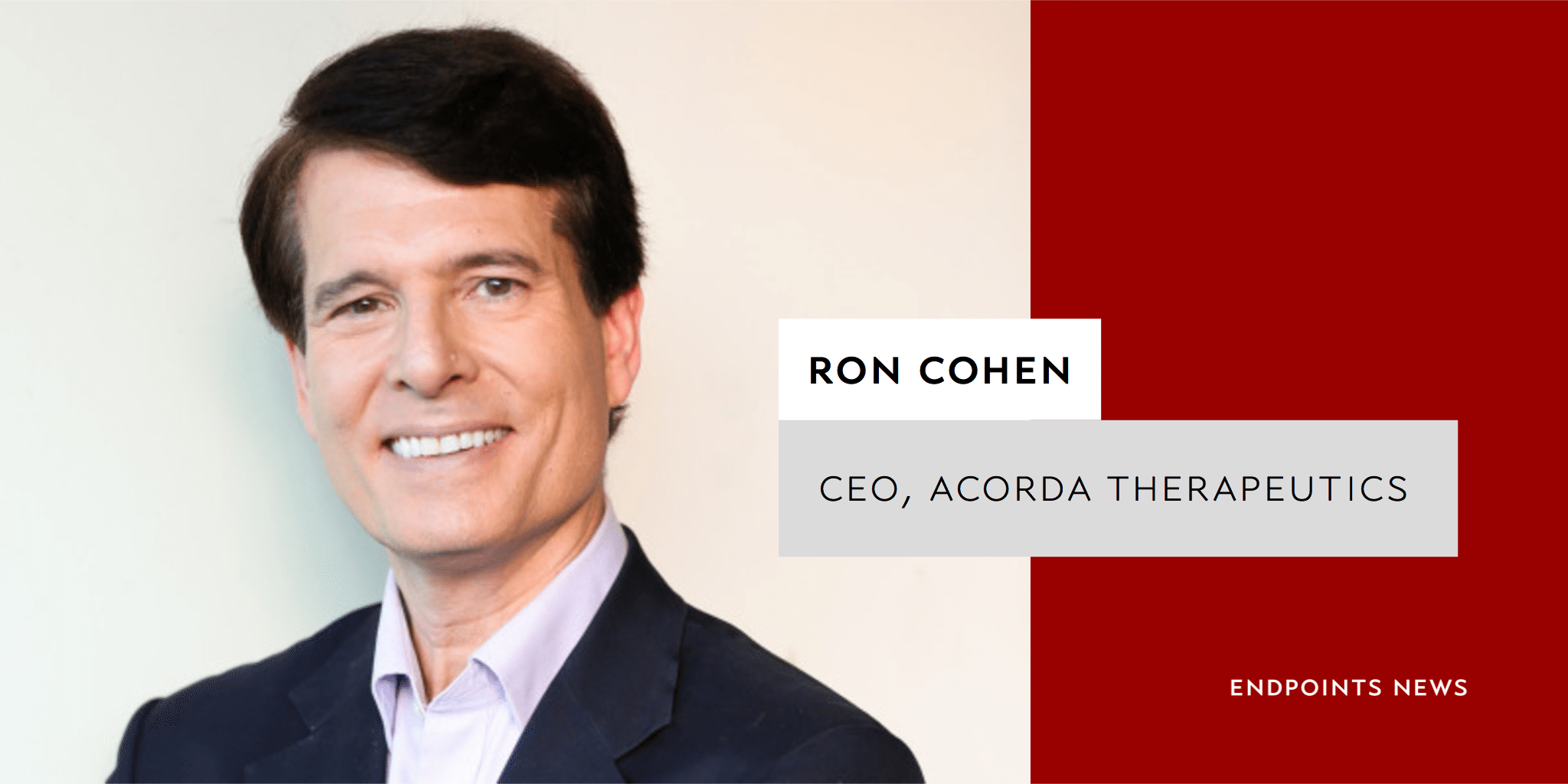 ---
Acorda's $525 million gamble on a Phase III Parkinson's drug has paid off. The biotech $ACOR announced early Thursday that the late-stage study of an inhaled rescue formulation of levodopa was a success, opening the door to a fast-approaching FDA application for marketing approval.
Acorda is reporting this morning that CVT-301 hit the primary endpoint in the study, demonstrating a significant improvement in motor skills over a placebo. CEO Ron Cohen scooped up the drug in an all-cash deal to acquire Civitas in late 2014.
The therapy will target Parkinson's patients during OFF periods they experience during the regular course of their oral carbidopa / levodopa regimen, when Parkinson's symptoms reemerge.
Acorda's shares jumped 21% by the close on Thursday.
The primary endpoint of the study was the change at Week 12 in the Unified Parkinson's Disease Rating Scale-Part 3 – UPDRS III-  score relative to placebo at 30 minutes post-treatment for the 84 mg dose. And it scored: UPDRS III change for the 84 mg dose was -9.83 compared to -5.91 for placebo (p=0.009), Acorda reported. Investigators, though, are staying mum for now about the secondary endpoints, with the full data set slated for release later in the year.
The Phase III primary endpoint data are a significant drop from the Phase IIb results, which saw a least-squares mean change in UPDRS Part III score favor CVT-301 by 7.0 points (P < 0.001) at 4 weeks. But Acorda says it's good enough.
The plan now is to hustle along an FDA application in Q2, after investigators get long-term safety data in Q1, with an EMA pitch to follow before the end of the year. That's a little behind schedule. Acorda had initially mapped out a plan to file by the end of 2016. But that's a relatively small hitch at this stage of the game.
The Phase III success is also good news for Alkermes, which picked up $60 million of the buyout cash along with a royalty stream. Alkermes, which once had worked on inhaled insulin, provided a significant piece of the technology for CVT-301, which is delivered by an inhaler.
At the time of the buyout, ISI's Mark Schoenebaum was enthusiastic about Acorda's prospects, highlighting the natural fit for a company that has been marketing the multiple sclerosis drug Ampyra.
"It's an obvious strategic fit (specialty neuro)," he noted when the deal was announced. "Investors were "prepped" for such a deal by ACOR mgmt, the medical need for the new product is clearly real, Phase III cost should be manageable, deal is likely to be highly accretive (eventually) even at sales levels that fall short of company's peak $500M US sales guidance, and the data look solid."
"We are greatly encouraged by the efficacy and safety results of this trial, which validate the positive Phase IIb results," said Burkhard Blank, the chief medical officer of Acorda. "We would like to express our gratitude to the study volunteers and clinical investigators who participated in this trial to advance our understanding of this potentially important therapy for people with Parkinson's."
---
The best place to read
Endpoints News

? In your inbox.

Comprehensive daily news report for those who discover, develop, and market drugs. Join 47,700+ biopharma pros who read Endpoints News by email every day.

Free Subscription
---
---
---