Acor­da preps FDA fil­ing af­ter Parkin­son's drug hits the pri­ma­ry end­point in PhI­II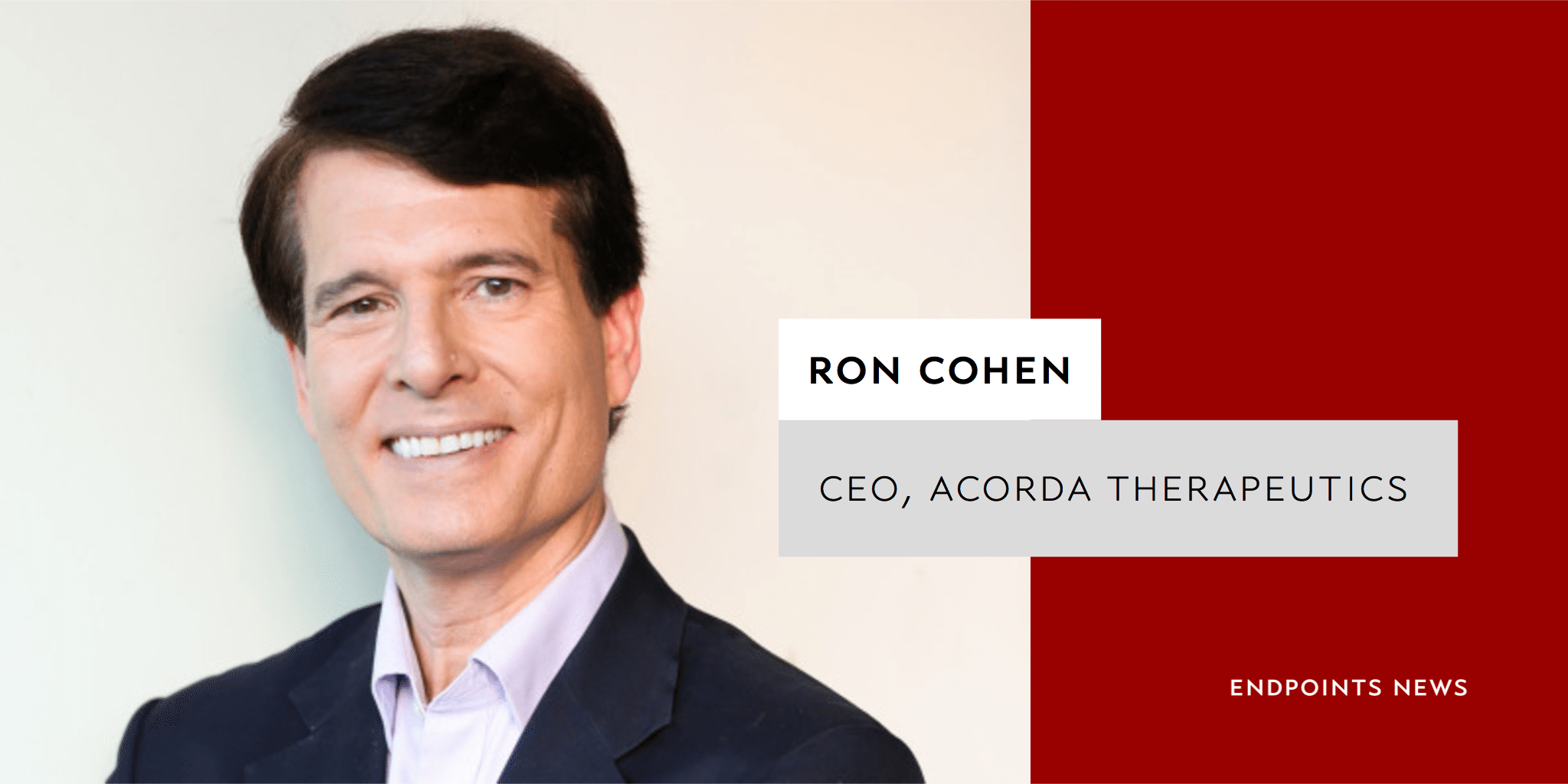 ---
Acor­da's $525 mil­lion gam­ble on a Phase III Parkin­son's drug has paid off. The biotech $ACOR an­nounced ear­ly Thurs­day that the late-stage study of an in­haled res­cue for­mu­la­tion of lev­odopa was a suc­cess, open­ing the door to a fast-ap­proach­ing FDA ap­pli­ca­tion for mar­ket­ing ap­proval.
Acor­da is re­port­ing this morn­ing that CVT-301 hit the pri­ma­ry end­point in the study, demon­strat­ing a sig­nif­i­cant im­prove­ment in mo­tor skills over a place­bo. CEO Ron Co­hen scooped up the drug in an all-cash deal to ac­quire Civ­i­tas in late 2014.
The ther­a­py will tar­get Parkin­son's pa­tients dur­ing OFF pe­ri­ods they ex­pe­ri­ence dur­ing the reg­u­lar course of their oral car­bidopa / lev­odopa reg­i­men, when Parkin­son's symp­toms reemerge.
Acor­da's shares jumped 21% by the close on Thurs­day.
The pri­ma­ry end­point of the study was the change at Week 12 in the Uni­fied Parkin­son's Dis­ease Rat­ing Scale-Part 3 – UP­DRS III- score rel­a­tive to place­bo at 30 min­utes post-treat­ment for the 84 mg dose. And it scored: UP­DRS III change for the 84 mg dose was -9.83 com­pared to -5.91 for place­bo (p=0.009), Acor­da re­port­ed. In­ves­ti­ga­tors, though, are stay­ing mum for now about the sec­ondary end­points, with the full da­ta set slat­ed for re­lease lat­er in the year.
The Phase III pri­ma­ry end­point da­ta are a sig­nif­i­cant drop from the Phase IIb re­sults, which saw a least-squares mean change in UP­DRS Part III score fa­vor CVT-301 by 7.0 points (P < 0.001) at 4 weeks. But Acor­da says it's good enough.
The plan now is to hus­tle along an FDA ap­pli­ca­tion in Q2, af­ter in­ves­ti­ga­tors get long-term safe­ty da­ta in Q1, with an EMA pitch to fol­low be­fore the end of the year. That's a lit­tle be­hind sched­ule. Acor­da had ini­tial­ly mapped out a plan to file by the end of 2016. But that's a rel­a­tive­ly small hitch at this stage of the game.
The Phase III suc­cess is al­so good news for Alk­er­mes, which picked up $60 mil­lion of the buy­out cash along with a roy­al­ty stream. Alk­er­mes, which once had worked on in­haled in­sulin, pro­vid­ed a sig­nif­i­cant piece of the tech­nol­o­gy for CVT-301, which is de­liv­ered by an in­haler.
At the time of the buy­out, ISI's Mark Schoenebaum was en­thu­si­as­tic about Acor­da's prospects, high­light­ing the nat­ur­al fit for a com­pa­ny that has been mar­ket­ing the mul­ti­ple scle­ro­sis drug Ampyra.
"It's an ob­vi­ous strate­gic fit (spe­cial­ty neu­ro)," he not­ed when the deal was an­nounced. "In­vestors were "prepped" for such a deal by ACOR mgmt, the med­ical need for the new prod­uct is clear­ly re­al, Phase III cost should be man­age­able, deal is like­ly to be high­ly ac­cre­tive (even­tu­al­ly) even at sales lev­els that fall short of com­pa­ny's peak $500M US sales guid­ance, and the da­ta look sol­id."
"We are great­ly en­cour­aged by the ef­fi­ca­cy and safe­ty re­sults of this tri­al, which val­i­date the pos­i­tive Phase IIb re­sults," said Burkhard Blank, the chief med­ical of­fi­cer of Acor­da. "We would like to ex­press our grat­i­tude to the study vol­un­teers and clin­i­cal in­ves­ti­ga­tors who par­tic­i­pat­ed in this tri­al to ad­vance our un­der­stand­ing of this po­ten­tial­ly im­por­tant ther­a­py for peo­ple with Parkin­son's."