Cel­gene is squeez­ing the trig­ger on an ear­ly FDA fil­ing for key Agios can­cer drug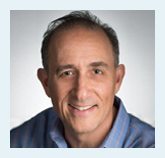 Agios CEO David Schenkein
Six years af­ter Cel­gene helped get the R&D ball rolling at Agios with a world­wide pact that cov­ered the glob­al rights for its promis­ing AG-221, the big biotech is tee­ing up a straight shot at an ac­cel­er­at­ed ap­proval for acute myeloid leukemia based af­ter plan­ning an ear­ly look at ef­fi­ca­cy da­ta.
In an SEC fil­ing out this morn­ing, Agios re­ports that lat­er to­day Cel­gene will re­view a plan to file for an ear­ly ap­proval on AML be­fore the end of this year. And Agios it­self is prep­ping a plan to hus­tle an NDA to the FDA next year for a quick OK on AG-120, a close­ly re­lat­ed IDH1 mu­ta­tion ther­a­py which Cel­gene re­cent­ly hand­ed back in a deal to re­work their long­stand­ing col­lab­o­ra­tion.
The news spurred a 20% spike in Agios' share price on Wednes­day.
Ac­cord­ing to an 8-K, Agios re­ports that:
"The (Cel­gene) NDA will be based on da­ta from the on­go­ing phase 1/2 study of AG-221 in pa­tients with ad­vanced hema­to­log­ic ma­lig­nan­cies with an IDH2 mu­ta­tion. The NDA sub­mis­sion is ex­pect­ed to oc­cur by year-end 2016. Cel­gene will be dis­cussing the planned enasi­denib NDA sub­mis­sion at the Citi 11th An­nu­al Biotech Con­fer­ence in Boston in a we­b­cast event on Wednes­day, Sep­tem­ber 7, 2016 at 12:00 pm ET."
Cel­gene was drawn to the part­ner­ship by Agios' fo­cus on drugs that in­hib­it an en­zyme need­ed to me­tab­o­lize nu­tri­ents. IDH1 and IDH2 are mu­tat­ed in can­cer, dri­ving pro­lif­er­a­tion of the can­cer.
Back in the spring, Cel­gene hand­ed back its ex-US rights to AG-120, which has per­formed well for hema­to­log­i­cal ma­lig­nan­cies but not so well in sol­id tu­mors. But the big biotech al­so hand­ed over $200 mil­lion up front to add to its pack­age of mol­e­cules while car­ry­ing on with AG-221.
In March, Cel­gene and Agios set out to en­roll 150 AML pa­tients with a plan to treat them with a com­bi­na­tion of ei­ther AG-221 or AG-120 with Vi­daza or Vi­daza alone. Cel­gene holds the world­wide rights to AG-221, while Agios is still in line for a rich set of mile­stones for their de­vel­op­ment pro­gram.
The move at Cel­gene to shift their fo­cus to a po­ten­tial ap­proval at this stage marks a key turn­ing point for a biotech which Agios CEO David Schenkein is fond of re­call­ing start­ed out with lit­tle more than a blank sheet of pa­per. Since then, the pages at Agios have been filled with high-pro­file part­ner­ships an IPO for its po­ten­tial cut­ting-edge work and mixed progress in the clin­ic.