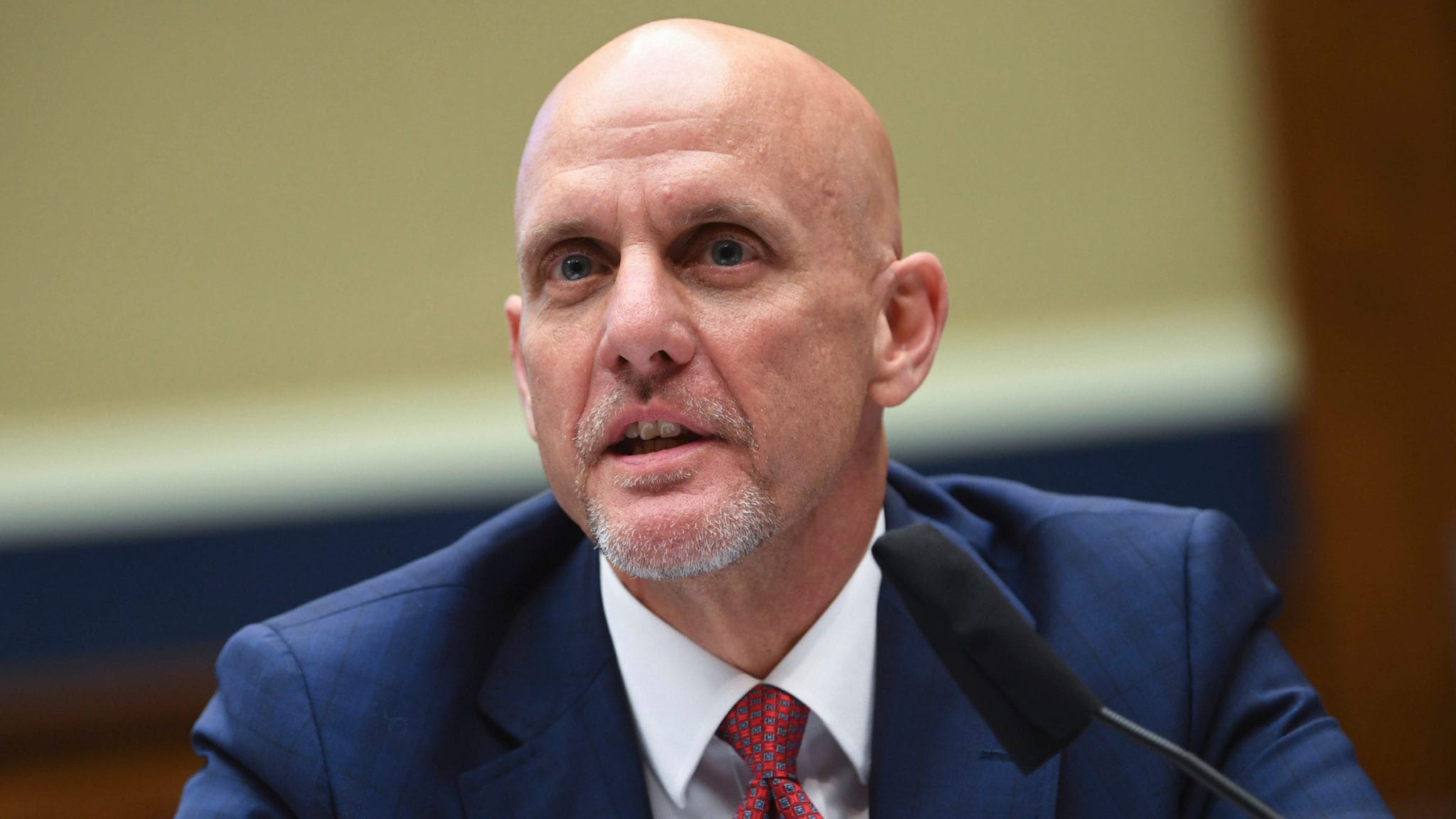 FDA au­tho­rizes Pfiz­er-BioN­Tech Covid-19 vac­cine
The first Covid-19 vac­cine has ar­rived in Amer­i­ca.
The FDA is­sued an emer­gency use au­tho­riza­tion for the Pfiz­er-BioN­Tech vac­cine late Fri­day, mark­ing a his­toric turn­ing point in the fight against a dead­ly pan­dem­ic, but that one will still leave a long road ahead as the Big Phar­ma and fed­er­al of­fi­cials try to scale up and roll out lim­it­ed dos­es while the virus con­tin­ues to rav­age the US.
The EUA comes 24 hours af­ter a com­mit­tee of out­side ex­perts vot­ed 17-4 to rec­om­mend the agency au­tho­rize the vac­cine. In a 44,000-per­son Phase III tri­al, the vac­cine was 95% ef­fec­tive at pre­vent­ing symp­to­matic Covid-19 and did not trig­ger se­ri­ous ad­verse events, al­though it did in­duce mild symp­toms such as headache and fa­tigue. The da­ta was pub­licly re­viewed by the FDA and pub­lished in The New Eng­land Jour­nal of Med­i­cine.
It is the fastest a vac­cine has ever been de­vel­oped, com­ing less than a year af­ter the nov­el coro­n­avirus broke out in Chi­na. It is al­so the first mR­NA vac­cine to ever be li­censed, po­ten­tial­ly herald­ing a new era in how vac­cines are made for a mul­ti­tude of in­fec­tions.
Al­though now au­tho­rized, a vac­cine will re­main out of reach for the vast ma­jor­i­ty of Amer­i­cans. Op­er­a­tion Warp Speed of­fi­cials have re­peat­ed­ly said they ex­pect to dis­trib­ute 20 mil­lion dos­es of the vac­cine un­til, with those first dos­es like­ly re­served for health­care work­ers and the el­der­ly. But some hos­pi­tals and out­side ex­perts have warned that such roll­outs may not be smooth, as cash-strapped states will strug­gle to get dos­es in arms and com­pa­nies may en­counter man­u­fac­tur­ing de­lays.
Still, the EUA marks a piv­otal mo­ment for a coun­try and a fed­er­al gov­ern­ment that, hav­ing failed to scale up test­ing, adopt uni­ver­sal mask-wear­ing, or fol­low oth­er re­peat­ed pub­lic health guid­ance, has come to re­ly on the ad­vent of wide­ly avail­able in­oc­u­la­tions to curb what has be­come a dai­ly of on­slaught of death.
Since the elec­tion, Pres­i­dent Trump has made scant men­tion of the dai­ly toll the pan­dem­ic is now tak­ing on the US, with up to 3,000 Amer­i­cans now dy­ing of the virus per day. But he has sought to take cred­it for the Pfiz­er-BioN­Tech vac­cine, pub­licly feud­ing with the Big Phar­ma over whether or not they were in­volved in Op­er­a­tion Warp Speed and hold­ing a "Vac­cine Sum­mit" at the White House to take cred­it for has­ten­ing de­vel­op­ment.
The FDA's de­ci­sion Fri­day came af­ter the pres­i­dent threat­ened to fire Com­mis­sion­er Stephen Hahn if the agency did not is­sue an EUA by the end of the day.
The FDA had al­ready re­leased a state­ment say­ing they told Pfiz­er they were fi­nal­iz­ing the au­tho­riza­tion. And HHS sec­re­tary Alex Azar had al­ready ap­peared on Good Morn­ing Amer­i­ca to an­nounce that dos­es would ar­rive in Amer­i­can arms by Mon­day or Tues­day, telling George Stephanopou­los that the agency still need­ed time to ham­mer out in­for­ma­tion for doc­tors.
It is not clear whether the ac­cel­er­at­ed de­ci­sion will re­sult in Amer­i­cans be­ing in­oc­u­lat­ed any faster.
Over the sum­mer, the US signed a pur­chase or­der for 100 mil­lion Pfiz­er vac­cines and have an op­tion to or­der 500 mil­lion more, but they may find it to dif­fi­cult to ac­quire any of those ad­di­tion­al dos­es be­fore the sum­mer. For­mer FDA Com­mis­sion­er and Pfiz­er board mem­ber Scott Got­tlieb told CN­BC this month that the gov­ern­ment turned down an of­fer from Pfiz­er to buy more dos­es af­ter their ini­tial ef­fi­ca­cy da­ta came out. (Azar de­nied the ac­count, say­ing Pfiz­er nev­er said how many ex­tra dos­es they could of­fer).
The EUA is like­ly to be fol­lowed by a sec­ond EUA for the Mod­er­na vac­cine, which showed 94.5% ef­fi­ca­cy in its own Phase III tri­al. An FDA ad­vi­so­ry com­mit­tee hear­ing is sched­uled for Thurs­day. J&J is al­so ex­pect­ed to read out on their vac­cine in Jan­u­ary, with the As­traZeneca shot be­hind them.
It is pos­si­ble that Mod­er­na's mR­NA shot be­comes the dom­i­nant vac­cine in the US. HHS ex­er­cised an op­tion to pur­chase an ad­di­tion­al 100 mil­lion dos­es of the vac­cine to­day, giv­ing the US enough Mod­er­na and BioN­Tech shots to vac­ci­nate 150 mil­lion Amer­i­cans by June.
The EUA is al­so a turn­ing point for BioN­Tech, a Ger­man mR­NA biotech run by a hus­band-and-wife sci­en­tists who long op­er­at­ed with less flash and less ven­ture cap­i­tal than their mR­NA ri­vals in Cam­bridge. The com­pa­ny ap­proached their pan­dem­ic ef­fort with sim­i­lar in­con­spic­u­ous­ness, dis­clos­ing the pro­gram in a sin­gle line in the mid­dle of an SEC doc­u­ment in Feb­ru­ary. They now stand as one of the most fa­mous biotechs in the world.
It is al­so a win for Pfiz­er and CEO Al­bert Bourla, who bet big on BioN­Tech's tech­nol­o­gy and chose to go alone, re­ject­ing gov­ern­ment funds and ul­ti­mate­ly suc­cess­ful­ly de­vel­op­ing the first proven Covid-19 vac­cine. And it marks the cul­mi­na­tion of decades of work from aca­d­e­mics who worked to tame a mol­e­cule that much of the in­dus­try didn't want to touch but which they saw as the fu­ture of vac­cines and drug de­vel­op­ment. That in­cludes Katal­in Karikó and Drew Weiss­man at the Uni­ver­si­ty Penn­syl­va­nia, who li­censed their tech to Mod­er­na and BioN­Tech and who now work for the lat­ter.
The UK and Cana­da au­tho­rized the vac­cine ear­li­er this week.
Even though its now au­tho­rized, stud­ies on the vac­cine will con­tin­ue, as Pfiz­er con­tin­ues to mon­i­tor vol­un­teers in its tri­al and the CDC and oth­er branch­es of the fed­er­al gov­ern­ment roll out plans to mon­i­tor vac­cine re­cip­i­ents across the coun­try.