FDA OKs first cannabi­noid, gives green light to GW Phar­ma's Epid­i­olex for rare seizures
GW Phar­ma $GW­PH fin­ished its layup at the FDA to­day with Epid­i­olex, grab­bing its first ever mar­ket­ing OK for one of its cannabi­noid drugs and set­ting up the biotech for a ma­jor shift to­ward com­mer­cial­iza­tion.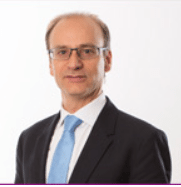 Justin Grover, GW Phar­ma CEO
Two months af­ter a unan­i­mous rec­om­men­da­tion by an out­side group of FDA ex­perts and some glow­ing rec­om­men­da­tions in the in­ter­nal re­view, GW will now set out to open up a new class of meds af­ter demon­strat­ing the drug's abil­i­ty to pre­vent seizures in chil­dren suf­fer­ing from rare cas­es of Lennox-Gas­taut syn­drome and Dravet syn­drome.
The ap­proval was record­ed on the FDA's web­site and word spread quick­ly through Twit­ter.
Clar­i­vate has pegged 2022 sales at a block­buster sized $1.2 bil­lion, mak­ing this roll­out a huge­ly im­por­tant event for the UK-based com­pa­ny.
The FDA's Scott Got­tlieb did the hon­ors in the state­ment to­day, cel­e­brat­ing GW for the work they did, and warn­ing any­one else against try­ing to mar­ket cannabis-re­lat­ed prod­ucts with du­bi­ous sup­port for their claims.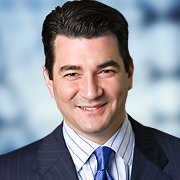 Scott Got­tlieb
"This ap­proval serves as a re­minder that ad­vanc­ing sound de­vel­op­ment pro­grams that prop­er­ly eval­u­ate ac­tive in­gre­di­ents con­tained in mar­i­jua­na can lead to im­por­tant med­ical ther­a­pies. And, the FDA is com­mit­ted to this kind of care­ful sci­en­tif­ic re­search and drug de­vel­op­ment," said Got­tlieb. "Con­trolled clin­i­cal tri­als test­ing the safe­ty and ef­fi­ca­cy of a drug, along with care­ful re­view through the FDA's drug ap­proval process, is the most ap­pro­pri­ate way to bring mar­i­jua­na-de­rived treat­ments to pa­tients. Be­cause of the ad­e­quate and well-con­trolled clin­i­cal stud­ies that sup­port­ed this ap­proval, pre­scribers can have con­fi­dence in the drug's uni­form strength and con­sis­tent de­liv­ery that sup­port ap­pro­pri­ate dos­ing need­ed for treat­ing pa­tients with these com­plex and se­ri­ous epilep­sy syn­dromes. We'll con­tin­ue to sup­port rig­or­ous sci­en­tif­ic re­search on the po­ten­tial med­ical us­es of mar­i­jua­na-de­rived prod­ucts and work with prod­uct de­vel­op­ers who are in­ter­est­ed in bring­ing pa­tients safe and ef­fec­tive, high qual­i­ty prod­ucts. But, at the same time, we are pre­pared to take ac­tion when we see the il­le­gal mar­ket­ing of CBD-con­tain­ing prod­ucts with se­ri­ous, un­proven med­ical claims. Mar­ket­ing un­ap­proved prod­ucts, with un­cer­tain dosages and for­mu­la­tions can keep pa­tients from ac­cess­ing ap­pro­pri­ate, rec­og­nized ther­a­pies to treat se­ri­ous and even fa­tal dis­eases."
GW CEO Justin Gov­er told the Fi­nan­cial Times over the week­end that it had tak­en "an aw­ful long time to get to where we are . . . but we've re­al­ly built a huge lead. We're the world-lead­ers in cannabi­noid sci­ence, and I think we ex­pect to stay there for quite some time."
From GW's per­spec­tive this is just the be­gin­ning, with plans to pur­sue more re­search work in a va­ri­ety of ail­ments.