FDA post­pones ad­comm for Pfiz­er's Covid-19 vac­cine for the youngest age group
The FDA on Fri­day af­ter­noon said it's no longer mov­ing for­ward with its plan to au­tho­rize two dos­es (while wait­ing for da­ta on a third dose) of Pfiz­er's Covid-19 vac­cine for the youngest group of chil­dren, from 6 months through 4 years of age.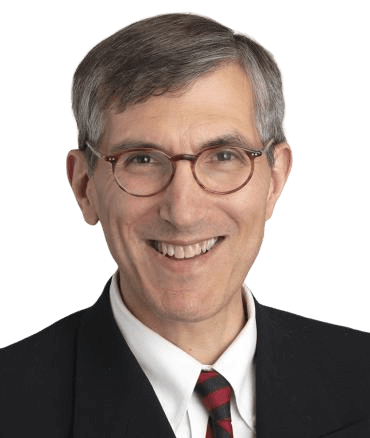 Pe­ter Marks FDA
"Based on the agency's pre­lim­i­nary as­sess­ment, and to al­low more time to eval­u­ate ad­di­tion­al da­ta, we be­lieve ad­di­tion­al in­for­ma­tion re­gard­ing the on­go­ing eval­u­a­tion of a third dose should be con­sid­ered as part of our de­ci­sion-mak­ing for po­ten­tial au­tho­riza­tion," FDA's top vac­cine of­fi­cial Pe­ter Marks and act­ing FDA com­mis­sion­er Janet Wood­cock said in a state­ment while an­nounc­ing that next week's VRB­PAC meet­ing would be de­layed.
Marks said the da­ta, some of which was "late-break­ing," are com­ing in very rapid­ly be­cause of the large num­ber of cas­es of Omi­cron and "at this time it makes sense to wait for the third dose be­fore tak­ing ac­tion."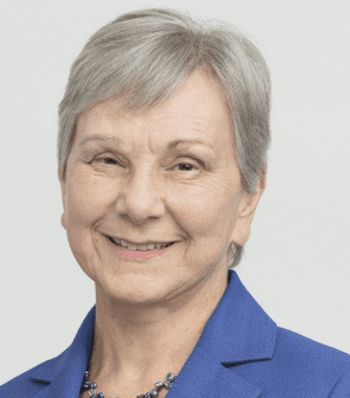 Janet Wood­cock
"The da­ta we saw made us re­al­ize we need to see a third dose in or­der to pro­ceed with an au­tho­riza­tion," he added.
The ex­ten­sion al­lows the FDA time to re­ceive up­dat­ed da­ta on the two and three-dose reg­i­men, Pfiz­er said, while con­duct­ing a thor­ough eval­u­a­tion of it.
The com­pa­ny had ini­tial­ly said in De­cem­ber that it would test a third dose of its Covid-19 vac­cine in the tri­al af­ter an­nounc­ing that non-in­fe­ri­or­i­ty was not met for chil­dren be­tween the ages of two and five when com­pared to old­er teenagers in the cur­rent tri­al. But for the youngest group, from 6 months to 2-years-old, non-in­fe­ri­or­i­ty was met.
But Marks said it was a "safe as­sump­tion" that the ef­fi­ca­cy de­ci­sion would be based on clin­i­cal da­ta from Pfiz­er.
Pfiz­er said in a state­ment that in these chil­dren, da­ta on the first two 3 µg dos­es in this age group are be­ing shared with the FDA on an on­go­ing ba­sis. Cas­es con­tin­ue to ac­cu­mu­late ac­cord­ing to the study pro­to­col and more da­ta are be­ing gen­er­at­ed be­cause rates of in­fec­tion and ill­ness re­main high in chil­dren of this age, es­pe­cial­ly due to the re­cent Omi­cron surge.
"The in­de­pen­dent Da­ta Mon­i­tor­ing Com­mit­tee (DMC) for the study sup­ports the con­tin­u­a­tion of the tri­al ac­cord­ing to the pro­to­col and be­lieve that the da­ta col­lect­ed to date in­di­cate the vac­cine is well tol­er­at­ed and sup­port a po­ten­tial three-dose reg­i­men," Pfiz­er added.
Some pub­lic health ex­perts said they thought FDA was cor­rect in press­ing the pause but­ton.
Rea­son­able de­ci­sion for Pfiz­er to pull ap­pli­ca­tion for FDA au­tho­riza­tion of its COVID vac­cine for kids un­der 5.https://t.co/On­sEm18dx6

2 dos­es of Pfiz­er's COVID vac­cine is SAFE in kids 6 months to 5 years old

but kids 2-5 years old prob­a­bly need 3 dos­es for ad­e­quate pro­tec­tion

— Cé­line Gounder, MD, ScM, FID­SA (@ce­line­gounder) Feb­ru­ary 11, 2022
This is a good idea as the 2-dose da­ta for chil­dren < age 5 would not have like­ly been en­dorsed by @US_FDA as a promis­so­ry dataset. Let's see fi­nal re­sults in April. https://t.co/IIas6AioWs

— Er­ic Topol (@Er­ic­Topol) Feb­ru­ary 11, 2022
I know this will so dis­ap­point par­ents of kids un­der 5

But this is good sci­ence in ac­tion

If we don't yet have clear ev­i­dence of ef­fec­tive­ness, post­pon­ing a de­ci­sion is the right thing to do

I'm glad to see @US_FDA mak­ing this call

Bet­ter to wait and get it right https://t.co/eiTK­CO86th

— Ashish K. Jha, MD, MPH (@ashishkjha) Feb­ru­ary 11, 2022