Ok­la­homa judge finds J&J guilty for its role in the opi­oid epi­dem­ic — but shares spike on $572M fine
An Ok­la­homa judge on Mon­day found phar­ma gi­ant J&J guilty of help­ing lay the ground­work on a na­tion­wide epi­dem­ic of opi­oid ad­dic­tion, but on­ly fined the com­pa­ny $572 mil­lion — at the very bot­tom of the range an­a­lysts had set, which stretched up in­to the bil­lions.
The close­ly watched out­come will help cal­i­brate es­ti­mates of just what kind of li­a­bil­i­ty the multi­na­tion­al com­pa­ny faces for an epi­dem­ic the CDC says has cost the lives of hun­dreds of thou­sands of peo­ple through­out the coun­try.
For in­vestors, it was good news, as J&J shares spiked close to 4% on the guilty rul­ing.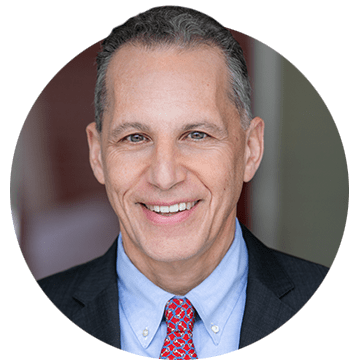 Michael Ull­mann
The Ok­la­homa At­tor­ney Gen­er­al had ar­gued that J&J's ag­gres­sive sales prac­tices cre­at­ed an over­sup­ply of opi­oids that drove the epi­dem­ic, while un­der­play­ing the dan­gers and hyp­ing the re­wards of opi­oids. J&J was the on­ly re­main­ing de­fen­dant, af­ter Te­va and Pur­due Phar­ma reached their own set­tle­ments with­out ad­mit­ting guilt.
Not sur­pris­ing­ly, J&J saw it dif­fer­ent­ly, say­ing the state's case nev­er proved their con­tention that the com­pa­ny's ac­tions had cre­at­ed a pub­lic nui­sance. Now they're go­ing to ap­peal.
"Janssen did not cause the opi­oid cri­sis in Ok­la­homa, and nei­ther the facts nor the law sup­port this out­come," said Michael Ull­mann, J&J's gen­er­al coun­sel. "We rec­og­nize the opi­oid cri­sis is a tremen­dous­ly com­plex pub­lic health is­sue and we have deep sym­pa­thy for every­one af­fect­ed. We are work­ing with part­ners to find ways to help those in need."
This case was con­sid­ered a bell­wether suit which could have a big im­pact on the hun­dreds of state and lo­cal cas­es that are be­ing jug­gled now, pre­sent­ing the pos­si­bil­i­ty of a mas­ter agree­ment that could reach past $100 bil­lion.
For its part, J&J ar­gued that it played — at most — a mi­nus­cule role in the epi­dem­ic in Ok­la­homa. The phar­ma gi­ant tried, with­out suc­cess, to get the case thrown out, ar­gu­ing it was pro­tect­ed by the First Amend­ment.
Ok­la­homa AG Mike Hunter coun­tered by say­ing that J&J ex­ecs co­or­di­nat­ed their mar­ket­ing work on opi­oids with Pur­due for years.
Pur­due's own­ers, the Sack­ler fam­i­ly, came to a $270 mil­lion set­tle­ment deal with the state, which will be used to pay for a new drug re­search cen­ter.