Deaths de­rail Juno's launch count­down, giv­ing Kite and No­var­tis the lead
The FDA's hold on Juno Ther­a­peu­tics' lead CAR-T pro­gram, JCAR015, last­ed on­ly six days. But the de­rail­ment was se­ri­ous enough to push its ex­pect­ed ap­proval date from 2017 back in­to 2018, leav­ing Kite Phar­ma and No­var­tis an­gling for the first ap­provals in the field in 2017.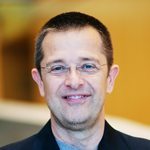 Juno CEO Hans Bish­op
"Re­gard­ing the ROCK­ET tri­al," Juno CEO Hans Bish­op told an­a­lysts Thurs­day evening, "the process of get­ting IRB ap­proval across mul­ti­ple sites along with the gat­ed en­roll­ment for the next six pa­tients leaves us to now es­ti­mat­ing ap­proval as ear­ly as the first half of 2018."
The new H1 2018 pro­jec­tion marks a set­back for Juno, which had been seen as run­ning neck and neck with Kite in the race to get the land­mark ap­proval for a new can­cer ther­a­py that takes cells from pa­tients and reengi­neers them in­to a can­cer cell at­tack ve­hi­cle.
The hold last month, fol­low­ing the death of sev­er­al pa­tients from lethal cas­es of cere­bral ede­ma, stunned long­time ob­servers of Juno. The biotech quick­ly and suc­cess­ful­ly ap­pealed to the agency to lift the hold, say­ing they be­lieved that adding flu­dara­bine to its pre­con­di­tion­ing reg­i­men for pa­tients — prep­ping them to bet­ter re­spond to their CAR-T — had cre­at­ed a tox­ic com­bi­na­tion with the ther­a­py, killing 4 pa­tients. Reg­u­la­tors, who had al­so placed the same ther­a­py briefly on hold af­ter cy­tokine re­lease syn­drome al­so killed some pa­tients ear­ly on, were quick to re­spond af­fir­ma­tive­ly.
The de­lay leaves JCAR015 poised to en­ter the mar­ket just a year ahead of JCAR017. Bish­op de­scribes the sec­ond drug as "the back­bone of our CD19 fran­chise," which is aimed at NHL, pe­di­atric and adult ALL and CLL.
Juno, though, is al­so mov­ing a va­ri­ety of pro­grams across a broad R&D front, and is now go­ing af­ter mul­ti­ple myelo­ma in a new pact that ropes in long­time col­lab­o­ra­tors at Memo­r­i­al Sloan Ket­ter­ing Can­cer Cen­ter.
In a sep­a­rate press re­lease, the Seat­tle-based biotech an­nounced Thurs­day evening that it had struck a deal with MSK and Eu­re­ka Ther­a­peu­tics for IP on bind­ing do­mains need­ed to com­mer­cial­ize a CAR-T for mul­ti­ple myelo­ma. These bind­ing do­mains were de­vel­oped in a pact that Eu­re­ka and MSK had struck ear­li­er.
That deal is par­tic­u­lar­ly sig­nif­i­cant, as it in­volves a ful­ly-hu­man bind­ing do­main tar­get­ing B-cell mat­u­ra­tion anti­gen (BC­MA), along with bind­ing do­mains against two ad­di­tion­al undis­closed mul­ti­ple myelo­ma tar­gets. The BC­MA pact puts Juno on a po­ten­tial col­li­sion course with blue­bird bio, which al­so chose that tar­get in a col­lab­o­ra­tion its pur­su­ing with Cel­gene. Those two play­ers re­struc­tured their deal last year to con­cen­trate on BC­MA and Cel­gene lat­er signed a ma­jor pact with Juno as well.
$JUNO is go­ing to col­lab­o­rate with MSK and Eu­re­ka Ther­a­peu­tics on MM. In­clud­ing the BC­MA tar­get so will com­pete with $BLUE.

— Brad Lon­car (@brad­lon­car) Au­gust 4, 2016
Pfiz­er and Cel­lec­tis are al­so aim­ing at BC­MA in their col­lab­o­ra­tion, but they're con­cen­trat­ing on a sec­ond-gen, off-the-shelf prod­uct.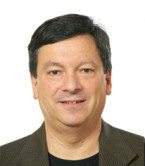 Juno CSO Hy Lev­it­sky
"We ex­pect the BC­MA CAR to en­ter hu­man test­ing as ear­ly as the first half 2017," Juno CSO Hy Lev­it­sky told an­a­lysts. "We're op­ti­mistic the CAR T cell ther­a­py can be an im­por­tant com­po­nent in treat­ing pa­tients with mul­ti­ple myelo­ma. And we are pleased to bring ad­di­tion­al ful­ly hu­man body do­main against BC­MA and oth­er tar­gets in­to our pro­gram. We be­lieve that a mul­ti-pronged ap­proach may be nec­es­sary to treat this dis­ease and hence the im­por­tance of ac­cess to sev­er­al hu­man con­structs spe­cif­ic for more than one tar­get."
This isn't the first such pact that Juno and Eu­re­ka have struck. Back at the be­gin­ning of the year the two com­pa­nies struck a deal on a ful­ly hu­man bind­ing do­main that tar­gets MUC16. These bind­ing do­mains play a key role in im­prov­ing cell per­sis­tence, amp­ing up their ef­fect on pa­tients. And the in­tense ri­val­ry to dom­i­nate the first wave of com­mer­cial CAR-Ts to hit the mar­ket has spurred an arms race for the best tech with the most po­ten­tial.