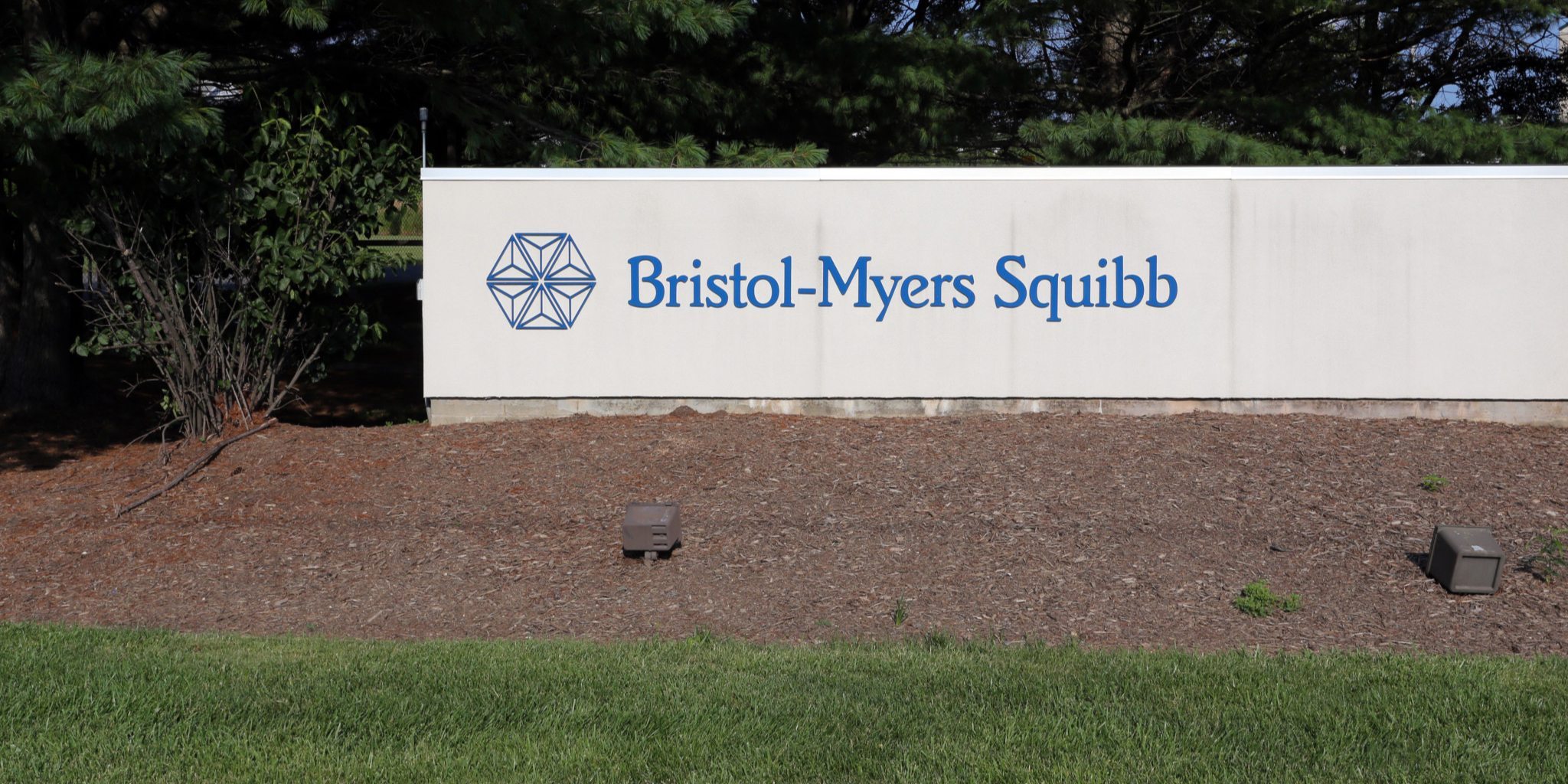 Bris­tol-My­ers claims the lead in a race to de­vel­op a TYK2 drug, hop­ing to dis­rupt a huge mar­ket for an­ti-in­flam­ma­to­ries
Bris­tol-My­ers Squibb's TYK2 team has been show­ing off some Phase II da­ta they be­lieve puts them in the run­ning for leader of a small but promi­nent pack of de­vel­op­ers look­ing to ad­vance a new class of an­ti-in­flam­ma­to­ries that aim at pen­e­trat­ing some very big mar­kets.
As pub­lished in the New Eng­land Jour­nal of Med­i­cine and pre­sent­ed at the 27th Eu­ro­pean Acad­e­my of Der­ma­tol­ogy and Ven­erol­o­gy Con­gress in Paris, Bris­tol-My­ers' ef­fort for BMS-986165 pro­duced some com­pet­i­tive re­sults in a key mid-stage study for mod­er­ate-to-se­vere plaque pso­ri­a­sis — a packed field where JAK in­hibitors have been mak­ing waves.
By nar­row­ly tar­get­ing TYK2 — and leav­ing the oth­er JAK fam­i­ly tar­gets out — with an al­losteric ap­proach, as op­posed to ATP bind­ing, the Bris­tol-My­ers group say they were able to safe­ly pro­duce a range of com­pet­i­tive PASI75 clear­ance rates of 67% to 75% for the three high­est dos­es of the oral drug in the dose-rang­ing study.

John Throup
"From my per­spec­tive the clin­i­cal da­ta we have bears out the strat­e­gy we set out to de­liv­er right in the ear­ly stages of the dis­cov­ery pro­gram," says John Throup, the de­vel­op­ment lead for TYK2, who of­fered a pre­view of the da­ta that was on dis­play Wednes­day, along with dis­cov­ery chemist Ryan Moslin.
This was an in-house pro­gram from the very be­gin­ning at Bris­tol-My­ers. And they're tak­ing it all the way through, look­ing to trip up pro-in­flam­ma­to­ry cy­tokine re­cep­tors, in­clud­ing the hot tar­get IL-23, IL-12 and Type 1 in­ter­fer­ons with what they be­lieve is a clear­ly safe oral drug look­ing to dis­tin­guish it­self from a very big — and grow­ing — field of ri­vals.
The drug is al­ready in two Phase III stud­ies for pso­ri­a­sis, which joint­ly re­cruit­ed 1,600 pa­tients with a planned read-out in mid-2020. And they're ex­pand­ing the work in­to Crohn's and lu­pus, keep­ing an eye on oth­er tar­gets they could add as well
"Pa­tients don't need an­oth­er non-spe­cif­ic JAK in­hibitor," adds Throup, not­ing the safe­ty is­sues that have come up for the class, which in­cludes baric­i­tinib and Xel­janz. And they be­lieve that they've al­so tak­en the right path in the clin­ic by avoid­ing the ac­tive bind­ing site and tar­get­ing the reg­u­la­to­ry do­main in TYK2.
Of course, this drug still has to sur­vive the big Phase III chal­lenge in much larg­er pa­tient pop­u­la­tions that are de­signed to spot­light any small safe­ty is­sue. And ri­val de­vel­op­ment groups fo­cused on TYK2 for Cel­gene and its part­ners at Nim­bus, which is still pre­clin­i­cal, as well as Pfiz­er — which a spokesper­son tells me has mapped four Phase II stud­ies for PF-06700841— aren't like­ly to let Bris­tol-My­ers pass un­chal­lenged.
In the mean­time, Ab­b­Vie is hus­tling ahead with its reg­u­la­to­ry re­view of the IL-23 drug risankizum­ab for pso­ri­a­sis, con­vinced they have the da­ta need­ed to field a megablock­buster. And there are more in­jecta­bles like Cosen­tyx — and fil­go­tinib from Gilead and Gala­pa­gos — which is al­ready well es­tab­lished.
Bring­ing a safe, ef­fec­tive oral drug could dis­rupt that fast-chang­ing mar­ket­place. But this is one bat­tle of the gi­ants where every­one will be fierce­ly de­fend­ing their turf.