Bris­tol-My­ers em­braces a pos­si­ble check­point col­lab­o­ra­tor, snag­ging a batch of stock and lin­ing up a po­ten­tial deal
Bris­tol-My­ers Squibb $BMY is bud­dy­ing up with a lit­tle biotech that just might have the key to un­lock­ing a check­point strat­e­gy for one block of can­cer pa­tients.
The big PD-1 play­er is in­vest­ing $12 mil­lion at a pre­mi­um price in Com­pu­gen, in­trigued by ear­ly pre­clin­i­cal da­ta that in­di­cate there could be re­al po­ten­tial for their check­point strat­e­gy. That's not a huge sum, but it's a clear in­di­ca­tion of in­ter­est from Bris­tol-My­ers Squibb, which has lined up first rights to ne­go­ti­at­ing a li­cens­ing pact with Com­pu­gen.
Com­pu­gen's stock $CGEN surged 10% on the news, with the right to pur­sue an ear­ly-stage study of a com­bi­na­tion of Op­di­vo and COM701.
The lit­tle biotech has post­ed pre­clin­i­cal ev­i­dence that sug­gests el­e­vat­ed lev­els of the lig­and PVRL2 in PD-1 re­sis­tant cas­es may of­fer a key bio­mark­er for their drug, the PVRIG-tar­get­ed COM701. Last sum­mer the FDA lift­ed a clin­i­cal hold it slapped on Com­pu­gen's first-in-hu­man tri­al for its I/O drug, clear­ing the Is­raeli biotech to fi­nal­ly be­gin its first ever Phase I study.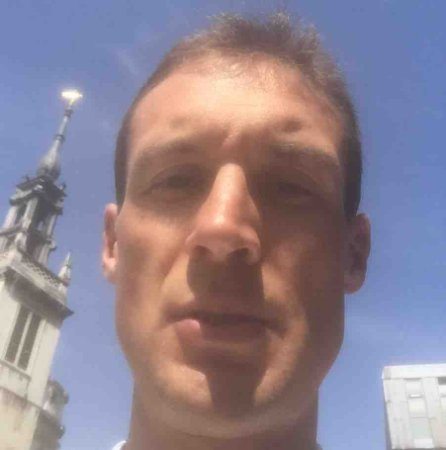 Pe­ter Welford
Re­searchers for the com­pa­ny have said that PVRIG and TIG­IT, and their re­spec­tive lig­ands, "are ex­pressed in a broad va­ri­ety of tu­mor types, such as those not­ed above, as well as lung, kid­ney, and head & neck can­cers." Ul­ti­mate­ly, some pa­tients could re­quire a triple com­bo tar­get­ing PVRIG, TIG­IT and PD-1 to achieve a durable re­sponse.
Or that's the the­o­ry, any­way. Pe­ter Welford at Jef­feries en­joyed read­ing the news. He not­ed:
Along with the Phase I study for Bay­er-part­nered an­ti-IL­DR2 BAY1905254, we could see ini­tial proof-of-con­cept da­ta over the next 12-24 months, crit­i­cal to crys­tal­lize val­ue.
Bris­tol-My­ers gets a stretch of a few months time to ne­go­ti­ate on a li­cens­ing deal as the da­ta emerge. Af­ter that, the deal ta­ble will be wide open.
Bris­tol-My­ers has been hard at it build­ing their mega block­buster Op­di­vo, but fell be­hind a dom­i­nant Mer­ck re­cent­ly af­ter their Big Phar­ma ri­val beat them on front­line lung can­cer. Bris­tol-My­ers, though, is a plug­ger, and they're not giv­ing up now.