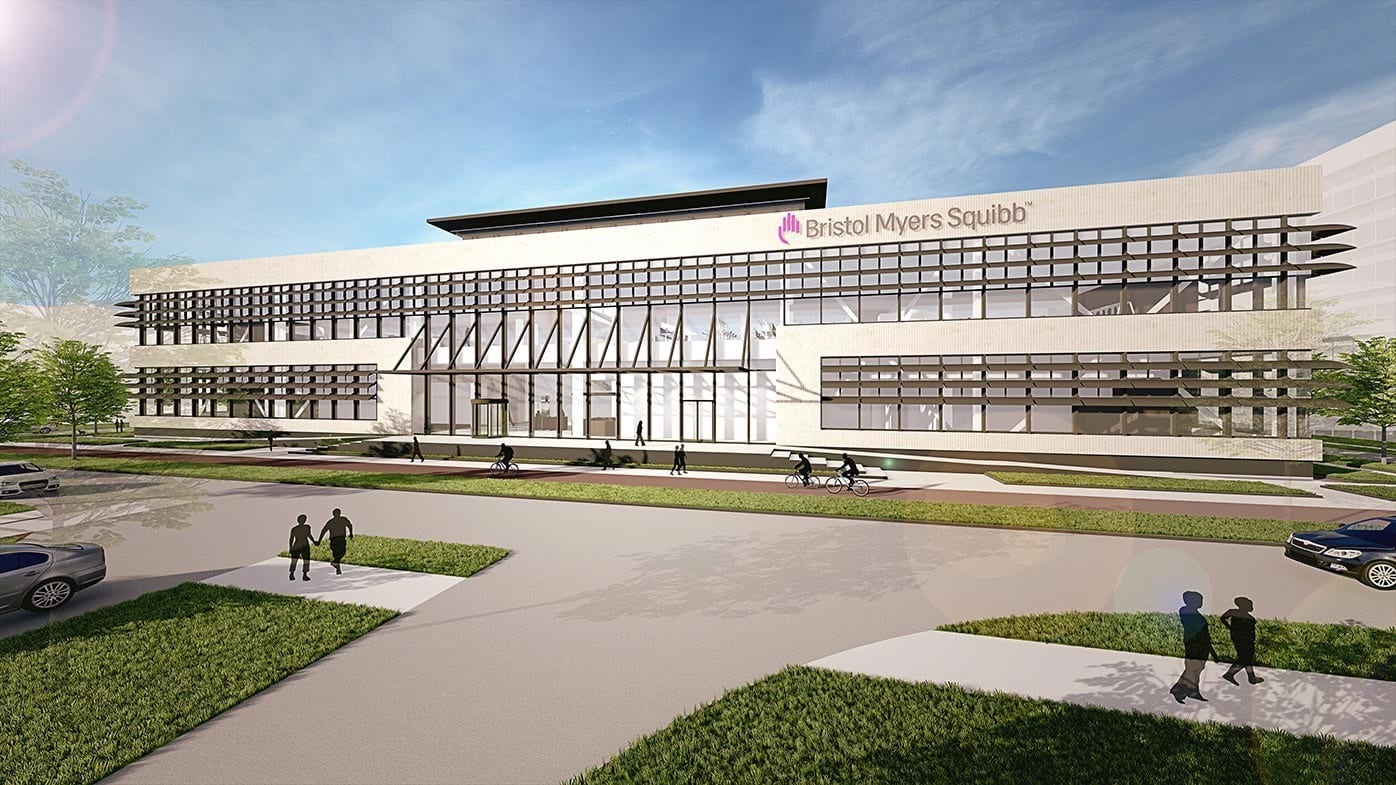 BMS, rendition of the new site in Leiden, Netherlands
Bris­tol My­ers finds a home for 1st EU cell ther­a­py site, clear­ing land near Am­s­ter­dam air­port for easy lo­gis­tics
As Bris­tol My­ers Squibb con­tin­ues to scale its CAR-T op­er­a­tions, the New York drug gi­ant will open up its first cell man­u­fac­tur­ing site in Eu­rope — and it's tapped space near the Am­s­ter­dam air­port as its home.
The com­pa­ny is set to build a new cell ther­a­py site in Lei­den and lever­age the life sci­ences com­mu­ni­ty near the air­port for con­ve­nient ac­cess for ship­ping pa­tient cells. Fi­nan­cial terms were not dis­closed.
BMS is rapid­ly ex­pand­ing its man­u­fac­tur­ing ca­pa­bil­i­ties fol­low­ing the ap­proval of Abec­ma, the first BC­MA CAR-T ther­a­py. The drug was co-de­vel­oped with blue­bird and has a list price of $419,500. That nod made Bris­tol My­ers the first and on­ly with two ap­proved CAR-T cell ther­a­pies — CD19 and BC­MA. Mean­while, the drug­mak­er's sci­en­tists are work­ing on on­col­o­gy treat­ments for large B cell lym­phoma and mul­ti­ple myelo­ma.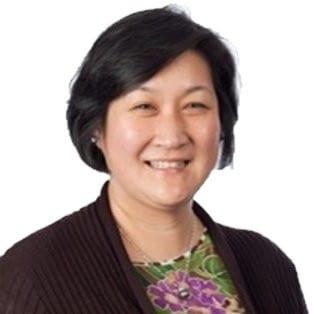 Ann Lee
The Lei­den fa­cil­i­ty is the com­pa­ny's fifth fa­cil­i­ty of its kind, but it's the first in Eu­rope. SVP Ann Lee said in a state­ment that sev­er­al hun­dred peo­ple are ex­pect­ed to be hired at the lo­ca­tion.
"A key el­e­ment of BMS' com­mit­ment to cell ther­a­py is our con­tin­u­ous in­vest­ment in ad­vanced man­u­fac­tur­ing ca­pa­bil­i­ties, from the ex­pan­sion of our glob­al net­work and ca­pac­i­ty to treat pa­tients to re­duced turn around time and op­ti­mized costs," she said.
Gilead — whose sub­sidiary Kite de­vel­oped CAR-T Yescar­ta — al­so has a site in the Nether­lands.
Pa­tients' own cells are sent from the man­u­fac­tur­ing fa­cil­i­ty to a treat­ment cen­ter, and then mon­i­tored for weeks to en­sure there are no neg­a­tive re­ac­tions. Be­cause of that, close prox­im­i­ty to trans­porta­tion is key in en­sur­ing re­duced ship­ping time, BMS said in an email to End­points News. The site in Lei­den is near the Nether­lands' two largest cities — Rot­ter­dam and Am­s­ter­dam — and will help cut down on that trans­porta­tion time.
The Eu­ro­pean ex­pan­sion is BMS' sec­ond scale-up an­nounced this week. Tues­day, news broke that the com­pa­ny ex­pand­ed its al­ready-ex­ist­ing lease at Cam­bridge Cross­ing near Boston to con­tin­ue con­sol­i­dat­ing its R&D ops in the area. The move will merge all of its Boston-area staff un­der the same roof in a new state-of-the-art cam­pus that will al­so be oc­cu­pied by at least three oth­er biotechs.
Con­struc­tion in Eu­rope is set to be­gin lat­er this year, and site plan­ning and de­vel­op­ment are un­der­way. The com­pa­ny al­so has cell ther­a­py sites in Both­ell, WA; and War­ren and Sum­mit, NJ, and teams with con­tract part­ners in the EU and Japan. In March, the com­pa­ny an­nounced it would build a mas­sive 244,000-square-foot cell ther­a­py man­u­fac­tur­ing fa­cil­i­ty at its De­vens, MA site.