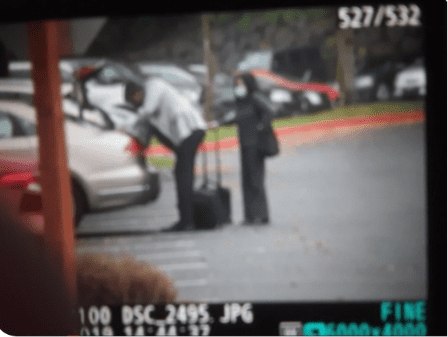 Two people believed to be FDA inspectors leave the Juno facility in Bothell, MA, as captured by a spotter hired by an investor. (via Mizuho analyst Salim Syed)
Bris­tol My­ers hints at some prob­lems with an FDA in­spec­tion need­ed for the liso-cel OK, and the Cel­gene CVR in­vestors are pan­ick­ing
The nail-bit­ing among the in­vestors who held on to their con­tin­gent val­ue rights $BMYRT from the Cel­gene buy­out is giv­ing way to pan­ic to­day.
Dur­ing their Q3 call with an­a­lysts, ex­ecs said that the FDA had in­spect­ed the Both­ell, WA plant be­ing used for liso-cel (JCAR017), the CAR-T Bris­tol My­ers picked up in the deal. That's a plus.
But there was a hitch.
They went on to say that no in­spec­tion had yet even been sched­uled for the Texas CMO in­volved. And with that, the slow trick­le of in­vestors seep­ing out of the CVR group turned in­to an in­stant rout. The stock plunged about 80% from the $3.40 still left for the CVR at the end of the day yes­ter­day. That took it down in­to pen­ny stock ter­ri­to­ry.
Bris­tol CVR took an­oth­er turn down af­ter they said on the call that an in­spec­tion of the Lon­za fa­cil­i­ty has not yet been sched­uled. $BMYRT

— Brad Lon­car (@brad­lon­car) No­vem­ber 5, 2020
Why the stam­pede?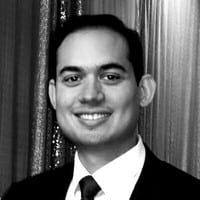 Sal­im Syed
Re­mem­ber that dur­ing last-minute buy­out ne­go­ti­a­tions, Bris­tol My­ers CEO Gio­van­ni Caforio in­sist­ed that they re­place cash on the ta­ble with a $9 CVR tied to the ap­proval of 3 drugs by cer­tain dates. Ozan­i­mod made the dead­line, but the fate of liso-cel (JCAR017) and ide-cel are hang­ing on FDA ac­tions. Liso-cel was de­layed and ide-cel got slapped with a refuse-to-file. That drug has un­til the end of Q1 next year to make good.
As Bris­tol My­ers notes in its Q3 pre­sen­ta­tion to­day, there's a Nov. 16 PDU­FA date loom­ing for liso-cel, and with­out a clean bill of health on CMC, reg­u­la­tors aren't like­ly to come through with an OK for a once close­ly-watched ther­a­py that earned break­through sta­tus at the FDA. That could spell an­oth­er sig­nif­i­cant de­lay.
Sal­im Syed at Mizuho, who's been track­ing every tiny de­tail around the CMC work — in­clud­ing pri­vate eye re­ports com­plete with tele­pho­to lens­es on the Both­ell in­spec­tion — summed it up here:
The way it was couched on the call was that this is due to COVID-19 and the FDA want­i­ng to keep its em­ploy­ees safe. How­ev­er, in­vestors were ex­pect­ing, and what seemed to make most log­i­cal sense, is to in­spect the plants to­geth­er close­ly in se­quence, Both­ell and Texas.
Syed, though, is urg­ing calm in the melee. While the PDU­FA is dat­ed Nov. 16, the dead­line on the CVR is the end of this year — still some weeks out.
Re­mem­ber, the FDA on­ly needs here about ~3 weeks (by rea­son­able stan­dards and our KOL call) post-in­spec­tion to fin­ish up all the pa­per­work and get a drug to the fin­ish line.
Be­sides, he adds, this is a BTD pro­gram, so the FDA should be will­ing to hur­ry up. The ex­ecs at Bris­tol My­ers nev­er said if there could be a vir­tu­al in­spec­tion and be­sides, the com­pa­ny al­ready said that if they learned that they would miss the PDU­FA, they'd say so prompt­ly.
So far, so good on that score. The PDU­FA re­mains in place.
But with the dead­line draw­ing very, very close, a lot of the in­vestors are bolt­ing.