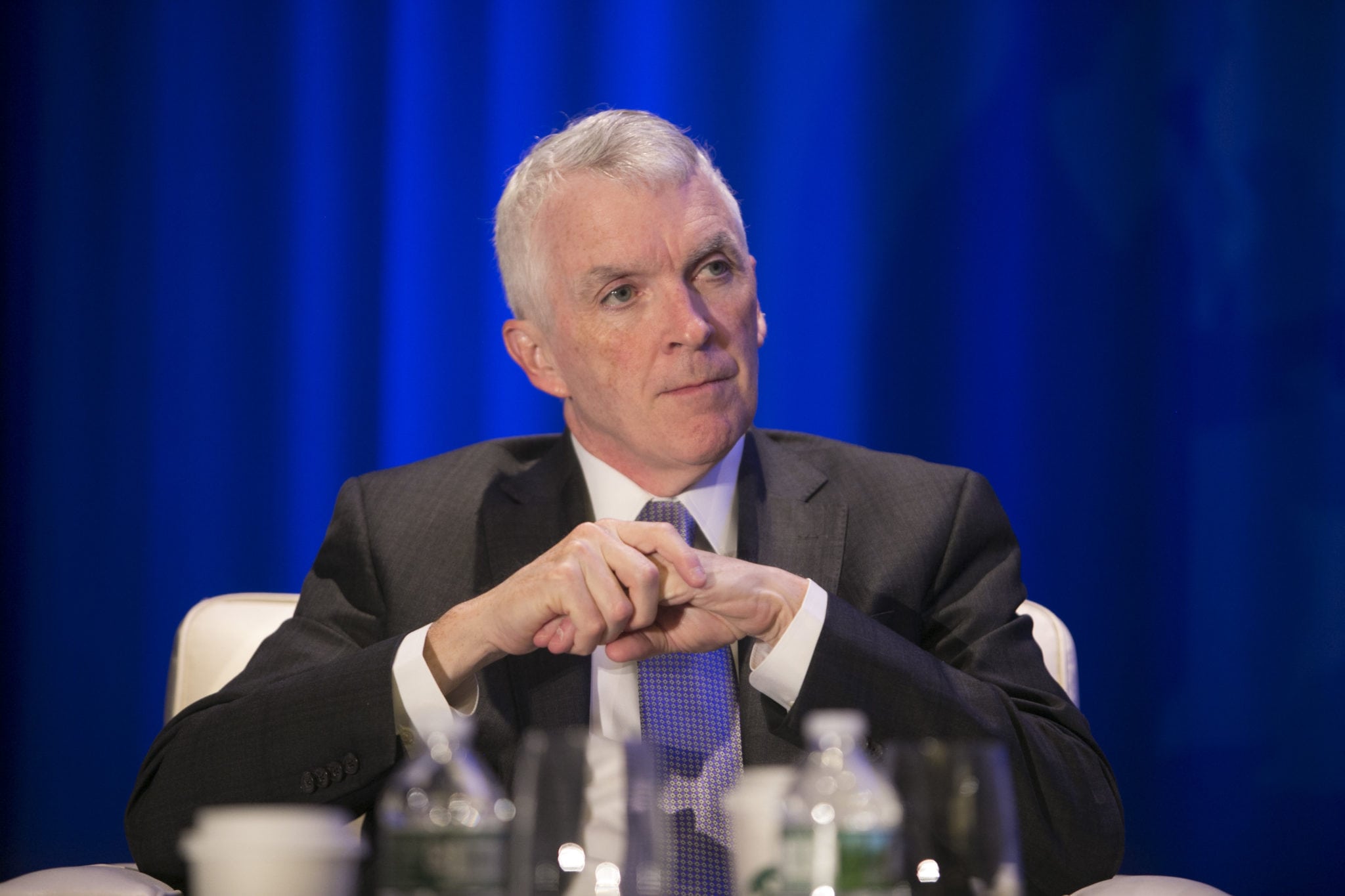 Bris­tol-My­ers inks a $74B deal to buy out Cel­gene, ex­pects $15B a year from late-stage pipeline
In a stun­ning turn of events, Bris­tol-My­ers Squibb $BMY has struck a deal to buy Cel­gene $CELG for $74 bil­lion in cash and stock. And sev­er­al an­a­lysts were quick to agree that this was a good deal for Cel­gene's bruised in­vestors.
Cel­gene share­hold­ers will get 1 share of Bris­tol-My­ers stock and $50 for every share of the biotech they own. The ac­qui­si­tion is val­ued at $102.43 per Cel­gene share — plus a CVR.
Yes­ter­day, Cel­gene's shares closed at $66.64, down by more than half from their high in the fall of 2017. The plunge made this deal pos­si­ble, and may sig­nal a new era of big-time M&A in bio­phar­ma.
The re­ac­tion on the mar­ket was swift. Bris­tol-My­ers' shares dropped 15% while Cel­gene saw its stock rock­et up 31%.
The deal gives Bris­tol-My­ers a big new pipeline which boasts of sev­er­al would-be block­busters. It al­so marks the end game for an ex­ec­u­tive team led by Cel­gene CEO Mark Alles, which has come un­der in­tense crit­i­cism for a se­ries of mishaps that blight­ed its rep and share price.
---
The com­bined com­pa­ny will have 9 prod­ucts on the mar­ket "and sig­nif­i­cant po­ten­tial for growth in the core dis­ease ar­eas of on­col­o­gy, im­munol­o­gy and in­flam­ma­tion and car­dio­vas­cu­lar dis­ease."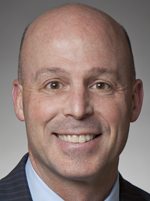 Mark Alles, Cel­gene CEO
Bris­tol-My­ers is count­ing on about $15 bil­lion in near-term an­nu­al rev­enue from Cel­gene's late-stage pipeline, turn­ing to the drugs that Cel­gene has been buy­ing up or part­ner­ing with com­pa­nies like blue­bird bio. That in­cludes:
Two in im­munol­o­gy and in­flam­ma­tion, TYK2 and ozan­i­mod; and
Four in hema­tol­ogy, lus­pa­ter­cept, liso-cel (JCAR017), bb2121 and fe­dra­tinib.
The CVR, worth up to $9 each, is based on FDA ap­proval of all three of these drugs: "ozan­i­mod (by De­cem­ber 31, 2020), liso-cel (JCAR017) (by De­cem­ber 31, 2020) and bb2121 (by March 31, 2021)."
The ac­qui­si­tion marks the com­bi­na­tion of two of the world's top-10 R&D op­er­a­tions. Cel­gene — which spent $6 bil­lion on R&D in 2017 — built the com­pa­ny on Revlim­id sales, and in­vest­ed bil­lions of that rev­enue in build­ing its pipeline with a long string of deals.
Bris­tol-My­ers will come out of the buy­out with 69% of the eq­ui­ty and all of the pow­er. Bris­tol CEO and Chair­man Gio­van­ni Caforio will be in charge of the show post-merg­er.
---
You can ex­pect plen­ty of cuts and lay­offs with this move. Bris­tol-My­ers is lay­ing out its ex­pec­ta­tions for find­ing $2.5 bil­lion in an­nu­al cost re­duc­tions by 2022 as it merges the two op­er­a­tions. More than half of that will come out of com­mer­cial op­er­a­tions, with a plan to "op­ti­mize" R&D, with a spe­cial fo­cus on re­vamp­ing ear­ly-stage work. The pact al­so re­moves one of the in­dus­try's most ac­tive deal­mak­ers. Biotechs will miss Cel­gene, which had a well known rep for of­fer­ing a sup­port­ive role for its part­ners. They al­so paid top dol­lar for the best prospects.
Mega-deal $BMY & $CELG: good news for more big cap M&A spec­u­la­tion, but bad news for pri­vate & small-cap names as con­sol­i­da­tion re­moves 1 of the most ac­tive buy­ers/deal-mak­ers. These two bid against each oth­er in many deals in past few years, and that's no longer go­ing to hap­pen

— Bruce Booth (@LifeSciVC) Jan­u­ary 3, 2019
The deal gives Bris­tol-My­ers a di­ver­si­fied pipeline that will great­ly ex­pand a scope that had nar­rowed con­sid­er­ably around Op­di­vo, its megablock­buster PD-1 check­point which has slipped be­hind the leader at Mer­ck. Bris­tol-My­ers is fi­nanc­ing the deal with cash on hand plus mon­ey from Mor­gan Stan­ley Se­nior Fund­ing and MUFG Bank.
One ear­ly ca­su­al­ty of the buy­out: BeiGene. The Chi­na biotech saw its stock $BGNE drop 20% af­ter the news broke, as Bris­tol-My­ers is un­like­ly to want an al­liance on a ri­val PD-1 pro­gram.
Leerink's Ge­of­frey Porges ad­vised Cel­gene's share­hold­ers to take the mon­ey and run — ahead of the fi­nal clos­ing.
This trans­ac­tion di­lutes in­vestors' ex­po­sure to Cel­gene's patent cliff, re­lieves Cel­gene in­vestors of the tri­als of the com­pa­ny's man­age­ment de­ci­sion-mak­ing and of­fers im­me­di­ate up­side that would oth­er­wise take many months, or even years, to be re­al­ized. While Cel­gene's share­hold­ers are un­like­ly to re­ject the of­fer, Bris­tol's could, hence our rec­om­men­da­tion to sell in­to the liq­uid­i­ty as­so­ci­at­ed with this an­nounce­ment.
Jef­feries' Michael Yee was quick to agree that this was a good deal for Cel­gene in­vestors.
We see this as a pos­i­tive for CELG as de­spite be­ing very cheap, it seems the mar­ket was not go­ing to get clar­i­ty on how the next 3 years would "change" the prob­lem and hence get the stock up sus­tain­ably (set­tle­ment with Red­dy's and 3 big drugs com­ing were al­ready in ex­pec­ta­tions) and in­vestors had lost con­fi­dence in the strat­e­gy with stock trad­ing at all-time low P/E at 6x…
And you can add Baird's Bri­an Sko­r­ney to that cho­rus of ap­proval — for Cel­gene's side of the deal.
The deal's suc­cess, in our view, hinges on the out­come of Revlim­id patent lit­i­ga­tion but for CELG share­hold­ers to­day, its a big win.
---
Im­age: Bris­tol-My­ers CSO Thomas Lynch at an End­points News event in June 2018 End­points News