Bris­tol My­ers inks pro­tein de­grad­er deal via Cel­gene team's link to seed-stage biotech
Bris­tol My­ers Squibb is adding to its pro­tein de­grad­er line­up, which al­ready in­cludes the likes of A-Al­pha Bio and Evotec, by link­ing arms with a lit­tle-known biotech that's been com­mu­ni­cat­ing with the sci­en­tists at Cel­gene for the past few years.
The Big Phar­ma is in­vest­ing in Syn­theX and lay­ing out a $550 mil­lion vi­sion for the Bay Area seed-stage biotech that was just "a sketch on a nap­kin" in Toron­to in 2016, co-founder and CEO Maria Solov­ey­chik told End­points News in a pre­view of the Tues­day morn­ing pact.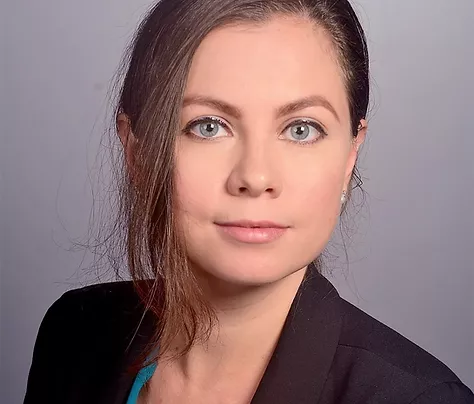 Maria Solov­ey­chik
Bris­tol My­ers is tap­ping in­to Syn­theX's so-called ToRNe­DO plat­form, a whirl­wind of a name which dis­cov­ers mol­e­c­u­lar glues to serve as the bridge to new small mol­e­cule de­graders. It's a mul­ti-tar­get deal with the to­tal po­ten­tial of $550 mil­lion be­ing the on­ly fig­ure of­fered up by Syn­theX and its Big Phar­ma col­lab­o­ra­tor. Solov­ey­chik char­ac­ter­ized the deal as "the first one that we can dis­close," sug­gest­ing oth­er bio­phar­mas might have al­ready got­ten in the front door.
Through the Cel­gene gold­en tick­et com­pe­ti­tion, Syn­theX has known sci­en­tists at the now-ac­quired BMS com­pa­ny since at least 2018, build­ing up that re­la­tion­ship over the years to cul­mi­nate in to­day's pact. The up­start CEO not­ed Syn­theX was talk­ing to "a cou­ple of oth­er Phar­mas" as well.
The small team, not spun out from any­where, is fo­cused on mak­ing the ear­ly-stage drug dis­cov­ery process "a bit more func­tion­al, re­duce the amount of sec­ondary screens we have to do and counter-se­lec­tions af­ter­wards," Solov­ey­chik said. In­stead of re­ly­ing on proxy read­outs, the biotech is "putting in func­tion­al se­lec­tion as a re­quire­ment for com­pounds to come out of the screens," she ex­plained.
Syn­theX us­es ge­net­ic en­gi­neer­ing to cre­ate the cells that give the read­outs, and the first plat­form they built does pro­tein-pro­tein in­ter­ac­tions. The plat­form of BMS fo­cus de­tects the degra­da­tion of a pro­tein us­ing spe­cif­ic E3 lig­as­es, she said, not­ing it was de­vel­oped in 2019.
Pri­or to the BMS back­ing, the biotech had been fund­ed by seed in­vestors and "a cou­ple of small­er cash in­fu­sions," the CEO said. Bankrollers in­clude SOSV ac­cel­er­a­tor, Mor­gan No­ble Health­care Part­ners, 8VC, and Oriza Ven­tures, among oth­ers.
The com­pa­ny is about to start rais­ing a Se­ries A, which would like­ly fu­el an en­try in­to the clin­ic for its in­ter­nal pipeline, ac­cord­ing to the CEO, who not­ed sci­ence will de­ter­mine which as­set goes in­to hu­man stud­ies first.
Six ear­ly-stage pro­grams are list­ed on Syn­theX's pipeline, in­clud­ing a KRAS as­set, the hot­ly-watched gene be­hind Am­gen's Lumakras and its biotech com­peti­tor Mi­rati Ther­a­peu­tics.
Syn­theX wants to avoid "the sin­gle-mu­ta­tion ap­proach that's been seen as re­al­ly promis­ing, but at the same time there's a lot of re­sis­tance com­ing up in the clin­ic," the CEO ex­plained, "so we're try­ing to think through or­thog­o­nal ap­proach­es that won't be as sus­cep­ti­ble to these types of re­sis­tance mech­a­nisms by go­ing af­ter syn­thet­ic lethals."