Bris­tol-My­ers las­sos the next big thing in I/O, grabs '214 rights in a record $3.6B deal with Nek­tar
Af­ter fig­ur­ing for days in a swirling mix of ru­mors about a pos­si­ble buy­out, Nek­tar Ther­a­peu­tics $NK­TR is putting an end to the buzz with a record, multi­bil­lion-dol­lar part­ner­ship deal with Bris­tol-My­ers Squibb for a mi­nor­i­ty share of its ear­ly-stage im­muno-on­col­o­gy drug NK­TR-214.
Look­ing for a ma­jor new com­mer­cial op­por­tu­ni­ty to fol­low up on its two big I/O lead­ers — Op­di­vo and Yer­voy — Bris­tol-My­ers has forged a broad deal that will give the big biotech an ex­clu­sive de­vel­op­ment pe­ri­od to pur­sue a broad new com­bo de­vel­op­ment pro­gram cov­er­ing 20 in­di­ca­tions in­volv­ing 9 tu­mors, match­ing '214 with Op­di­vo and Yer­voy.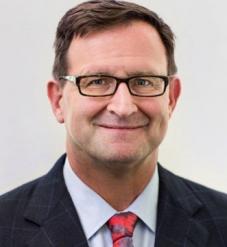 Stephen Dober­stein
Bris­tol-My­ers $BMY is pay­ing Nek­tar $1.85 bil­lion in cash — in­clud­ing $850 mil­lion for an eq­ui­ty stake — in ex­change for a 35% rev­enue split on '214. There's an­oth­er $1.78 bil­lion in mile­stones, of which $1.43 bil­lion is for near-term de­vel­op­ment and reg­u­la­to­ry mile­stones. That brings the to­tal at stake to $3.63 bil­lion.
That's a new record for the deal­mak­ing charts, with num­bers that clear­ly in­di­cate that Bris­tol-My­ers — al­ready part­nered with Nek­tar on one small Op­di­vo pact — was not the on­ly in­ter­est­ed part­ner to hunt rights for this drug.
The deal gives Bris­tol-My­ers a pe­ri­od of ex­clu­siv­i­ty on these in­di­ca­tions and tu­mors that ex­tends to a com­mer­cial launch or sev­er­al years af­ter the ef­fec­tive date of the deal. And while the com­pa­ny has 14 months to get them un­der­way, the first tri­als are al­ready be­ing ramped up with a shot at reg­is­tra­tional da­ta that could start rolling in in about 18 to 24 months, ac­cord­ing to the Nek­tar team.
They're plan­ning an R&D jug­ger­naut, one that will re­quire 15,000 pa­tients and a deep-pock­et play­er like Bris­tol-My­ers, which is all in on I/O as Mer­ck and ri­vals look to over­come their fron­trun­ner sta­tus.
"For years we've known how im­por­tant that path­way was but no one was able to safe­ly ac­cess that," says Stephen Dober­stein, head of R&D for Nek­tar. "This was a sin­gu­lar achieve­ment, a re­al tour de force of pro­tein en­gi­neer­ing."
And per­haps most im­por­tant­ly for Bris­tol-My­ers and Nek­tar, it's an achieve­ment Dober­stein and oth­ers be­lieve will not be eas­i­ly mim­ic­ked by any­one else look­ing to achieve the same re­sult.
"There's a re­al­ly spe­cial syn­er­gy be­tween NK­TR-214 and the way it ba­si­cal­ly changes the im­mune sys­tem and how that syn­er­gizes with the mech­a­nism of ac­tion of Op­di­vo," adds Jonathan Za­levsky, Nek­tar's chief sci­en­tif­ic of­fi­cer.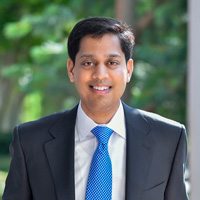 Saurabh Sa­ha
"We now have three ther­a­pies in im­muno-on­col­o­gy with val­i­dat­ed mech­a­nisms in IO which have shown clin­i­cal ben­e­fit," says Saurabh Sa­ha, se­nior vice pres­i­dent and glob­al head of trans­la­tion­al med­i­cine at Bris­tol-My­ers: PD-1 (Op­di­vo), CT­LA-4 (Yer­voy) and now '214. "The T cell is the war­head against can­cer cells," he adds. And sci­en­tists in both groups are ea­ger to con­tin­ue a broad pro­gram that doesn't just spur a CD4/CD8 T cell at­tack on the can­cer cells, but al­so rais­es the lev­el of PD-L1 ex­pres­sion on T cells, get­ting them to reach more pa­tients more ef­fec­tive­ly.
Bris­tol-My­ers isn't just hand­ing over a block­buster up­front. The I/O leader is al­so pay­ing 67.5% to 78% of the clin­i­cal tri­al costs in­volved in the com­bo stud­ies. And the pact leaves Nek­tar with sole pric­ing pow­er, part of a pack­age that leans heav­i­ly in its fa­vor.
The ther­a­py — an in-house project at Nek­tar which has a unique tar­get in the IL-2 path­way — is de­signed to bind to the CD122 re­cep­tor on the sur­face of CD-8 and CD-4 pos­i­tive im­mune cells to whip up an at­tack on var­i­ous can­cers.
That pro­file fit Bris­tol-My­ers per­fect­ly when Nek­tar ear­li­er struck a not un­com­mon 50/50 deal to use their drug in com­bi­na­tion with Op­di­vo (nivolum­ab), match­ing a ther­a­py aimed at dri­ving an im­mune re­sponse with a pop­u­lar check­point block­buster that helps take the brakes off the as­sault.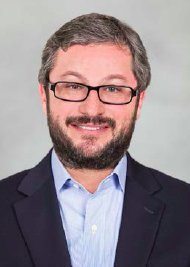 Jonathan Za­levsky
But Nek­tar at­tract­ed the in­dus­try spot­light at SITC last No­vem­ber with a med­ley of ear­ly-stage da­ta points that un­der­scored '214's wide-rang­ing po­ten­tial. And then Bloomberg stirred the pot a few days ago with a re­port quot­ing sources claim­ing that Nek­tar — a hot­ly buzzed about M&A tar­get — was scout­ing deals, in­clud­ing a po­ten­tial sale.
With that kind of steamy spec­u­la­tion in a hot­house en­vi­ron­ment for biotech ac­qui­si­tions, Nek­tar's shares have more than tripled in the last 4 months. Those M&A ru­mors were ini­tial­ly damp­ened by to­day's news of a mega-part­ner­ship in­stead of a buy­out. And dis­ap­point­ed in­vestors quick­ly drove down Nek­tar's shares more than 3% ear­ly Wednes­day morn­ing, with the stock jump­ing in­to the green by mid-morn­ing as some up­beat as­sess­ments of the deal be­gan to cir­cu­late.
At SITC, Nek­tar's in­ves­ti­ga­tors not­ed some high­lights on '214, in­clud­ing:
•In treat­ment-naïve first-line pa­tients with stage IV melanoma, re­searchers tracked re­spons­es in 7 of 11 pa­tients (63%), with 2 com­plete re­spons­es — no vis­i­ble signs of the dis­ease — and 5 par­tial re­spons­es. Not all of these num­bers are pre­cise. It's im­por­tant to note though that one of the CRs and one of the PRs were un­con­firmed — em­pha­siz­ing just how ear­ly these re­sults were.
•Among 13 kid­ney can­cer pa­tients with one or more base­line scans, re­spons­es were ob­served in 6 (46%), with 1 com­plete re­sponse and 5 par­tials.
•For a small group of 4 pa­tients with ad­vanced PD-L1/neg­a­tive non-small cell lung can­cer, the in­ves­ti­ga­tors tracked a re­sponse in 3 (75%), with 1 com­plete and 2 par­tials.
"Sin­gle-agent nivolum­ab is known for all these in­di­ca­tions, with a 34% re­sponse for melanoma," Mary Tagli­a­fer­ri, a top re­searcher at Nek­tar, told me last No­vem­ber. A com­bi­na­tion could prove to be sig­nif­i­cant­ly bet­ter.
That is par­tic­u­lar­ly im­por­tant for Bris­tol-My­ers, which earned $5 bil­lion from Op­di­vo sales last year. While on track to be­come a megablock­buster, new PD-1/L1 check­points are com­ing along that threat­en to over­whelm and com­modi­tize the first bunch of pi­o­neers, of­ten with lit­tle clear da­ta to dis­tin­guish one from an­oth­er. That leaves the fron­trun­ners look­ing for new and bet­ter ways to dis­tin­guish their drugs with com­bi­na­tions in­volv­ing ear­ly-stage ef­forts like this.
For Bris­tol-My­ers, the Nek­tar pro­gram of­fers a clear path to main­tain­ing a lead­er­ship role in I/O.
Ham­mer­ing away at these mech­a­nisms, the bio­mark­ers in­volved and the way these com­bi­na­tions work, says Sa­ha, is cru­cial to the longterm suc­cess of these drugs for pa­tients.
Adds Sa­ha: "This is the on­ly way we're go­ing to be able to con­quer can­cer."