Bris­tol-My­ers star Op­di­vo fails sur­vival test in a matchup with Nex­avar aimed at shak­ing up the big HCC mar­ket
Bris­tol-My­ers Squibb has suf­fered an­oth­er painful set­back in its years-long quest to ex­pand the reach of Op­di­vo. The phar­ma gi­ant this morn­ing not­ed that their Check­mate-459 study com­par­ing Op­di­vo with Bay­er's Nex­avar in front­line cas­es of he­pa­to­cel­lu­lar car­ci­no­ma — the most com­mon form of liv­er can­cer — failed to hit the pri­ma­ry end­point on over­all sur­vival.
This was a sig­nif­i­cant mile­stone in Bris­tol-My­ers' tal­ly of PD-1 cat­a­lysts this year. Nex­avar (so­rafenib) has been the stan­dard of care in front­line HCC for the past decade, though Op­di­vo has been mak­ing head­way in sec­ond-line HCC cas­es, where it's go­ing toe-to-toe with Bay­er's Sti­var­ga (re­go­rafenib) af­ter re­cent ap­provals shook up the mar­ket.
The OS rate on Op­di­vo fell well short of sta­tis­ti­cal sig­nif­i­cance, with a p val­ue of 0.0752. We'll have to wait for an up­com­ing sci­ence con­fer­ence to get the full pic­ture.
Bris­tol-My­ers shares $BMY were down 4.5% ahead of the open­ing bell Mon­day as in­vestors re­act­ed to the news that the com­pa­ny is sell­ing Ote­zla to sat­is­fy reg­u­la­tors ahead of its big Cel­gene buy­out.
Re­searchers looked for a sil­ver lin­ing in the lat­est cut of the da­ta onOp­di­vo, say­ing "the re­sults showed a clear trend to­wards im­prove­ment in OS for pa­tients treat­ed with Op­di­vo com­pared to so­rafenib (Nex­avar), a cur­rent stan­dard of care."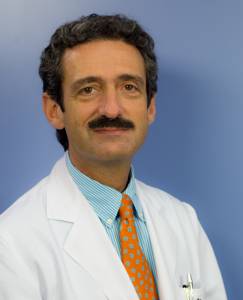 Bruno San­gro Clíni­ca Uni­ver­si­dad de Navar­ra
"We are en­cour­aged by the promis­ing ef­fi­ca­cy and safe­ty trends seen with Op­di­vo in Check­Mate-459, es­pe­cial­ly as HCC is a dev­as­tat­ing and dif­fi­cult-to-treat can­cer, for which there have been no sig­nif­i­cant ad­vances over so­rafenib, a stan­dard treat­ment, in more than a decade," said Bruno San­gro, head of the liv­er unit, Clíni­ca Uni­ver­si­dad de Navar­ra, Pam­plona, Spain.
But an­a­lysts saw the down­side clear­ly. Vamil Di­van from Cred­it­Su­isse not­ed: "While the tri­al showed a trend to­wards an over­all sur­vival ben­e­fit, the lack of sta­tis­ti­cal sig­nif­i­cance opens the door for com­peti­tors such as Mer­ck, Roche and As­tra to be­come the dom­i­nant play­er(s) in this in­di­ca­tion with the var­i­ous com­bi­na­tion tri­als they are cur­rent­ly run­ning."
Michael Schmidt at SVB Leerink re­cent­ly not­ed:
In the US, Op­di­vo is gain­ing rapid mar­ket share in 2nd line HCC dri­ven by an ag­gres­sive mar­ket­ing ef­fort by BMY and mas­sive free sam­pling with some off-la­bel use not­ed in front-line pa­tients which is sup­port­ed by strong CM-040 re­sults. In Eu­rope, re­go­rafenib is ex­pect­ed to re­main the pre­ferred 2nd line agent in the near term, giv­en dif­fer­ences in treat­ment pat­tern and pref­er­ences.
Bris­tol-My­ers is by no means fin­ished here, with more re­sults ex­pect­ed on their com­bo with the CT­LA-4 Yer­voy. That match-up, though, has al­ready failed in small cell lung can­cer while in­ves­ti­ga­tors have had to deal with a strong push­back from the FDA in their quest to use high tu­mor mu­ta­tion­al bur­den de­f­i­n­i­tions to de­fine a new ap­proach to iden­ti­fy­ing lung can­cer pa­tients most like­ly to re­spond to Op­di­vo.
Mer­ck, mean­while, has fa­mous­ly pressed ahead in its suc­cess­ful dri­ve to gain the lead po­si­tion in the race to com­mand the PD-1 field. Both Keytru­da and Op­di­vo, though, are ex­pect­ed to re­main the two dom­i­nant drugs in their field for some time.