Bris­tol-My­ers vet Dou­glas Man­ion bids Big Phar­ma farewell, takes the helm at Yale spin­out Kleo
A 12-year vet­er­an of Bris­tol-My­ers Squibb's R&D group is join­ing the mi­gra­tion of re­search ex­ecs out of Big Phar­ma and in­to up-and-com­ing biotech.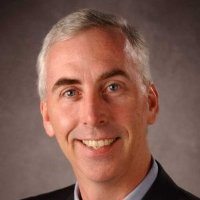 Dou­glas Man­ion
Dou­glas Man­ion is hang­ing up his spurs as head of spe­cial­ty de­vel­op­ment for BMS and tak­ing over as CEO of an up­start named Kleo Phar­ma­ceu­ti­cals, which is pur­su­ing new drugs spot­light­ed in the lab of Yale's David Spiegel. Kleo's fo­cus is on small mol­e­cules that can do the job a wave of bi­o­log­ics have been do­ing in spurring an im­mune sys­tem at­tack.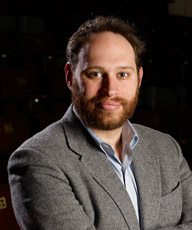 David Spiegel
"I've been work­ing on ways to use small mol­e­cules to mod­u­late and ma­nip­u­late the im­mune sys­tem," Spiegel told Yale News re­cent­ly. "Es­sen­tial­ly we are redi­rect­ing the body's own im­mune de­fens­es to go af­ter dis­ease-caus­ing en­ti­ties, in­clud­ing bac­te­ria, can­cer cells, au­toim­mune dis­ease and virus par­ti­cles."
Kleo it­self is backed by Bio­haven, which burst out of ob­scu­ri­ty af­ter grab­bing a CGRP mi­graine drug from Bris­tol-My­ers Squibb as a lead ther­a­py and then hit Wall Street a month ago with a $168 mil­lion IPO score.
Fund­ing at Kleo hasn't been spelled out, but Bio­haven — an­oth­er Yale spin­out led by Vlad Coric — of­fered the un­spec­i­fied Se­ries A in ex­change for eq­ui­ty, giv­ing the start­up con­nec­tions with some of the best-heeled in­vestors in biotech. Bio­haven $BHVN burned through more than $75 mil­lion, but raised more than $100 mil­lion from a group that in­clud­ed crossover in­vestor RA Cap­i­tal, which de­lights in com­ing in­to a deal about a year ahead of what the MBA crowd likes to call a val­ue in­flec­tion point.
Bio­haven's deal with Kleo gives it de­vel­op­ment rights for the new drugs dis­cov­ered at the small­er biotech.
Over the past few years we've seen a long line­up of phar­ma R&D ex­ecs hang­ing up their lab coats at the gi­ants and mov­ing to star­tups, which have been at­tract­ing bil­lions in ven­ture and oth­er in­vest­ment cash. Man­ion is the lat­est. He won't be the last.