British bil­lion­aire Jim Mel­lon and high-pro­file part­ners roll the dice on an an­ti-ag­ing up­start
When British bil­lion­aire Jim Mel­lon wants to map out an in­vest­ment strat­e­gy, he likes to write a book first. Out of that process came his most re­cent work — Ju­ve­nes­cence: In­vest­ing in the Age of Longevi­ty. Now he and some close as­so­ciates with some of the best con­nec­tions in biotech are us­ing the book as in­spi­ra­tion to launch a new com­pa­ny — al­so named Ju­ve­nes­cence — with plans to make a big splash in an­ti-ag­ing re­search.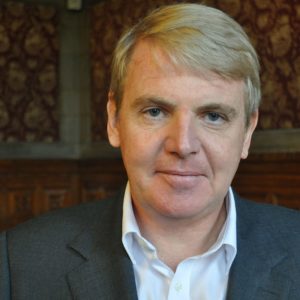 Jim Mel­lon
And they're plant­i­ng the first seeds now with a new joint ven­ture that will start to lay the foun­da­tion for the pipeline with ar­ti­fi­cial in­tel­li­gence tech­nol­o­gy.
"We are at an in­flec­tion point for the treat­ment of ag­ing," says Greg Bai­ley, who likes to high­light some of the new cel­lu­lar path­ways that are point­ing to new ther­a­pies that can counter the ef­fects of ag­ing.
"I think this is go­ing to be the biggest deal I've ever done," Bai­ley tells me in a phone in­ter­view, as his plane was prepar­ing for a take­off. "It will need repet­i­tive fi­nanc­ing. Five to $600 mil­lion was raised for Medi­va­tion. As we hit in­flec­tion points, we will need to raise a dra­mat­ic amount of mon­ey."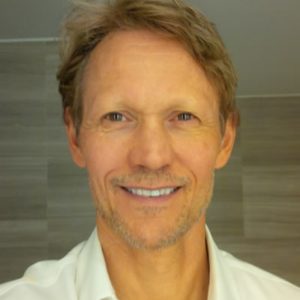 Gre­go­ry Bai­ley
Bai­ley, the CEO of Ju­ve­nes­cence, was one of the ear­ly back­ers of Medi­va­tion, where he was a board di­rec­tor for 7 years — be­fore Pfiz­er stepped in to buy the biotech for $14 bil­lion. More re­cent­ly, he helped po­si­tion Bio­haven for an IPO, as­sem­bling a pipeline that in­cludes a late-stage drug in-li­censed from Bris­tol-My­ers Squibb be­fore rais­ing $190 mil­lion a few months ago in their maid­en of­fer­ing. The chair­man at Bio­haven is his long­time col­league De­clan Doogan, a for­mer top Pfiz­er re­search ex­ec who is com­ing in as a prin­ci­pal to the new ven­ture along­side Mel­lon and Bai­ley.
The pri­ma­ry game plan at Ju­ve­nes­cence, ex­plains Bai­ley, is to come up with var­i­ous op­er­a­tions en­gaged in de­vel­op­ing new an­ti-ag­ing drugs. Ju­ve­nes­cence AI is a joint ven­ture they've just set up with Alex Zha­voronkov, who runs In­sil­i­co Med­i­cine, based in Bal­ti­more. Mel­lon met Zha­voronkov while he was re­search­ing his book, says Bai­ley, and be­lieves that the tech the sci­en­tist de­vel­oped can il­lu­mi­nate new pro­grams with a bet­ter chance of suc­cess.
"They are go­ing to take up to 5 mol­e­cules from us every year for de­vel­op­ment," says Zha­voronkov, an en­thu­si­as­tic ad­vo­cate of AI in drug re­search who's al­so been work­ing on some al­liances with Big Phar­ma play­ers. The group has in­vest­ed about $7 mil­lion in the tech­nol­o­gy so far, he says, get­ting the JV set up. More will fol­low.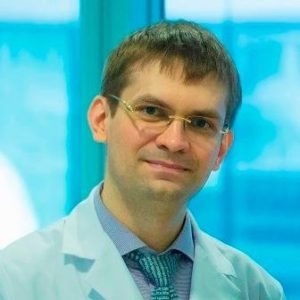 Alex Zha­voronkov
"We can gen­er­ate mol­e­cules with spe­cif­ic mol­e­c­u­lar prop­er­ties," adds Zha­voronkov, who al­so has a spe­cial fo­cus on an­ti-ag­ing re­search.
"The mas­sive lib­er­a­tion of new da­ta needs to trans­form in­to knowl­edge," says Doogan. "AI is the buzz word; can we take in­cre­men­tal steps, in an it­er­a­tive learn­ing process, cap­ture all knowl­edge?"
Ju­ve­nes­cence Bio will be charged with build­ing the pipeline, says Bai­ley, in part with the mol­e­cules that will be iden­ti­fied through the AI ven­ture. And Doogan will play a lead role in or­ga­niz­ing the team now, much as he was cred­it­ed with at Bio­haven.
Aside from the cel­lu­lar path­ways that have at­tract­ed their at­ten­tion, the biotech will look to ef­fect change in the mi­to­chon­dria, the cell's pow­er­house, as well as clean up senes­cent cells that ac­cu­mu­late as the body grows old­er. And Bai­ley ex­pects he'll be work­ing some Bio­haven-like deals to de­vel­op an ad­vanced pipeline at a rapid pace.
The prin­ci­pals chipped in the seed mil­lions for the com­pa­ny and in­vest­ed in the JV with Zha­voronkov. Bai­ley says you can ex­pect to see $20 mil­lion to $50 mil­lion more from a friends-and-fam­i­ly raise be­fore the end of the year. And it's ex­pect­ed to grow from there.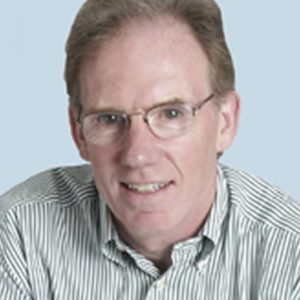 De­clan Doogan
Doogan plans to re­cruit var­i­ous team lead­ers, in­di­vid­u­als who will be in charge of spe­cif­ic projects with 10 or few­er peo­ple on the crew. Like any biotech, he notes, they plan to re­ly on a se­mi-vir­tu­al struc­ture, with a ma­jor amount of out­sourc­ing in place of staff.
The biotech won't just be a biotech, says Doogan. It will cov­er "mul­ti­ple do­mains: di­ag­nos­tics, con­sumer, con­ven­tion­al drug de­vel­op­ment — broad ideas to en­gage the con­sumer."
The key, he says, is fo­cus­ing on not just a longer life, but a bet­ter one.
"Not just longer, but bet­ter longer," is the way Doogan puts it. "Healthy ag­ing is the ob­jec­tive here."
That leaves a lot of room.
"There are 52 ways to drop blood pres­sure, but we've done noth­ing for os­teoarthri­tis," says Doogan by way of ex­am­ple.
"We have to be re­al­ly clever," says Bai­ley. Drugs like No­var­tis' mTOR in­hibitor everolimus, which con­trols cell growth and pro­lif­er­a­tion, can be a mod­el. Os­teoarthri­tis, a dis­ease as­so­ci­at­ed with ag­ing, can be the kind of dis­ease fo­cus that can dri­ve ear­ly work.
It's ear­ly days yet for an­ti-ag­ing drug re­search. A few stal­warts like Bob Nelsen at Arch have backed the first few star­tups in the field. But Mel­lon and his col­leagues say now's the time.
The longevi­ty in­dus­try, Mel­lon said re­cent­ly, is des­tined to grow "in­to the world's largest in­dus­try."
And he wants in.