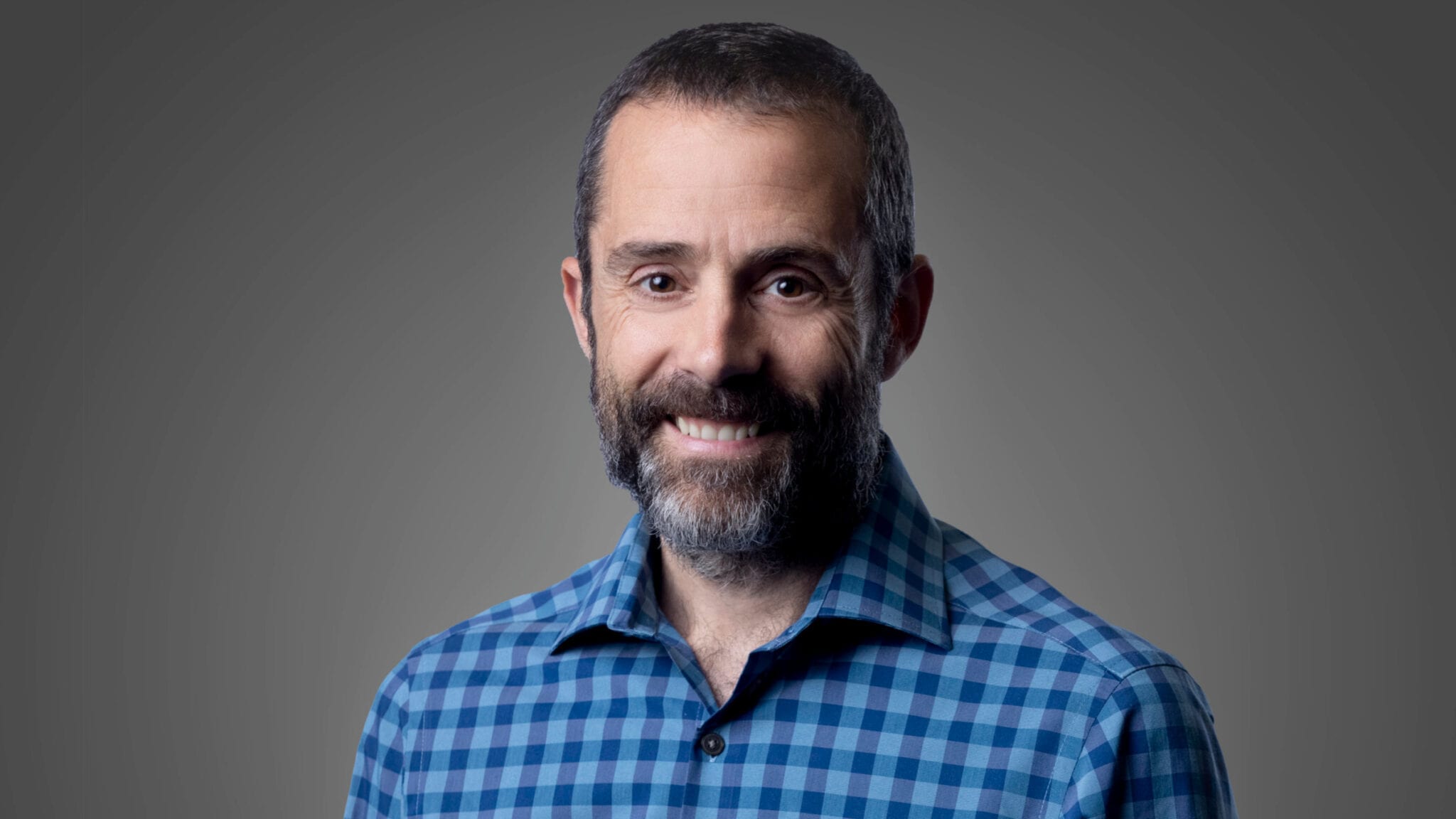 Bernat Olle, Vedanta Biosciences CEO (Vedanta)
Build­ing off Pfiz­er in­vest­ment, mi­cro­bio­me-fo­cused Vedan­ta ex­pands new fundraise to launch 2 stud­ies
A lit­tle more than six months af­ter win­ning an en­dorse­ment from Pfiz­er for its IBD mi­cro­bio­me pro­gram, Vedan­ta Bio­sciences is ready to step on the gas.
Vedan­ta wrapped up a $68 mil­lion Se­ries D raise Wednes­day morn­ing, which in­clud­ed the $25 mil­lion eq­ui­ty in­vest­ment Pfiz­er plunked down back in Jan­u­ary. With the biotech con­tent with its ear­ly-stage re­sults and man­u­fac­tur­ing ca­pa­bil­i­ties, Vedan­ta is get­ting ready to po­ten­tial­ly launch mul­ti­ple mid- to late-stage stud­ies and need­ed the ex­tra cash, CEO Bernat Olle tells End­points News.
"With the last fi­nanc­ing, we al­ready start­ed to delve in­to our first pa­tient stud­ies, in­clud­ing our lead pro­gram in­to Clostrid­ioides dif­fi­cile in­fec­tion, which is in Phase II," Olle said. "Now that we're look­ing at the end of that study, in an­tic­i­pa­tion of the re­sults we're start­ing to pre­pare for the late-stage study."
The Phase II study is ex­pect­ed to read out da­ta by the end of Sep­tem­ber, and Vedan­ta plans to have its Phase III man­u­fac­tur­ing fa­cil­i­ty up and run­ning at the end of 2021. Should every­thing pro­ceed ac­cord­ing to plan, the Phase III tri­al will be­gin in mid-2022.
On top of this lead can­di­date, known as VE303, Vedan­ta is an­tic­i­pat­ing ad­vanc­ing a sec­ond pro­gram for IBD with Wednes­day's funds. That's Pfiz­er's fo­cus, and the biotech ex­pects to launch the Phase II study for the can­di­date, known as VE202, in the sec­ond half of this year.
Vedan­ta is aim­ing to shake up the field of mi­cro­bio­me treat­ments, which thus far has typ­i­cal­ly seen com­pa­nies de­vel­op ther­a­peu­tics based on fe­cal trans­plants to re­store bal­ance of healthy mi­crobes in the gut. The Cam­bridge, MA-based biotech is tak­ing a dif­fer­ent ap­proach, how­ev­er, uti­liz­ing clon­al cell banks to make their ex­per­i­men­tal drugs rather than re­ly on donor sam­ples.
It's a method Olle says is sim­i­lar to how the biotech in­dus­try evolved over the years from mak­ing drugs based on plas­ma do­na­tions to fo­cus­ing more on mon­o­clon­al an­ti­bod­ies. The old ap­proach be­came a par­tic­u­lar thorn in biotech's side sev­er­al decades ago, Olle said, when the rise of HIV and he­pati­tis C — which could be passed through trans­fu­sions — made the treat­ments high­ly risky.
Look­ing out at the rest of the mi­cro­bio­me field, Olle thinks sim­i­lar is­sues are pop­ping up again. Vedan­ta hopes to elim­i­nate the vari­abil­i­ty seen among donor sam­ples and de­vel­op­ing ther­a­pies that are all the same.
With their cell banks, Vedan­ta can "cre­ate a cell line, store it in a freez­er and es­sen­tial­ly have un­lim­it­ed sup­ply in the fu­ture," Olle said. "We can go back to the freez­er stock and start the fer­men­ta­tion process where every cap­sule has the ex­act same com­po­si­tion every time, in con­trast to those based on trans­plants."
In­vestors large­ly fled the mi­cro­bio­me treat­ment space af­ter a key late-stage flop in 2016 from Seres Ther­a­peu­tics sent VCs run­ning. But cash has slow­ly start­ed to trick­le back in as new suc­cess­es emerge. In May 2020, Re­bi­otix pre­sent­ed pos­i­tive da­ta from a place­bo-con­trolled study for its own C. diff trans­plant ther­a­py, and ear­li­er this month, af­ter Seres found promis­ing re­sults with a new tack, Nestlé dropped $525 mil­lion to fund de­vel­op­ment for their lead mi­cro­bio­me treat­ment.
The round al­so marks an­oth­er win this week for PureTech, which found­ed Vedan­ta in 2010. On Mon­day, the PureTech-backed en­ti­ty Gele­sis, de­vel­op­ing a weight man­age­ment cap­sule that makes pa­tients feel fuller, shuf­fled to Nas­daq through a SPAC merg­er.
Wednes­day's fi­nanc­ing was led by af­fil­i­ates of Mag­ne­tar Cap­i­tal. Oth­er par­tic­i­pants in­clud­ed new and ear­li­er in­vestors such as Veri­tion Fund Man­age­ment, Fo­s­un Health Cap­i­tal, co-founder PureTech Health, Rock Springs Cap­i­tal, Skyviews Life Sci­ence, JSR Cor­po­ra­tion, Sym­Bio­sis LLC, Shumway Cap­i­tal and Health for Life Cap­i­tal, among oth­ers.