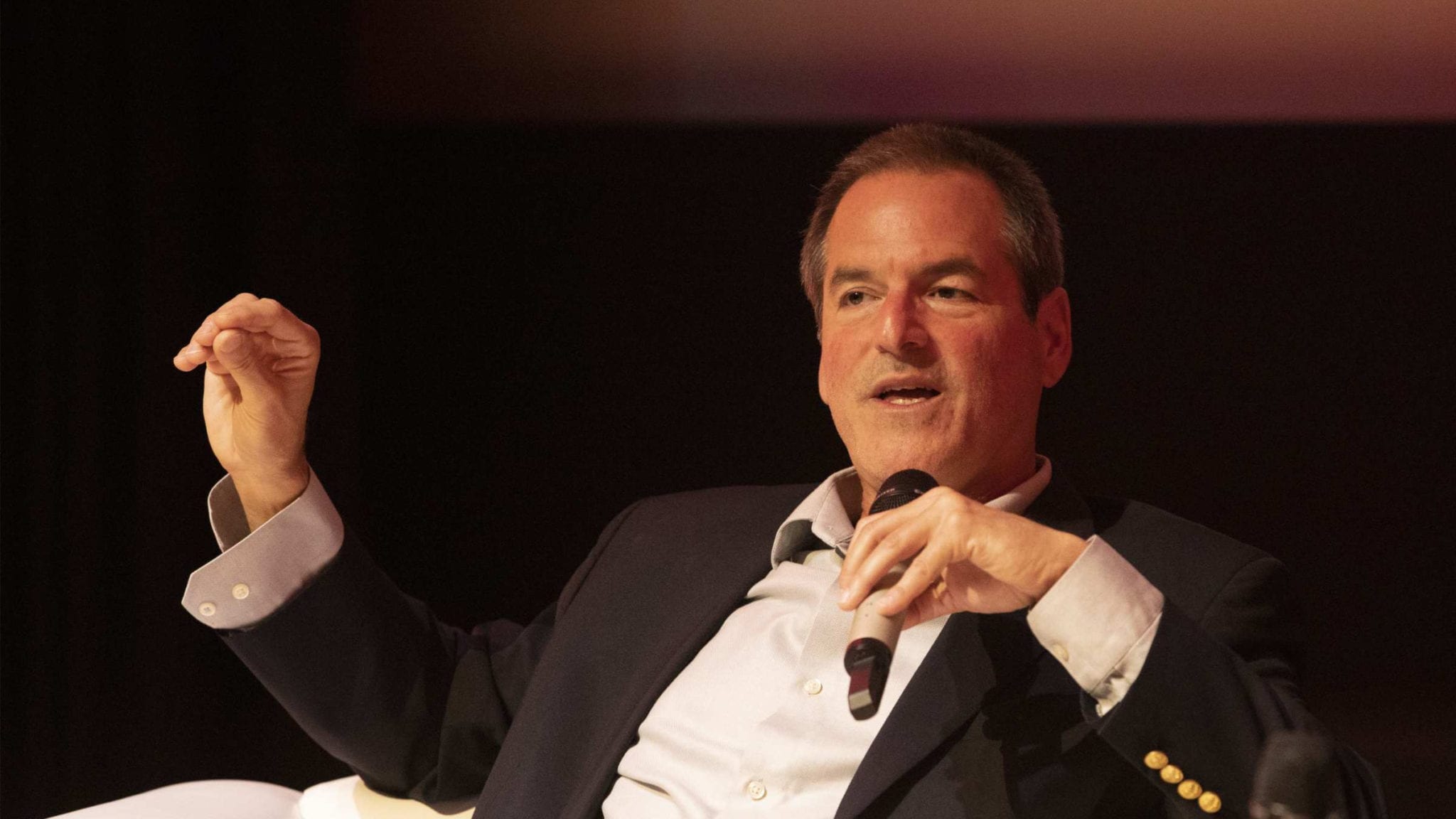 Hal Barron, GSK R&D chief
Build­ing up its AI op­er­a­tions, GSK opens a $13M Lon­don hub with plans to woo tal­ent now trekking to Sil­i­con Val­ley
Con­tin­u­ing its ef­forts to ramp up glob­al AI op­er­a­tions, Glax­o­SmithK­line has opened a £10 mil­lion ($13 mil­lion-plus) re­search base in Kings Cross, Lon­don.
The AI hotspot is al­ready home to Google's Deep­Mind, and the Fran­cis Crick and Alan Tur­ing re­search in­sti­tutes. GSK said it hopes to "tap in­to the huge Lon­don tech tal­ent pool" and at­tract can­di­dates who might oth­er­wise head to Sil­i­con Val­ley.
"It's a vi­brant ecosys­tem that has every­thing from out­stand­ing med­i­cine as well as al­so be­ing a big tech cor­ri­dor. Deep­Mind is there. Google is there. It's near the Crick In­sti­tute, and of course mod­ern com­put­ing was born, ba­si­cal­ly, with Alan Tur­ing and the Tur­ing In­sti­tute," GSK R&D pres­i­dent Hal Bar­ron said at a Lon­don Tech Week fire­side chat. "So we are quite con­vinced that both the tal­ent and the ecosys­tem will en­able us to build a very vi­brant hub in Lon­don, get­ting the top tal­ent, the best thinkers and peo­ple to be able to in­ter­act with us in GSK to take tech­nol­o­gy and help us turn it in­to med­i­cines."
The com­pa­ny be­lieves AI has the pow­er to vast­ly im­prove its drug dis­cov­ery process. It claims that ge­net­i­cal­ly val­i­dat­ed drugs are twice as like­ly to be suc­cess­ful. And GSK has lots of ge­net­ic da­ta to work with. The new work­space, lo­cat­ed in the Stan­ley Build­ing, has al­ready lured in 30 sci­en­tists, 10 of whom are in the com­pa­ny's AI fel­low pro­gram.
In fact, many biotechs are now turn­ing to AI, which they be­lieve can speed up suc­cess­ful de­vel­op­ment by an­a­lyz­ing hun­dreds of genes at once or rapid­ly screen­ing bil­lions of mol­e­cules.
"GSK is fo­cused on find­ing bet­ter med­i­cines and vac­cines — not just bet­ter prod­ucts, but find­ing them in bet­ter ways, so we are us­ing func­tion­al ge­nomics, hu­man ge­net­ics and ar­ti­fi­cial in­tel­li­gence and ma­chine learn­ing," the com­pa­ny said in a state­ment.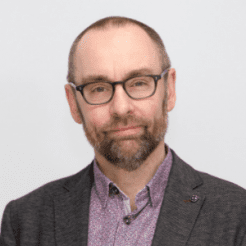 Tony Wood
It al­so has AI re­searchers based in San Fran­cis­co and Boston, and aims to reach 100 AI-fo­cused em­ploy­ees by mid-2021. "Our goal is to have the best and bright­est peo­ple in the world to join us," Bar­ron said.
"In AI, we are scour­ing the plan­et for the best peo­ple. These folks are very rare to find. Com­pe­ti­tion is high and there aren't a large num­ber of them," Tony Wood, GSK's SVP of med­i­c­i­nal sci­ence and tech­nol­o­gy, told The Guardian in De­cem­ber.
The new Lon­don hub has the ca­pac­i­ty for 60 to 80 staff mem­bers. Now all that's left to do is fill it.