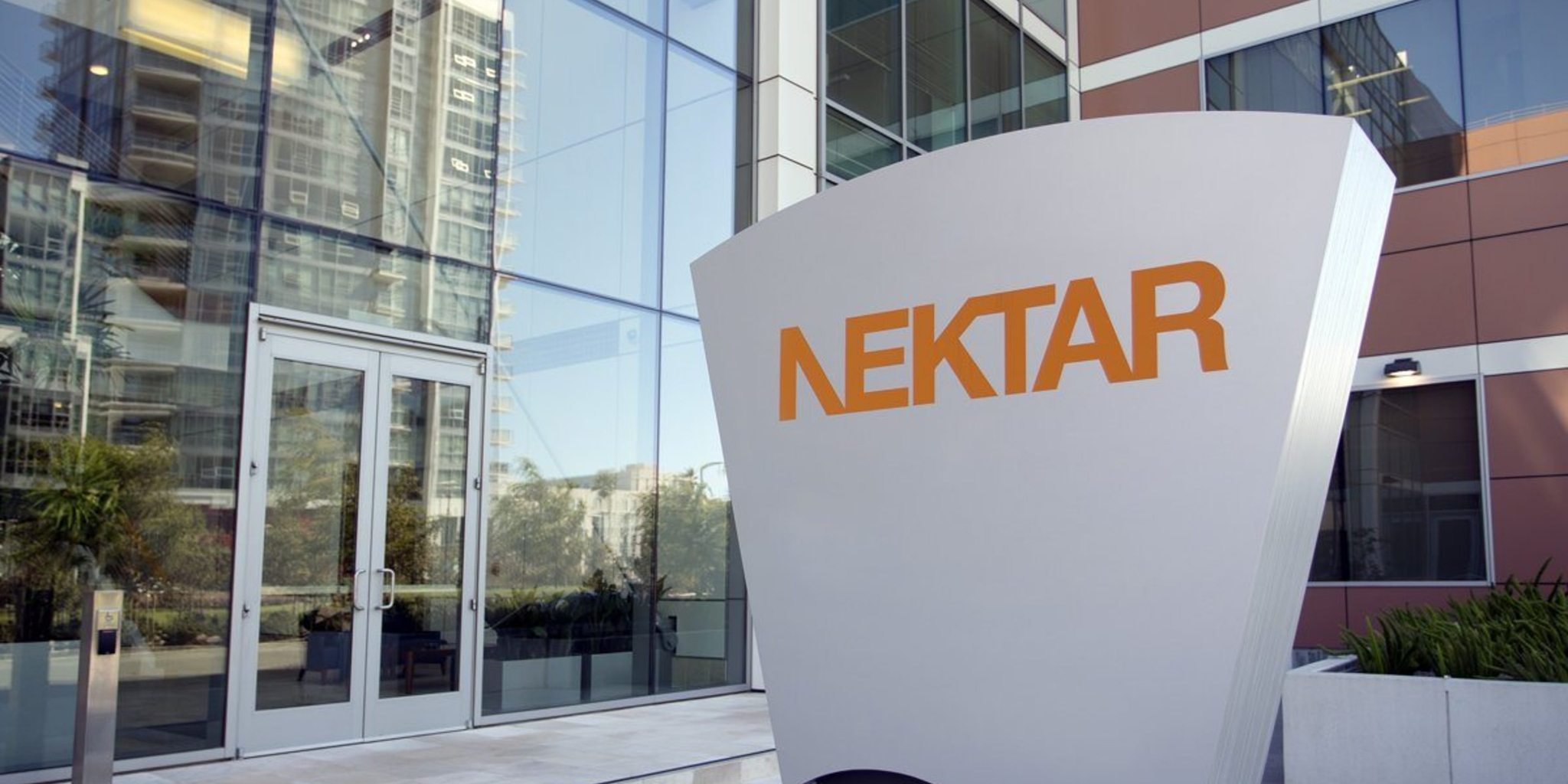 Buy­out buzz hits fever pitch on re­port that Nek­tar is 'ex­plor­ing op­tions'
The buzz about a pos­si­ble ac­qui­si­tion of Nek­tar Ther­a­peu­tics $NK­TR has been in­tense over the last few weeks, es­pe­cial­ly as new M&A deals have be­gun to pour through. So maybe it's not a huge sur­prise to hear that Bloomberg is re­port­ing Fri­day af­ter­noon that the biotech is ex­plor­ing its op­tions, and per­haps a sale.
Nek­tar spot­light­ed NK­TR-214 at SITC last fall, rais­ing in­ter­est for a ther­a­py that hopes to make waves in I/O.
The drug is an IL-2 im­muno-on­col­o­gy ther­a­py — built from the ground up by the biotech — which is de­signed to bind to the CD122 re­cep­tor on the sur­face of CD-8 and CD-4 pos­i­tive im­mune cells to whip up an at­tack on var­i­ous can­cers. Nek­tar struck a 50/50 deal with Bris­tol-My­ers Squibb $BMY to use their drug in com­bi­na­tion with Op­di­vo (nivolum­ab), match­ing a ther­a­py aimed at dri­ving an im­mune re­sponse with a pop­u­lar check­point block­buster that helps take the brakes off the as­sault.
There's al­so a late-stage pro­gram un­der­way for a pain drug called NK­TR-181.
It hasn't all been a bed of ros­es for Nek­tar over the past year. The biotech at­tempt­ed to win an ac­cel­er­at­ed Eu­ro­pean OK for its can­cer drug Onzeald (NK­TR-102), but ran straight in­to a reg­u­la­to­ry brick wall. The CHMP vot­ed thumbs down on Onzeald, which was al­so bad news for Dai­ichi Sankyo, which bet $20 mil­lion up­front on a re­gion­al li­cens­ing pact for the drug. Dai­ichi re­cent­ly sig­naled that it want­ed to bail on the deal.
We've seen a string of biotech buy­outs in the weeks fol­low­ing JP Mor­gan, as com­pa­nies make ad­just­ments to their plans based on the long await­ed tax re­form bill. And more are ex­pect­ed.