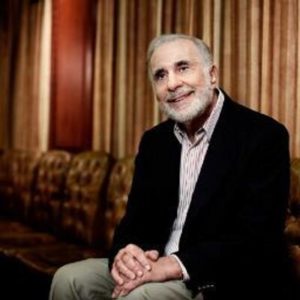 Carl Icahn, the aging activist who's prodded a series of high-profile biopharma companies into the arms of eager buyers, has taken a stake in the highly stressed Bristol-Myers Squibb, building speculation that the troubled giant could be in line for a buyout — as improbable as that may sound to many.
Bristol-Myers started the day by announcing that it added three new directors and struck a $2 billion stock buyback deal in a pact with Jana Partners, another activist which has been spurring Bristol-Myers to take action to get out of the rut it's found itself in.
Once the darling of the checkpoint community, Merck last year leapfrogged Bristol-Myers on non-small cell lung cancer with a series of clinical advances that still astonishes some longtime observers of the field. Just days ago you could begin to hear the scuttlebutt about takeout rumors, as the company's stock languished in the wake of its setbacks.
Today, though, Bristol-Myers stock $BMY continued a surge in after-market trading after the Wall Street Journal posted the news of Icahn's arrival.
The rumor mill, kicked off by Street Insider, has identified three possible suitors for Bristol-Myers. Pfizer, which has been the only Big Pharma player to demonstrate an appetite for megamergers, leads the list. Then there's Roche, where the CEO has repeatedly sworn off these kinds of tie ups. And there's Novartis, which is big enough to take on a buyout like this, but also has steered clear of these kinds of deals.
Can Icahn bring one or more of them to the table?
Once a widely respected/feared player in biopharma, Icahn and his team pushed Biogen to overhaul its executive suite, bringing in George Scangos as the company made Tecfidera its flagship therapy after initially calling for a sale of the company. He helped steer ImClone to a $6.5 billion deal with Eli Lilly while pushing Amylin back into Bristol-Myers' arms in 2012.
Now 81, Icahn still packs plenty of clout when it comes to generating fresh speculation about a deal. Bristol-Myers, though, has a market cap of $91 billion, making it a target that only a handful of companies could pull off. That won't stop the speculation, though, as the Bristol moves to the center of the M&A scene now that Icahn has entered, stage left.
---
The best place to read
Endpoints News

? In your inbox.

Comprehensive daily news report for those who discover, develop, and market drugs. Join 44,800+ biopharma pros who read Endpoints News by email every day.

Free Subscription
---
---
---