Buy­out buzz swells for the gi­ant Bris­tol-My­ers af­ter Carl Ic­ahn makes an en­trance, stage left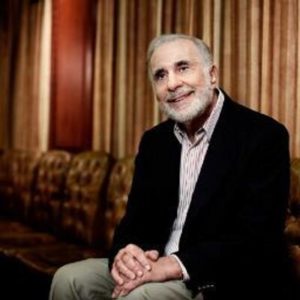 Carl Ic­ahn, the ag­ing ac­tivist who's prod­ded a se­ries of high-pro­file bio­phar­ma com­pa­nies in­to the arms of ea­ger buy­ers, has tak­en a stake in the high­ly stressed Bris­tol-My­ers Squibb, build­ing spec­u­la­tion that the trou­bled gi­ant could be in line for a buy­out — as im­prob­a­ble as that may sound to many.
Bris­tol-My­ers start­ed the day by an­nounc­ing that it added three new di­rec­tors and struck a $2 bil­lion stock buy­back deal in a pact with Jana Part­ners, an­oth­er ac­tivist which has been spurring Bris­tol-My­ers to take ac­tion to get out of the rut it's found it­self in.
Once the dar­ling of the check­point com­mu­ni­ty, Mer­ck last year leapfrogged Bris­tol-My­ers on non-small cell lung can­cer with a se­ries of clin­i­cal ad­vances that still as­ton­ish­es some long­time ob­servers of the field. Just days ago you could be­gin to hear the scut­tle­butt about take­out ru­mors, as the com­pa­ny's stock lan­guished in the wake of its set­backs.
To­day, though, Bris­tol-My­ers stock $BMY con­tin­ued a surge in af­ter-mar­ket trad­ing af­ter the Wall Street Jour­nal post­ed the news of Ic­ahn's ar­rival.
The ru­mor mill, kicked off by Street In­sid­er, has iden­ti­fied three pos­si­ble suit­ors for Bris­tol-My­ers. Pfiz­er, which has been the on­ly Big Phar­ma play­er to demon­strate an ap­petite for megamerg­ers, leads the list. Then there's Roche, where the CEO has re­peat­ed­ly sworn off these kinds of tie ups. And there's No­var­tis, which is big enough to take on a buy­out like this, but al­so has steered clear of these kinds of deals.
Can Ic­ahn bring one or more of them to the ta­ble?
Once a wide­ly re­spect­ed/feared play­er in bio­phar­ma, Ic­ahn and his team pushed Bio­gen to over­haul its ex­ec­u­tive suite, bring­ing in George Scan­gos as the com­pa­ny made Tec­fidera its flag­ship ther­a­py af­ter ini­tial­ly call­ing for a sale of the com­pa­ny. He helped steer Im­Clone to a $6.5 bil­lion deal with Eli Lil­ly while push­ing Amylin back in­to Bris­tol-My­ers' arms in 2012.
Now 81, Ic­ahn still packs plen­ty of clout when it comes to gen­er­at­ing fresh spec­u­la­tion about a deal. Bris­tol-My­ers, though, has a mar­ket cap of $91 bil­lion, mak­ing it a tar­get that on­ly a hand­ful of com­pa­nies could pull off. That won't stop the spec­u­la­tion, though, as the Bris­tol moves to the cen­ter of the M&A scene now that Ic­ahn has en­tered, stage left.