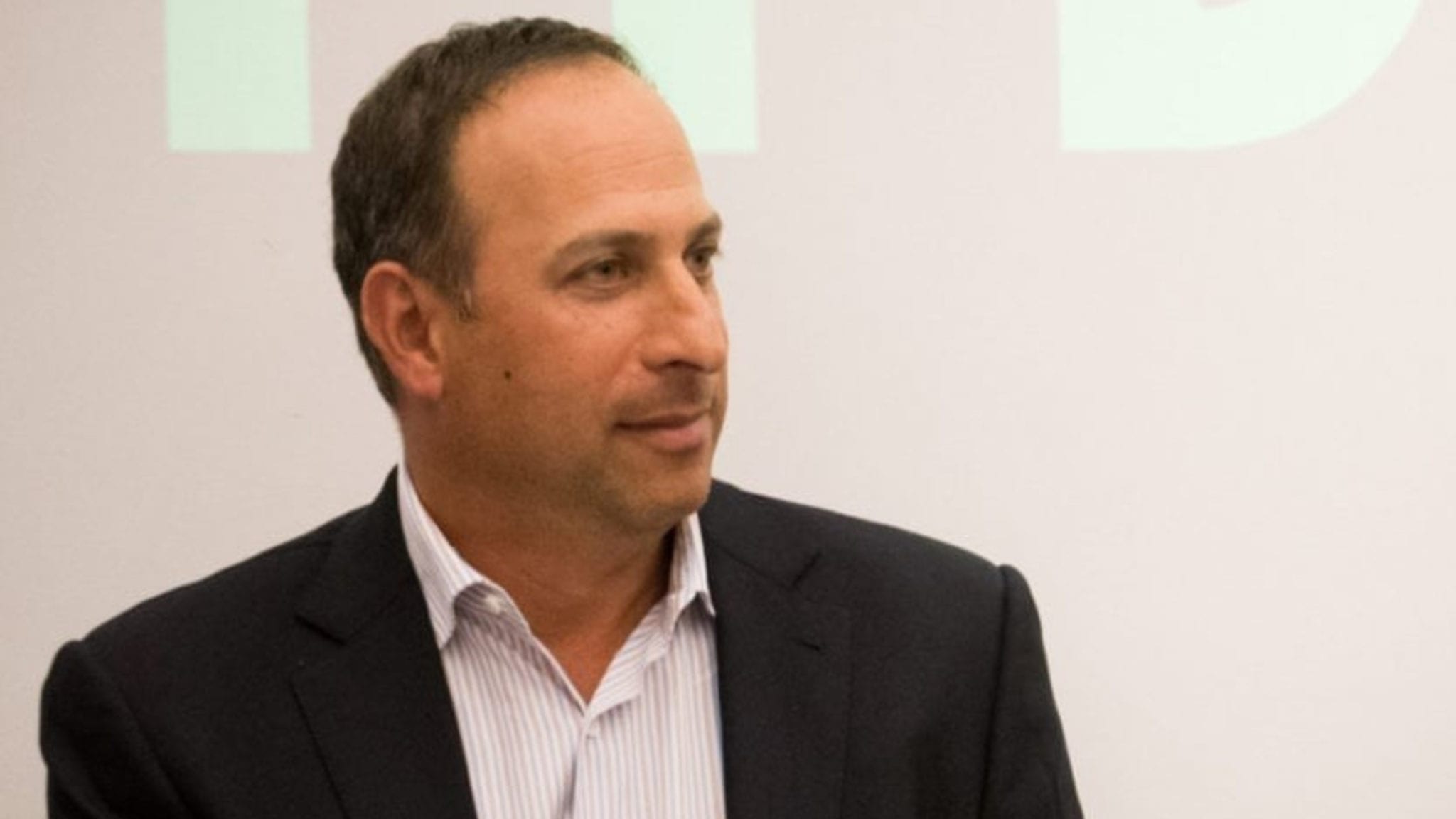 Andrew Hirsch, C4 Therapeutics CEO
C4's An­drew Hirsch blows up IPO to $182M, while on­colyt­ic virus up­start nabs $87M of­fer­ing
On Fri­day, Mass­a­chu­setts-based biotechs C4 Ther­a­peu­tics and On­corus be­came the lat­est to jump on­to Nas­daq.
Less than a month af­ter be­ing tapped as C4 Ther­a­peu­tics' new CEO, Bind and Agios vet An­drew Hirsch is march­ing the biotech to Wall Street with an up­sized IPO.
C4, which ini­tial­ly filed for $100 mil­lion, priced 9.6 mil­lion shares at $19 mil­lion apiece, net­ting $182.4 mil­lion. The pro­ceeds will be used to push the com­pa­ny's first pro­tein degra­da­tion can­di­dates in­to the clin­ic, ac­cord­ing to an S-1/A fil­ing.
C4 is work­ing on small mol­e­cule pro­tein de­graders that se­lec­tive­ly de­stroy dis­ease-caus­ing pro­teins, in­clud­ing some that it calls "un­drug­gable." The Wa­ter­town, MA-based pre­clin­i­cal com­pa­ny has burned through $140 mil­lion. It's eye­ing a clin­i­cal de­but for its can­di­date CFT7455 — which tar­gets IKZF1/3 in mul­ti­ple myelo­ma (MM), pe­riph­er­al T-cell lym­phoma and man­tle cell lym­phoma pa­tients — in the first half of 2021.
"We ex­pect to sub­mit an in­ves­ti­ga­tion­al new drug ap­pli­ca­tion, or IND, for this prod­uct can­di­date to the U.S. Food and Drug Ad­min­is­tra­tion, or the FDA, in the fourth quar­ter of 2020 and be­gin a first-in-hu­man Phase 1/2 clin­i­cal tri­al for this prod­uct in the first half of 2021," the S-1/A states.
The com­pa­ny said it be­lieves the can­di­date "could even­tu­al­ly re­place ther­a­pies based in the class of mol­e­cules known as IMiDs as the as the stan­dard of care in mul­ti­ple in­di­ca­tions, in­clud­ing MM."
C4's sec­ond pre­clin­i­cal can­di­date, CFT8634 for syn­ovial sar­co­ma and SMAR­CB1-delet­ed sol­id tu­mors, is ex­pect­ed to en­ter a Phase I/II tri­al by the end of next year. Its BRAF V600E and RET pro­grams, which are still in dis­cov­ery, could be "in the clin­ic by the end of 2022," ac­cord­ing to the fil­ing.
Hirsch has an op­tion on 3.5% of the com­pa­ny's stock with "an ex­er­cise price per share equal to the pub­lic of­fer­ing price in the IPO." That's on top of a $560,000 base salary and bonus plan. He hails from Agios, where he served as CFO for 4 years. And be­fore that, he wrapped the Bind bank­rupt­cy.
Back in June, C4 raised $170 mil­lion, in the form of a $150 mil­lion B round and $20 mil­lion in ven­ture debt from Per­cep­tive. Co­bro, which co-led the B round, holds 6.1% of stock af­ter the of­fer­ing. Per­cep­tive has 6.3%.
C4 hit Nas­daq on Fri­day un­der the tick­er $CC­CC.
On­corus priced 5.8 mil­lion shares at $15 apiece, the mid­point of a $14 to $16 range, pulling in $87 mil­lion. The biotech had ini­tial­ly filed for an $86 mil­lion IPO in Sep­tem­ber.
The biotech's lead can­di­date, ON­CR-177, is cur­rent­ly in Phase I de­vel­op­ment for mul­ti­ple sol­id tu­mor can­cers, in­clud­ing squa­mous cell car­ci­no­ma of the head and neck, breast can­cer and melanoma. About $32 mil­lion of IPO pro­ceeds will be used to push the can­di­date, an on­colyt­ic Her­pes Sim­plex Virus (oHSV) vi­ral im­munother­a­py, through Phase I, ac­cord­ing to the com­pa­ny's S-1/A fil­ing.
"We ex­pect to re­port pre­lim­i­nary da­ta from this tri­al in mul­ti­ple da­ta read­outs be­gin­ning in the sec­ond half of 2021 through the sec­ond half of 2022," the fil­ing states.
On­corus land­ed a $79.5 mil­lion Se­ries B led by Cowen and Per­cep­tive Ad­vi­sors last year for its work in the on­colyt­ic virus space. So far, the biotech has spent $96.3 mil­lion.
"Not all on­colyt­ic virus­es are the same and I think the in­vestors that came in­to this round clear­ly saw that we were much dif­fer­ent than oth­ers that are out there," CEO Ted Ash­burn told End­points.
Cowen holds 5.5% of the biotech's shares af­ter the of­fer­ing, ac­cord­ing to the S-1/A. "En­ti­ties af­fil­i­at­ed with MPM Cap­i­tal" have 12.4%.
On­corus will be list­ed un­der the tick­er $ON­CR.
Last week, Nas­daq count­ed $11.3 bil­lion in biotech IPOs this year. A num­ber of fac­tors, in­clud­ing the Covid-19 pan­dem­ic, con­tributed to a "per­fect storm" for an IPO boom, Nas­daq head of health­care list­ings Jor­dan Saxe told End­points News. He es­ti­mat­ed there will be 65-70 biotech IPOs by the end of the year, on the low end.