Can a mag­net­ic cell ther­a­py re­place corneal trans­plan­ta­tion? As eight-year jour­ney leads to the clin­ic, two broth­ers un­veil bold vi­sion
Jeff Gold­berg was get­ting ac­quaint­ed with a brand new way to do corneal trans­plants when an even new­er, even bold­er idea hit him.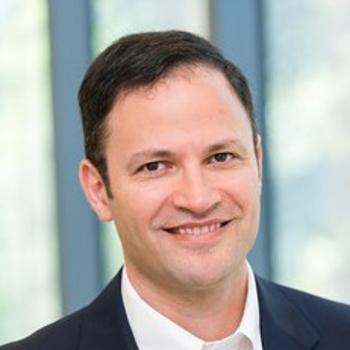 Jeff Gold­berg
It was al­most 10 years ago, and Gold­berg was in his first fac­ul­ty po­si­tion at Bas­com Palmer Eye In­sti­tute at the Uni­ver­si­ty of Mi­a­mi. Sci­en­tists had de­vel­oped a new way to do cornea trans­plants where in­stead of sewing a whole donor cornea — a decades-old prac­tice — they were just en­graft­ing the in­ner lay­er of cells.
"We were kind of work­ing through that surgery, and I had what I would de­scribe as one of my on­ly a-ha mo­ments in re­search," Gold­berg, now the chair of oph­thal­mol­o­gy at Stan­ford's By­ers Eye In­sti­tute, told End­points News.
With the mag­net­ic nanopar­ti­cles that he had been study­ing in his labs, he won­dered, couldn't he make these cells mag­net­ic such that they can be brought to where they need to be af­ter a sim­ple in­jec­tion, skip­ping the com­plex and risky pro­ce­dure al­to­geth­er?
He told his broth­er Roger, a reti­nal spe­cial­ist who was al­so do­ing his train­ing at Bas­com Palmer. The younger Gold­berg was im­me­di­ate­ly in­trigued — enough to launch a biotech spin­off dubbed Em­me­cell to­geth­er. And eight years lat­er, they're ready to pull the cur­tain on it.
The tech, he re­called, had broad po­ten­tial ap­pli­ca­tions and it was es­pe­cial­ly promis­ing for corneal ede­ma, which is of­ten caused by de­gen­er­a­tion in the cornea lead­ing to ex­tra flu­id get­ting caught. Too of­ten, pa­tients must bear with blur­ry vi­sion and painful blis­ters un­til their dis­ease is bad enough to jus­ti­fy a surgery.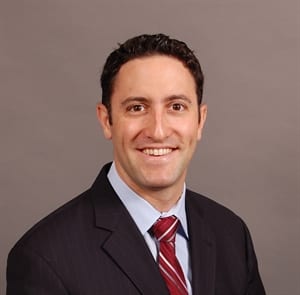 Roger Gold­berg
"It's a dis­ease that has no FDA-ap­proved treat­ment, there is on­ly corneal trans­plan­ta­tion avail­able with more ad­vanced dis­ease, and corneal trans­plan­ta­tion is a ma­jor surgery, it's tech­ni­cal­ly very com­pli­cat­ed, and ac­tu­al­ly on­ly a se­lect group of sub­spe­cial­ist oph­thal­mol­o­gists even per­form these tech­ni­cal chal­leng­ing surg­eries," he said.
Over the years the broth­ers have been work­ing with a group of aca­d­e­m­ic col­lab­o­ra­tors to ad­vance the tech. Noelia Kun­ze­vitzky, a for­mer PhD stu­dent and co-founder, took up the clin­i­cal and reg­u­la­to­ry charge, even­tu­al­ly fol­low­ing Gold­berg from Mi­a­mi to Men­lo Park.
Em­me­cell is now head­ed to the clin­ic, af­ter the FDA green­lights a Phase I tri­al for the lead prod­uct, EO2002.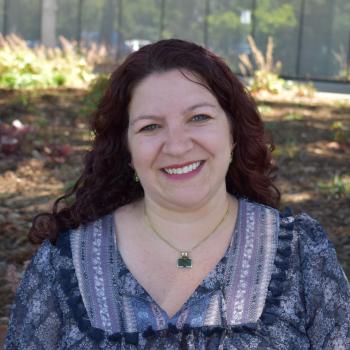 Noelia Kun­ze­vitzky
The cell ther­a­py es­sen­tial­ly com­pris­es three parts: corneal cells, mag­net­ic nanopar­ti­cles tagged to them, and a shield con­tain­ing mag­nets that are small­er than the knuck­le of a pinky but strong enough to erase a cred­it card. Af­ter the cells are in­ject­ed, pa­tients would put the mag­net­ic shield in front of their closed eye­lids for a cou­ple of hours — and the nanopar­ti­cles should go in­to the blood­stream and get ex­cret­ed in urine while the cells stay.
So far, Jeff Gold­berg added, Em­me­cell has been fund­ed by pri­vate eq­ui­ty. The up­com­ing tri­al should con­firm whether the treat­ment is safe for peo­ple and if it can ben­e­fit a broad swath of pa­tients — even mild and mod­er­ate ones who wouldn't have qual­i­fied for a surgery.