Can AI ac­cel­er­ate drug R&D? J&J of­fers up some mol­e­cules to try it on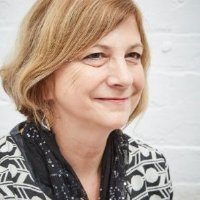 Jack­ie Hunter
Lon­don-based Benev­o­len­tAI be­lieves it has built the kind of ar­ti­fi­cial in­tel­li­gence tech that will al­low it to iden­ti­fy and de­vel­op drugs faster and bet­ter than any group of mere sci­en­tif­ic mor­tals can hope for. And now J&J is hand­ing over some ex­per­i­men­tal mol­e­cules it needs to prove it's right.
The up­start joins a long line scram­bling to ap­ply vast amounts of com­pu­ta­tion­al pow­er to­wards drug de­vel­op­ment. Their goal is to ush­er in the long-await­ed "phar­ma 2.0" and fi­nal­ly bend the ex­pen­sive curve of late-stage tri­al fail­ure. It's un­clear how Benev­o­len­tAI's al­go­rithms are any bet­ter at eval­u­at­ing the po­ten­tial of any small-mol­e­cule than oth­er com­pu­ta­tion­al­ly-tax­ing ap­proach­es de­vel­oped by oth­er groups — and it's all dri­ven by the da­ta. While there's plen­ty of sci­en­tif­ic lit­er­a­ture ripe for min­ing for new in­sight, there's still the mat­ter of ac­tion­able and pro­pri­etary da­ta sit­ting locked away in­side com­pet­i­tive bio­phar­ma servers.
New­ly ap­point­ed CEO Jack­ie Hunter, a GSK vet, will steer Benev­o­len­tAI as it gets a li­cense to some of the J&J's clin­i­cal-stage drug can­di­dates (we don't know which ones) along with the patents they need to con­trol own­er­ship. Now they plan to use what they've de­vel­oped in AI and deep learn­ing to guide de­vel­op­ment and col­lect clin­i­cal da­ta, claim­ing they'll start Phase IIb tri­als in mid-2017.
J&J's Lon­don in­no­va­tion cen­ter, one of four it's es­tab­lished around the globe to help fos­ter plans to soak up new tech­nolo­gies for its own am­bi­tious R&D plans, helped or­ches­trate the deal. Benev­o­len­tAI is based in the 'Knowl­edge Quar­ter' tech clus­ter in Kings Cross.
Hunter had this to say: "The agree­ment adds fur­ther depth to our clin­i­cal and pre-clin­i­cal de­vel­op­ment pipeline and marks a very ex­cit­ing time for the role of ar­ti­fi­cial in­tel­li­gence to ben­e­fit sci­en­tif­ic dis­cov­ery and hu­man­i­ty. The com­pounds come with a wealth of clin­i­cal and bi­o­log­i­cal da­ta that en­ables Benev­o­len­tAI to have fur­ther in­sights in­to the bi­ol­o­gy of dis­eases. Se­cur­ing these nov­el clin­i­cal drug can­di­dates per­fect­ly aligns with our strat­e­gy of de­vel­op­ing first-in-class and best-in-class strat­i­fied med­i­cines to help pa­tients with high un­met needs."