Can B cells break the bound­aries of cell ther­a­py? Long­wood start­up has $52M to prove a new en­gi­neer­ing tech
Back in De­cem­ber 2017, as the cell ther­a­py world was still bask­ing in the vir­tu­al­ly back-to-back ap­provals of two pi­o­neer­ing CAR-Ts, re­searchers at Seat­tle Chil­dren's Re­search In­sti­tute re­port­ed a sci­en­tif­ic first in a dif­fer­ent cor­ner of the field: en­gi­neer B cells to treat dis­ease.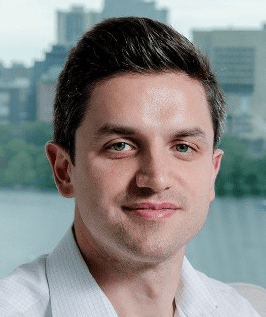 Aleks Radovic-Moreno
The team, led by David Rawl­ings and Richard James, even­tu­al­ly worked with Long­wood Fund to start a biotech around those find­ings. And now At­las Ven­ture and RA Cap­i­tal Man­age­ment are com­ing on board to lead a $52 mil­lion launch round, joined by Al­ta Part­ners, for Be Bio­phar­ma.
"B cells have been such an at­trac­tive cell type," Aleks Radovic-Moreno, an en­tre­pre­neur-in-res­i­dence who co-found­ed the biotech, told End­points News. "It just wasn't their time yet. But now we feel con­fi­dent that it's their time to step in­to the lime­light."
The two clas­sic stum­bling blocks, he added, are fig­ur­ing out how to en­gi­neer them ef­fi­cient­ly and cul­ture them in suf­fi­cient quan­ti­ties.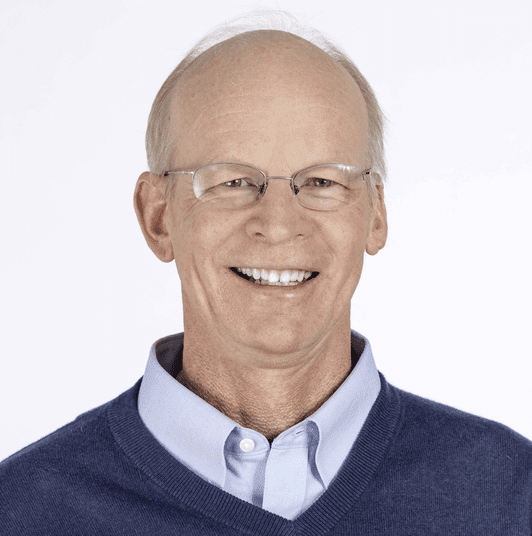 David Rawl­ings
But once Rawl­ings and James cracked the code through ho­mol­o­gy-di­rect­ed re­pair, it opened up po­ten­tial ap­pli­ca­tions be­yond what cur­rent cell ther­a­pies can do. While T cells are de­signed to kill cells marked by cer­tain anti­gens, B cells' unique func­tion is that they make "un­be­liev­able quan­ti­ties of pro­teins" — from an­ti­bod­ies to im­mune mod­u­lat­ing fac­tors.
You can al­so pro­gram a B cell to go to a spe­cif­ic tis­sue, with­out the need for con­di­tion­ing or lym­phode­ple­tion, while re­tain­ing an op­tion to titrate and re­dose if you don't get it right the first time.
"If you think about what dis­ease you want where you want a pro­tein to be se­cret­ed in a tar­get­ed fash­ion, that's ac­tu­al­ly a re­al­ly big list," Radovic-Moreno said, list­ing can­cer, au­toim­mune dis­eases, mono­genic dis­or­ders and in­fec­tious dis­eases as ar­eas be­ing ex­plored.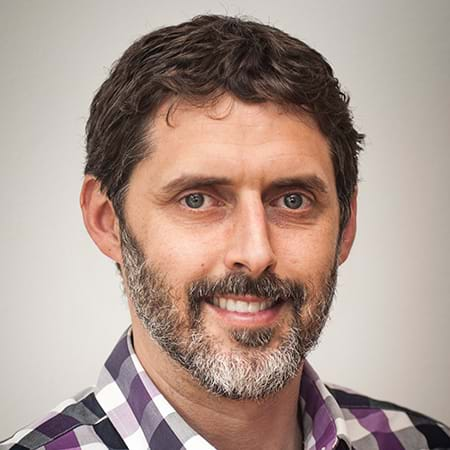 Richard James
In a pre­vi­ous in­ter­view, James al­so gave he­mo­phil­ia B as an ex­am­ple of a pro­tein de­fi­cien­cy dis­ease where a B cell ther­a­py can po­ten­tial­ly cure pa­tients.
Be Bio ben­e­fits from the trail that hun­dreds of T cell ther­a­py play­ers have now trav­eled, step­ping in­to a world where lo­gis­tics, ge­net­ic mod­i­fi­ca­tion and cell pu­rifi­ca­tion tools are read­i­ly avail­able. But its core area of ex­per­tise — map­ping out the bi­ol­o­gy of B cells and ma­nip­u­lat­ing them — re­mains one that's on­ly hous­ing aca­d­e­m­ic groups so far.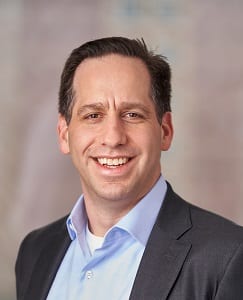 David Stein­berg
Cur­rent­ly man­aged by an in­ter­im team con­sist­ing of Radovic-Moreno as pres­i­dent and David Stein­berg as CEO, the team is grow­ing every week at the Alexan­dria Launch­Labs in Kendall Square. In ad­di­tion to the sci­en­tif­ic founders, it's al­so guid­ed by an il­lus­tri­ous sci­en­tif­ic ad­vi­so­ry board, con­sist­ing of Frances Eun-Hyung Lee, an asth­ma ex­pert at Emory, as well as Har­vard's Shiv Pil­lai and UCSF's Ja­son Cys­ter, who bring years of ex­pe­ri­ence study­ing B cells.
He may not be ready to dis­cuss con­crete drug tar­gets or time­lines yet, but for Radovic-Moreno, who played a lead­ing role in get­ting Sid­dhartha Mukher­jee's en­gi­neered hematopoi­et­ic stem cells off the ground at Vor Bio, it's all rem­i­nis­cent of the ear­ly days of T cell work.
"I wouldn't be sur­prised if we see a sim­i­lar tra­jec­to­ry 5 years from to­day," he said. "I don't think there will be hun­dreds of B cell com­pa­nies, but I'm gonna bet it's more than one."