Are 'great' tweet­ers born? Or can they be made? A con­ver­sa­tion with Adam Feuer­stein.
Ex­change
---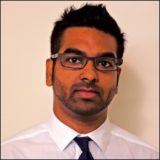 Ar­salan Arif, Pub­lish­er
If you're a drug de­vel­op­ment pro­fes­sion­al with am­bi­tion, you can't af­ford to ig­nore Twit­ter. No mat­ter your opin­ion of Twit­ter as a com­pa­ny, the act of tweet­ing is here to say: short, pub­lic, one-to-many com­mu­ni­ca­tion is nev­er be­ing put back in the bot­tle. I've writ­ten about this is­sue be­fore, of­fer­ing a list of 300 ac­counts known to tweet bio­phar­ma-re­lat­ed news fastest. Main­tain­ing a good list of fol­lowed ac­counts, con­sum­ing your news di­rect­ly from the source, ex­pos­ing your­self to a di­ver­si­ty of opin­ion out­side your com­fort zone: that's BioTwit­ter 101, the min­i­mum re­la­tion­ship a drug de­vel­op­er ought to have with so­cial me­dia. There's no ex­cuse to dis­miss all so­cial me­dia with a wide brush of this doesn't ap­ply to me. You don't have to tweet to be good at Twit­ter.
But be­ing great at Twit­ter is an en­tire­ly dif­fer­ent mat­ter. To be great, you need to par­tic­i­pate.
Be­ing great at Twit­ter yields ex­po­nen­tial­ly more ben­e­fits. You be­gin reap­ing net­work ef­fects once like-mind­ed pro­fes­sion­als in­ter­act with you reg­u­lar­ly. With no gate­keep­ers, the play­ing field of ideas is fair­er and se­nior­i­ty mat­ters less. Your Twit­ter starts show­ing up in the first page of your Google re­sults—is there a bet­ter rep­re­sen­ta­tion of your per­son­al brand than your own words?
Be­ing great at Twit­ter means shar­ing your ideas, and maybe even some of your per­son­al­i­ty. And it's that last part that caus­es for anx­i­ety for some, in­clud­ing my­self. What if I don't get enough likes? What if I say some­thing stu­pid? Or worse: what if what I say isn't good enough?
What if you're an am­bi­tious per­son who wants every ben­e­fit Twit­ter can af­ford a pro­fes­sion­al, but filled with anx­i­ety?
Can good "tweet­ers" be born?
This ques­tion weighed heav­i­ly on my mind back in Ju­ly 2015. It both­ered me. Years of man­ag­ing jour­nal­ists, straight out of col­lege to ones with 30+ years ex­pe­ri­ence, on­ly deep­ened my con­vic­tion that peo­ple who are great at Twit­ter are born that way. And I wasn't born that way. So I went look­ing for an­swers: can peo­ple learn to be great?
Adam Feuer­stein Se­nior Colum­nist, TheStreet
I asked the one per­son in biotech who is feared, loved, vi­cious­ly trolled, but above all else, fol­lowed and re­spect­ed: Adam Feuer­stein.
What fol­lows is a light­ly edit­ed con­ver­sa­tion we had about a year ago. End­points was just an ex­per­i­ment back then for 200 of my clos­est in­dus­try con­tacts. I had lots of ideas to test and re­fine, and our chat con­tin­ued in­to oth­er top­ics like his dai­ly me­dia di­et and the role of read­ers in busi­ness jour­nal­ism. It's a re­veal­ing look in­to the work of one of our in­dus­try's es­sen­tial voic­es.
---
Twit­ter in­flu­en­tials
Ar­salan: Who in­flu­ences you on Twit­ter? And what kind of cre­den­tials does some­one need be­fore you con­sid­er them wor­thy of fol­low­ing?
Adam: I hes­i­tate to sin­gle out in­di­vid­u­als who in­flu­ence me, or to say some­one's bet­ter on Twit­ter than oth­ers. I tend to fol­low peo­ple on Twit­ter for a rea­son, and I would en­cour­age peo­ple to take a look at the list. Most have valu­able in­sights in­to the news of the day, or are re­al­ly fast with tweet­ing it. I don't find a lot of val­ue in fol­low­ing some­body who's go­ing to tweet every three months, wait­ing for some nugget.
Ar­salan: What about peo­ple like Richard Pops, CEO of Alk­er­mes? In per­son he's in­cred­i­bly smart and help­ful but on Twit­ter, it's plat­i­tudes. Yet he makes every sin­gle "peo­ple you must fol­low in biotech" lists. I find that un­help­ful to folks in bio­phar­ma who just want to use Twit­ter as a pri­ma­ry news scan.
Adam: Rich gets on those lists be­cause he may have been the first biotech CEO to get on Twit­ter. And at first he was pret­ty ac­tive. But hey, he's the CEO of a pub­licly trad­ed com­pa­ny. Com­pli­ance rules and lawyers means he can't free wheel on Twit­ter, ver­sus some­one like me who ba­si­cal­ly has no fil­ter and will say any­thing that he wants. Of­ten to my own detri­ment, but I will do it any­way, right? Al­so with Rich, when they did their big merg­er with Elan, his Twit­ter ac­tiv­i­ty fell off. It's dif­fi­cult be­cause I think so­cial me­dia has moved way ahead of where Wall St. is in terms of com­pli­ance is­sues. You al­ways hear about com­pa­nies and in­vestors com­plain­ing of hand­cuffs on Twit­ter.
But back to the core of your ques­tion is: yes, I fol­low Richard Pops. Do I look to him as an "in­flu­encer" or some­one that I ab­solute­ly need to know what he's say­ing on Twit­ter? Prob­a­bly not. Ver­sus some­one — let's just use [$CN­CR ETF chief] Brad Lon­car as an ex­am­ple — I def­i­nite­ly fol­low him, he's got in­ter­est­ing points of view and I want to know what he's think­ing about cer­tain things. And he's very ac­tive, with dai­ly pres­ence, which is a good thing to me. Some­one else who doesn't care about day-in-day-out stuff may not find that as in­ter­est­ing or nec­es­sary. So I think it re­al­ly is a sort of a per­son­al is­sue like in terms of what you're try­ing to get out of Twit­ter.
Dai­ly me­dia di­et
Ar­salan: What's your dai­ly me­dia di­et like? What's a must-read for you?
Adam: Here's how I start my day… like most peo­ple I go to sleep and my iPhone is nev­er more than an arms length away. I usu­al­ly get up at 5am, reach for my phone bleary eyed, and the first thing that I do on my phone is go to Twit­ter and check out a pri­vate list that I call Radar. It's made up of about a dozen peo­ple who I know that if some­thing was hap­pen­ing, they've al­ready tweet­ed it. I may have to start do­ing some­thing right away work-wise be­cause of that news. So that's the first thing. Then I'll check any men­tions of me, move on to my email. That's the first me­dia meal of the day, if you wan't to talk about it as a di­et.
Then I'm prob­a­bly just like every­body else. I scan the wires. What's Dow Jones say­ing? Reuters, Bloomberg? Any­thing in the New York Times? How about the WSJ? I try to read every­thing. Twit­ter is part of that tool. It's rare to see a rel­e­vant biotech sto­ry that hasn't been on Twit­ter.
Be­ing a nat­ur­al on Twit­ter
Ar­salan: I think you're a nat­ur­al at Twit­ter. In your opin­ion, are good tweet­ers born or can they be made?
Adam: Well, in terms of be­ing a nat­ur­al, the way I think about Twit­ter is there's dif­fer­ent ways that you can use it. I view it as a way to com­mu­ni­cate with peo­ple. Even be­fore I got on Twit­ter, one of the most pop­u­lar and reg­u­lar things I do is my Fri­day mail­bag col­umn. I take a bunch of ques­tions that I get from read­ers and I an­swer them. The idea is: "Hey, you have these peo­ple out there that they want to in­ter­act with you, they have ques­tions for you, so an­swer them and be good to your read­ers." Twit­ter is just an­oth­er way of do­ing that.
Plus, you have to be kind of a hu­man be­ing right? So you want to joke around, pass along links to fun­ny things, tell bad jokes, post pic­tures of your dog ….
Ar­salan: (in­ter­rupts) …. yeah, but you're a nat­ur­al at that stuff. Most aren't.
Adam: …. well, I'm a fair­ly out­go­ing per­son so that works well on Twit­ter. If you can project that on Twit­ter, use that as an ex­ten­sion of your per­son­al­i­ty, then it works. If you're in­tense­ly shy, in­tro­vert­ed, who doesn't like to share any­thing, maybe Twit­ter's not for you? It does work well for peo­ple like me who are nat­ur­al sort of gos­sips. I mean, that's what jour­nal­ists are at the end of the day, right? We like to find and ver­i­fy stuff, and then tell peo­ple about it. That's what jour­nal­ism is. That's what I try to do and it res­onates with enough peo­ple. For me it works.
Role of read­ers
Ar­salan: That's a great point, not on­ly is Twit­ter is a nat­ur­al tool in your re­port­ing ar­se­nal, it's an ex­ten­sion of your per­son­al­i­ty. It was pret­ty in­ter­est­ing how you said it. No doubt I know writ­ers who write as if they don't have read­ers or act as if their re­port­ing would be com­prised if they dared con­sid­ered what a read­er had to say.
Adam: The days of not ac­knowl­edg­ing your read­er­ship are over. There are so many dif­fer­ent ways that peo­ple can reach out to you. I've been a jour­nal­ist for 25 years and I'm sort of a di­nosaur in some ways. [Ed­i­tors note: Adam Feuer­stein in­ter­views Lar­ry Page about a new start­up named Google.]
I re­mem­ber how you used to write a sto­ry and it would go in the news­pa­per (chuck­les). And you had no idea who read your sto­ry, you had no idea whether some­body liked it or not. Maybe oc­ca­sion­al­ly you'd get a let­ter in the mail a week lat­er from some­body who read your sto­ry.
If you think about it now, it's re­al­ly weird. Like you're al­most like walled off, right?
Con­trast that with to­day. When I write a sto­ry, I know in re­al time how many peo­ple are read­ing it. I know cu­mu­la­tive­ly how many peo­ple have read my sto­ry. I know how long they spent on my sto­ry. And you get in­stant feed­back on Twit­ter. I get in­stant feed­back by email. I get in­stant feed­back from the com­ments that peo­ple leave un­der the sto­ry. So it's just a to­tal­ly dif­fer­ent world to­day. Part of my job is to write sto­ries that I think are im­por­tant, that I think my read­er­ship wants. Why shouldn't I write sto­ries that I know that read­ers want to read?
Which brings up an­oth­er way I use Twit­ter. If I see a lot of dis­cus­sion on Twit­ter about a cer­tain biotech stock or some­thing that's go­ing on, that's a pret­ty good in­di­ca­tion that if I wrote a sto­ry about that it would have legs.
What if you're not out­go­ing?
Ar­salan: The crux of my ques­tion gets to the fact that if you were on Twit­ter and if you're suc­cess­ful on Twit­ter, it re­al­ly pays or­ders of mag­ni­tude on your ca­reer po­ten­tial. It opens up a whole new av­enues for you. But for the folks who are not so much a nat­ur­al, can you add a lit­tle in­sight? Can they be­come great?
Adam: Look, this isn't very good for Twit­ter as a busi­ness, but if you're the kind of per­son who just re­al­ly doesn't want to in­ter­act and share, you can still find val­ue in Twit­ter just by fol­low­ing peo­ple. Get a lot of in­sight, some new in­for­ma­tion, but maybe you're not con­tribut­ing. There's still val­ue in that. I think I con­tribute a lot to the biotech Twit­ter stream and I get a lot back. I learn things. There's peo­ple out there who are re­al­ly smart, who are on Twit­ter think­ing about things in ways that I didn't think about. They're an­a­lyz­ing this in a way that I didn't think about. I try to in­cor­po­rate that in­to my think­ing. To me that's very valu­able and you don't need to par­tic­i­pate to get that.