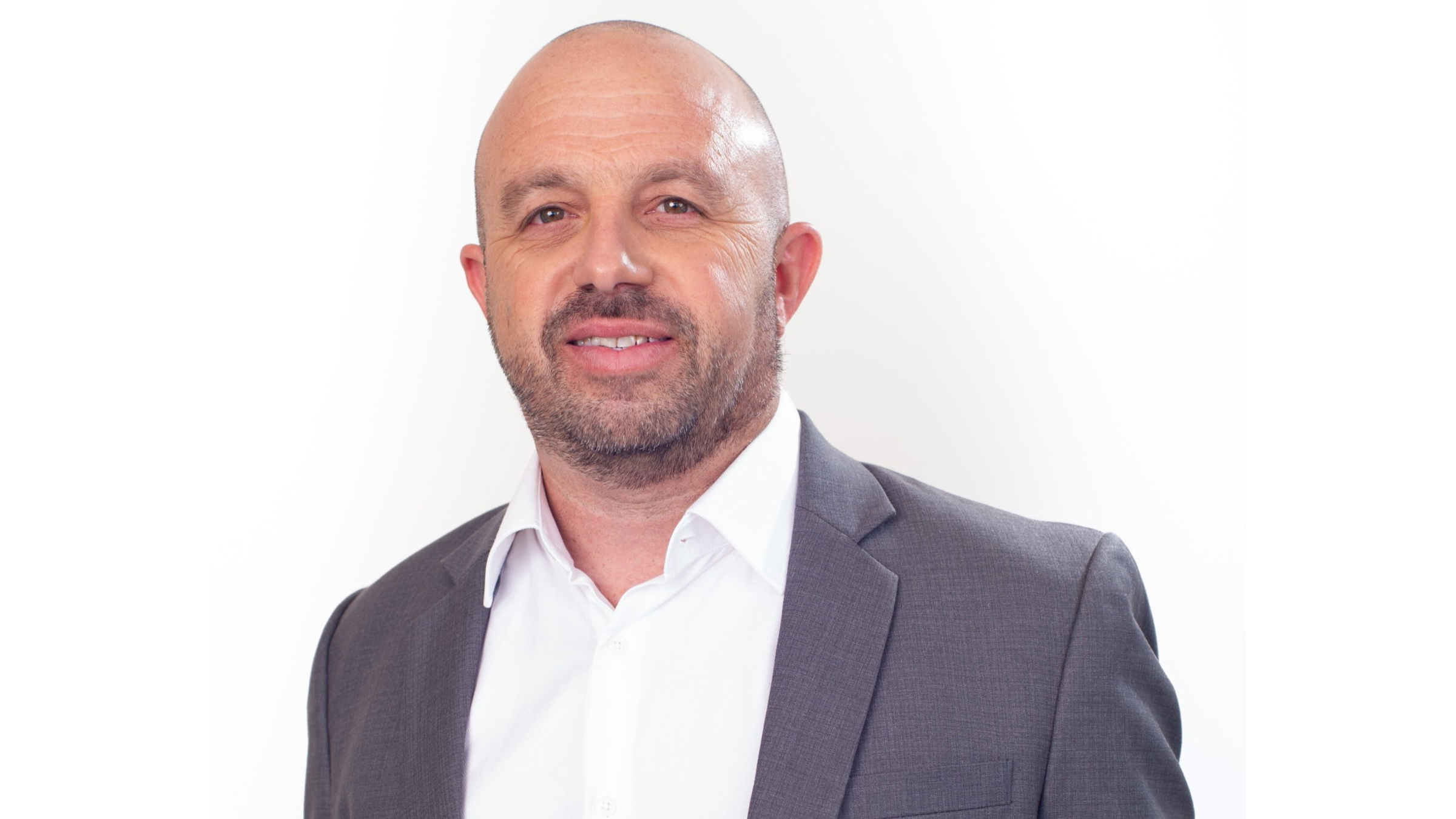 Ofer Sharon, OncoHost CEO
Can On­co­Host's PROphet pre­dict host re­sponse to can­cer treat­ments? In­vestors are wait­ing to find out
Last year, a small biotech out of Is­rael scored a mod­est $8 mil­lion in a Se­ries B to help fi­nance clin­i­cal tri­als and pre­pare for the up­com­ing launch of its main prod­uct, a ma­chine learn­ing-based di­ag­nos­tics plat­form. Re­cent­ly, the biotech went back for more — and got it.
On­co­Host an­nounced Tues­day morn­ing that it suc­cess­ful­ly raised $35 mil­lion in a Se­ries C fi­nanc­ing round led by Is­raeli healthtech VC ALIVE, with ad­di­tion­al in­vestors in­clud­ing the Se­ries B lead in­vestor, Our­Crowd. As to the com­pa­ny's first goal, it is fo­cus­ing on the com­mer­cial launch of its plat­form named PROphet, which CEO Ofer Sharon told End­points News is slat­ed to launch some­time in Q3 this year — first­ly in the US.
The com­mer­cial launch is the first part of the biotech's three-front ap­proach for the fi­nanc­ing, ac­cord­ing to Sharon, with the oth­er two fronts be­ing a fo­cus on pipeline de­vel­op­ment and in­creas­ing in­di­ca­tions for PROphet.
"A lot of the fund­ing that was se­cured is go­ing to be di­rect­ed to the com­mer­cial launch of the prod­uct. We al­ready have in place the tech­ni­cal abode, or team, but we are go­ing to in­vest a lot in ex­pand­ing the team, adding mar­ket­ing and sales po­si­tions," Sharon said. He al­so added that the biotech is look­ing to have 50 em­ploy­ees by year's end, more than dou­ble its cur­rent count of 20 or so em­ploy­ees.
The $35 mil­lion should last On­co­Host for 2 years, ac­cord­ing to the CEO.
The PROphet plat­form, ac­cord­ing to Sharon, is an ef­fort to take ad­van­tage of "host re­sponse," or the body's re­sponse specif­i­cal­ly to dif­fer­ent an­ti-can­cer treat­ments — some­thing that had been un­der re­search at the in­te­grat­ed Can­cer Re­search Cen­ter at the Tech­nion – Is­rael In­sti­tute of Tech­nol­o­gy. Sharon elab­o­rat­ed that from his view, the body's re­sponse to cer­tain can­cer treat­ments such as im­munother­a­pies, tar­get­ed ther­a­pies and chemother­a­py doesn't al­ways end up work­ing against the tu­mor — but rather ends up work­ing against the body in what he called can­cer re­sis­tance.
In short, the biotech has gone the pro­teomics route. The com­pa­ny's plat­form works by an­a­lyz­ing two blood sam­ples: the first ap­prox­i­mate­ly a month be­fore treat­ment, and the sec­ond ap­prox­i­mate­ly 2-4 weeks af­ter the first treat­ment dose. Lab tech­ni­cians then sep­a­rate plas­ma from the blood and mea­sure the lev­els of ap­prox­i­mate­ly 7,000 pro­teins in that plas­ma. Es­sen­tial­ly, the plat­form looks for the over­ex­pres­sion of cer­tain pro­teins and us­es that in­for­ma­tion to pre­dict a pa­tient's "re­sponse tra­jec­to­ry" to cer­tain treat­ments in the first 3, 6 and 12 months.
Be­ing able to pre­dict cer­tain as­pects of host re­sponse and drug re­spon­sive­ness via blood tests is some­what new, and there are oth­er com­pa­nies look­ing to uti­lize a sim­i­lar ap­proach. Pre­ci­sion med biotech Sci­pher Med­i­cine has a whole blood test to iden­ti­fy "dis­ease sig­na­tures," al­so known as gene ex­pres­sion da­ta cur­rent­ly for an­ti-TNF drugs. It has its own plans to ex­pand af­ter net­ting over $100 mil­lion in a round backed by Khosla Ven­tures and North­pond Ven­tures ear­li­er this year.
As a doc­tor by train­ing and for­mer­ly a med­ical di­rec­tor for both As­traZeneca's and Mer­ck's Is­raeli di­vi­sions, Sharon said that the pro­teomics test on­ly tells a par­tial sto­ry.
"You know what's go­ing to be the clin­i­cal tra­jec­to­ry for your pa­tient for the first 12 months. This is, of course, not enough. It's not enough for clin­i­cians, be­cause it's not good enough to tell a clin­i­cian that the pa­tient is not go­ing to re­spond. Be­cause as a clin­i­cian, what you want to do is treat your pa­tients," Sharon added.
That leads to the sec­ond part of the ma­chine-learn­ing plat­form, which takes a look at the "re­sis­tance-as­so­ci­at­ed" pro­teins and path­ways and tries to cor­re­late them to ei­ther ex­ist­ing drugs or can­di­dates in on­go­ing, Phase II and III clin­i­cal tri­als.
On­co­Host's plat­form is start­ing out with one in­di­ca­tion: NSCLC. How­ev­er, the com­pa­ny is look­ing at adding in­di­ca­tions for melanoma and small cell lung can­cer. And in terms of pipeline de­vel­op­ment, pro­teomics was on­ly the first stop. While Sharon wouldn't say too much about de­tails, the com­pa­ny is look­ing at ex­pand­ing to the mi­cro­bio­me, sin­gle-cell analy­sis and cell-free DNA over the next few years. As to how long that might take un­til peo­ple see some­thing sub­stan­tive, On­co­Host is go­ing to do two tri­als with dras­ti­cal­ly dif­fer­ent timeta­bles.
"We can do two things here. If we are go­ing for a proof of con­cept, we will aim our clin­i­cal tri­al at stage IV metasta­t­ic can­cer pa­tients, where the fol­low-up pe­ri­od, for­tu­nate­ly, is rel­a­tive­ly short. It's good for the com­pa­ny in terms of the abil­i­ty to un­der­stand ear­ly," Sharon said, adding that most of the in­dus­try is look­ing at ear­li­er stages of dis­ease — which can take longer to get re­sults.
That said, the first tri­al is look­ing at stage IV can­cer pa­tients with a two-year fol­low-up, and an up­com­ing study will be launched some­time in the near fu­ture look­ing at pa­tients in ear­li­er stages of can­cer with a fol­low-up pe­ri­od of five years. While Sharon em­pha­sized the com­pa­ny's need to be pa­tient, he added that from his view, the over­all ben­e­fit in terms of clin­i­cal val­ue will be much high­er.