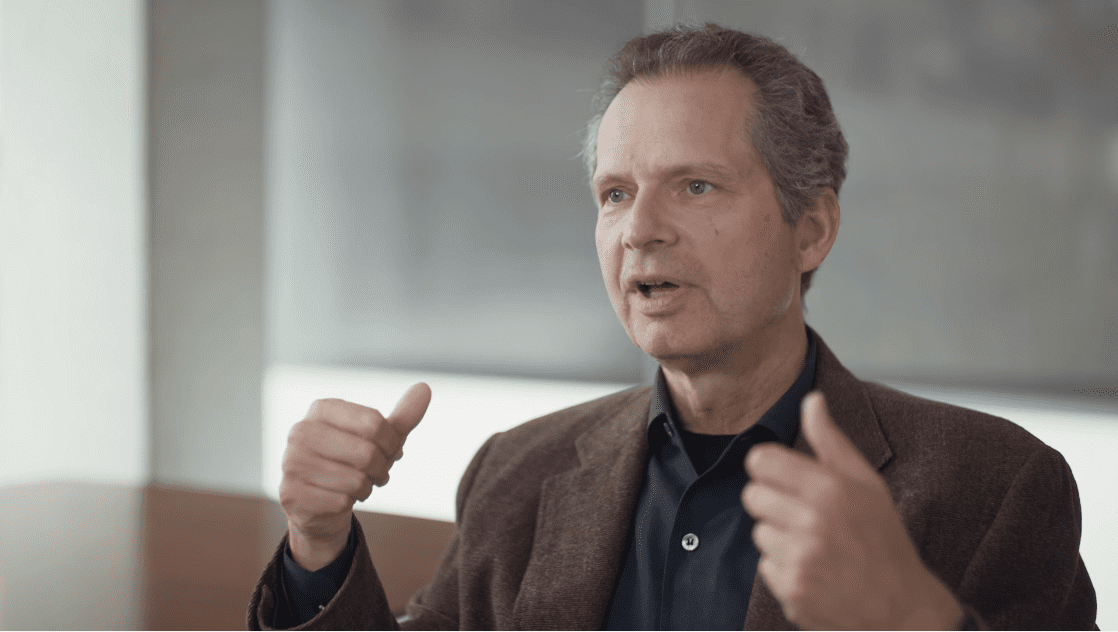 Henry Klassen (UC Irvine via YouTube)
Can prog­en­i­tor cells go fur­ther than gene ther­a­py in reti­nal dis­or­ders? A biotech's an­swer shines in PhI­Ib
By the time the FDA ap­proved Lux­tur­na — the pi­o­neer­ing gene ther­a­py for an in­her­it­ed reti­nal dis­ease — Hen­ry Klassen had been re­search­ing and treat­ing the group of dis­eases known as re­tini­tis pig­men­tosa for more than 20 years.
Spark Ther­a­peu­tics' suc­cess there had not just in­spired a $4.3 bil­lion takeover by Roche, it had al­so em­bold­ened oth­er biotechs pur­su­ing a ther­a­py that would de­liv­er one of the genes tied to dif­fer­ent vari­a­tions of the dis­or­der. Night­star Ther­a­peu­tics sub­se­quent­ly scored its own buy­out with Bio­gen, and MeiraGTx re­cent­ly post­ed ear­ly but "ex­cit­ing da­ta" on its J&J-part­nered pro­gram.
But Klassen went a dif­fer­ent way.
Catch­ing on the stem cell craze right at the turn of the mil­len­ni­um, he took in­spi­ra­tion from sci­en­tists who trans­plant­ed neur­al prog­en­i­tor cells in­to the reti­na and de­vel­oped a method to grow reti­nal prog­en­i­tor cells in­stead as a ther­a­py. Start­ing out as the di­rec­tor of stem cell re­search at the Chil­dren's Hos­pi­tal of Or­ange Coun­ty, he con­tin­ued the work at the Uni­ver­si­ty of Cal­i­for­nia, Irvine, even­tu­al­ly spin­ning out a biotech dubbed jCyte in 2012.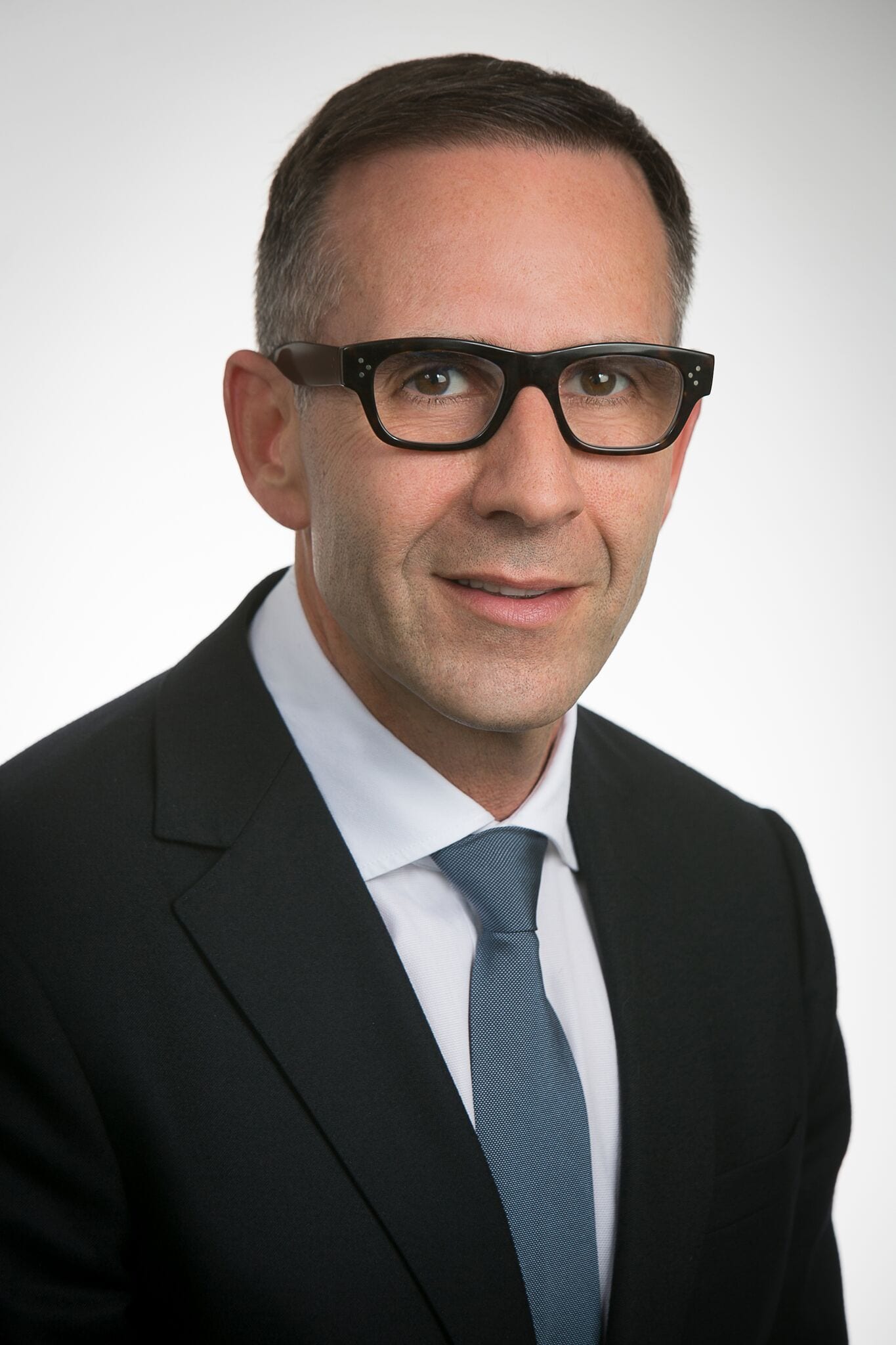 Paul Bres­ge
Over the week­end jCyte re­port­ed pos­i­tive Phase IIb re­sults from what they call one of the largest stud­ies ever con­duct­ed in RP, sug­gest­ing that pa­tients on the treat­ment saw im­proved func­tion­al vi­sion com­pared to the place­bo group.
"The cred­it to the gene ther­a­pies is that they're ac­tive­ly try­ing to fix the gene un­der­ly­ing the prob­lem. That's very com­mend­able, and we're not do­ing that," Klassen told End­points News. "But our treat­ment as it stands should have im­pact across a va­ri­ety of dif­fer­ent geno­types."
The study en­rolled a to­tal of 84 pa­tients, of whom 74 were in­clud­ed for the fi­nal analy­sis. For each pa­tient on the pri­ma­ry end­point of best cor­rect­ed vi­su­al acu­ity (mea­sured with glass­es on), the mean change from base­line to month 12 for the sham, low dose and high dose arms were +2.81, +2.96, and +7.43 let­ters, re­spec­tive­ly.
In a post hoc analy­sis for a tar­get sub­group, the dif­fer­ence was even more promi­nent: +1.85, -0.15, and +16.27 let­ters, re­spec­tive­ly.
There was one se­ri­ous ad­verse event in the low dose arm, but jCyte said the grade 3 oc­u­lar hy­per­ten­sion re­solved with treat­ment and oth­er side ef­fects were gen­er­al­ly mi­nor.
CEO Paul Bres­ge not­ed that the tar­get sub­group analy­sis was in­tend­ed to ham­mer out the cri­te­ria they might use to re­cruit pa­tients in­to Phase III — which would like­ly have a sim­i­lar de­sign and use the same pri­ma­ry end­point of BC­VA, the "gold stan­dard in the con­text of FDA." The late-stage tri­al is slat­ed for 2021.
"We did en­roll a very wide pa­tient pop­u­la­tion in­to our Phase IIb, in­clud­ing pa­tients that had vi­sion any­where from 20/80 to 20/800, just to learn which pa­tients would po­ten­tial­ly be the best re­spon­ders," he said.
The tar­get sub­group is char­ac­ter­ized by hav­ing re­li­able fix­a­tion on the study eye, and a study eye that does not have sig­nif­i­cant­ly worse BC­VA (≤15 let­ters) than the fel­low eye.
He added that in­ves­ti­ga­tors al­so ob­served en­cour­ag­ing re­sults with the sec­ondary end­points such as low light mo­bil­i­ty, con­trast sen­si­tiv­i­ty ki­net­ic vi­su­al fields and a vi­sion func­tion ques­tion­naire, al­though the da­ta weren't dis­closed.
"Typ­i­cal­ly peo­ple think about the dis­ease as a nar­row­ing of this pe­riph­er­al vi­sion in a very nice gran­u­lar way, but that's ac­tu­al­ly not what hap­pens," he said about the vi­su­al fields find­ing. "What hap­pens in the dis­ease is that pa­tients lose like is­lands of vi­sion. So what we're do­ing in our tests is ac­tu­al­ly mea­sur­ing […] is­lands that the pa­tients have at base­line, and then what we're see­ing af­ter treat­ment is that the is­lands are ex­pand­ing. It's sim­i­lar to the way that one would track, let's say a tu­mor, in on­col­o­gy of course we're look­ing for the op­po­site ef­fect. We're look­ing for the is­lands of vi­sion to ex­pand."
The ther­a­py works pri­mar­i­ly by pre­serv­ing pho­tore­cep­tors, Klassen posits, not by gen­er­at­ing new ones. But what he thinks is hap­pen­ing is that pho­tore­cep­tors are re­gen­er­at­ing the out­er seg­ment — if pho­tore­cep­tors are ra­dios, these would be the an­ten­na — there­by re­gain­ing some func­tion.
That could po­si­tion it as a treat­ment for a dif­fer­ent stage of the dis­ease than Spark's or Night­star's. Klassen, who's al­so re­search­ing reti­nal re­con­struc­tion us­ing stem cells, is hap­py to not view it through the com­pet­i­tive lens.
"If you look in­to the fu­ture, one could imag­ine that gene ther­a­pies will be most ef­fec­tive very ear­ly in the course of a dis­ease be­fore pho­tore­cep­tors are lost," he said. "Then as pho­tore­cep­tors be­gin to be lost any­way, if that hap­pens, then a ther­a­py like ours would be­come ex­treme­ly valu­able. And if ours starts to lose pow­er late in the course of a dis­ease, maybe cell trans­plan­ta­tion un­der the reti­na could have a role."