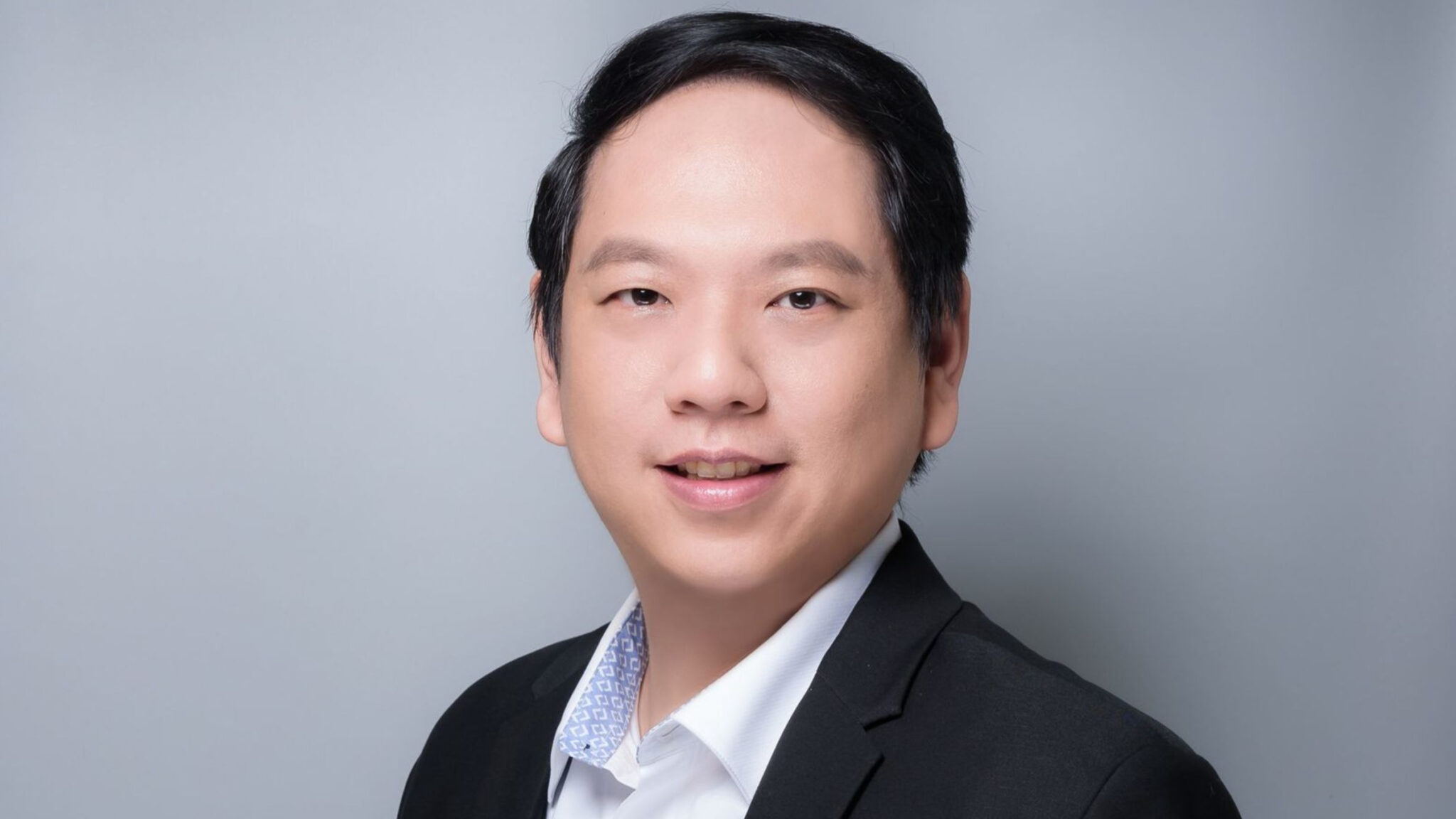 Sonny Hsiao, Acepodia CEO
Can the an­ti­body-drug con­ju­gate mod­el work for NK cells? Ace­po­dia loads up with an­oth­er $109M to find out
Ace­po­dia chair­man and co-founder Patrick Yang called can­cer "the longest war Amer­i­ca (has) ever fought." So when he met Son­ny Hsiao in 2016 and saw his "clever, very sim­ple, el­e­gant" ap­proach to bat­tling tu­mor cells, he was all in.
Four years and some very ear­ly pos­i­tive re­sults lat­er, Yang and Hsiao have racked up an­oth­er $109 mil­lion from in­vestors to see their "an­ti­body-cell con­ju­gates" through the clin­ic. And while Yang says this isn't a crossover round, he ad­mit­ted that the com­pa­ny is "watch­ing the cap­i­tal cli­mate" and could pos­si­bly file for an IPO next year.
But for now, he says, the team at Ace­po­dia is laser-fo­cused on their pipeline.
Patrick Yang
The Alame­da, CA-based biotech's plat­form traces back to Hsiao's re­search at UC-Berke­ley, where he dis­cov­ered a way to con­ju­gate an­ti­bod­ies with NK cells in a sim­i­lar fash­ion to an­ti­body-drug con­ju­gates (AD­Cs). Hsiao — now CEO — calls this ap­proach "an­ti­body-cell con­ju­ga­tion," or ACC for short.
While most NK cell ther­a­pies are al­ready ad­min­is­tered in con­junc­tion with an­ti­bod­ies, they're usu­al­ly giv­en sep­a­rate­ly, mak­ing for less po­ten­cy, Ace­po­dia be­lieves. By con­ju­gat­ing the two, the can­cer-tar­get­ing an­ti­bod­ies are less like­ly to dif­fuse through­out the body, Hsiao told End­points News ear­li­er this year.
"It's to­tal­ly dif­fer­ent from the CAR-T sci­en­tif­ic com­mu­ni­ty," Yang said on Tues­day. "Some of the im­mune cells like NK cells, they're just pa­trolling in the body with no spe­cif­ic ob­jec­tive, no tar­gets. If we arm it with a GPS guid­ed to the des­ti­na­tion, we could rad­i­cal­ly im­prove the treat­ment out­come."
While au­tol­o­gous CAR-T ther­a­pies have shown great promise, they're ex­pen­sive to make and they take too long, Yang said. That's why his com­pa­ny is go­ing for an off-the-shelf ap­proach that doesn't re­quire ge­net­ic en­gi­neer­ing.
"Our mis­sion state­ment is to bring a more pow­er­ful can­cer treat­ment that can be ac­ces­si­ble to all pa­tients, not just a small pop­u­la­tion of pa­tients who can af­ford it," Hsiao said.
The team brought some pos­i­tive topline da­ta for their lead can­di­date, ACE1702, to this year's ES­MO, show­ing the drug was well-tol­er­at­ed in eight pa­tients with ad­vanced HER2 tu­mors who re­ceived low­er dos­es. One pa­tient even achieved a con­firmed par­tial re­sponse — not earth-shat­ter­ing, but a pos­i­tive sign. Hsiao ex­pects to read out the full Phase I da­ta some­time in Q2 or Q3 2022. Then they'll ex­tend the tri­al be­fore jump­ing in­to a piv­otal Phase II study.
"(At) Ace­po­dia, every day is Wednes­day," Yang joked. "We kind of work around the clock."
The ear­ly re­sults were al­so a pos­i­tive sign for JW Ther­a­peu­tics, which plunked down an undis­closed amount last sum­mer to de­vel­op and com­mer­cial­ize the can­di­date in main­land Chi­na, Hong Kong and Macau.
In ad­di­tion to see­ing ACE1702 through Phase I, the com­pa­ny is on track to sub­mit an IND for its sec­ond lead pro­gram this month — a gam­ma delta (γδ) T cell ther­a­py tar­get­ing CD20.
The Se­ries C round — led by Dig­i­tal Mo­bile Ven­ture with a hand from oth­er undis­closed in­vestors — will al­so help Hsiao ex­pand the team from 45 to 70 by the end of next year. Yang al­so hint­ed at po­ten­tial part­ner­ships com­ing in the next year or so.
"The tech­nol­o­gy that we have is a plat­form tech­nol­o­gy, and it takes a lot of hard work to trans­late the sci­ence in­to a prod­uct and get it com­mer­cial­ized," Yang said. "And we could see that we have a roadmap to get there."
Cor­rec­tion: The topline ES­MO da­ta was based on eight pa­tients, not sev­en.