Can the new CEO at Genen­tech main­tain a tra­di­tion of ground­break­ing R&D?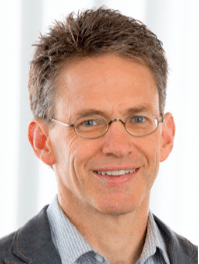 Bill An­der­son
Dur­ing the 6 years that Ian Clark man­aged Genen­tech as its CEO, he nev­er lost sight of the sin­gu­lar mis­sion he had at the big Roche sub­sidiary. Like Pas­cal So­ri­ot be­fore him, and now Bill An­der­son com­ing in af­ter his de­par­ture at the end of this year, job 1 at Genen­tech is keep­ing the phar­ma gi­ant's unique­ly pro­duc­tive R&D op­er­a­tion fo­cused on big new prod­ucts.
That job pro­file hasn't changed one bit. This is what Roche's Daniel O'Day, CEO of Roche's phar­ma di­vi­sion, had to say on Clark's re­place­ment at the helm:
We are con­fi­dent that (An­der­son) will nur­ture Genen­tech's unique cul­ture and build up­on a lega­cy of pur­su­ing ground­break­ing sci­ence to find the next break­throughs for pa­tients.
When Roche seized com­plete con­trol of Genen­tech in 2009, the con­sen­sus view was that the rigid and some­what un­for­giv­ing Swiss men­tal­i­ty of the own­er would ex­tin­guish the cre­ative en­vi­ron­ment that helped make Genen­tech a world leader in can­cer R&D. Its own Basel-based re­search group, pRED, was head­ed in­to a painful re­or­ga­ni­za­tion that has yet to pro­duce the kind of new prod­ucts ex­pect­ed of it. But the feared demise of Genen­tech, gRED, didn't hap­pen, which is one key rea­son why Clark was able to launch 11 new drugs in his 6-year tenure as CEO, in­clud­ing the close­ly watched PD-L1 check­point pi­o­neer Tecen­triq.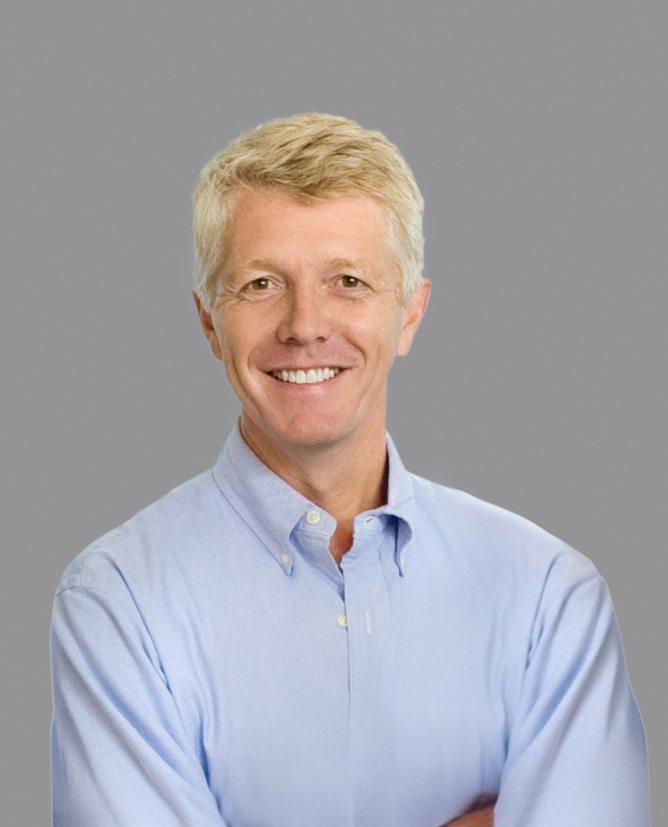 Ian Clark
Like Clark, An­der­son is a long­time com­mer­cial play­er. He joined Genen­tech from Bio­gen 10 years ago as VP of sales and mar­ket­ing for im­munol­o­gy. I asked for an in­ter­view, but Genen­tech's PR con­tacts thought we should give it a few weeks be­fore set­ting any­thing up.
An­der­son, though has talked about what makes Genen­tech a spe­cial place to work.
It starts with tech­ni­cal ex­cel­lence, he said in a pre­sen­ta­tion at MIT, in a com­pa­ny where all man­agers are ex­pect­ed to have a deep un­der­stand­ing of their field. Man­age­r­i­al charis­ma and an abil­i­ty to wrig­gle out of a sit­u­a­tion can not sub­sti­tute for tech­ni­cal ex­cel­lence.
Here's the rest of the list of val­ues:
-Fact-based ap­proach
-Speak­ing in plain Eng­lish
-Trust­ing over your idea to your peers
-Keep­ing com­mu­ni­ca­tion per­son­al
-Dis-ing the trap­pings
-Hu­mil­i­ty and be­ing wrong
-Check­ing your ego at the door
-Hard work
-Col­lab­o­ra­tion and con­flict
-The true mis­sion of com­pa­nies…and Genen­tech
Clark, So­ri­ot and now An­der­son all had some im­pos­si­bly big shoes to fill. CEO Art Levin­son be­came a leg­end in his own time as the out­sized chief of a com­pa­ny that was rev­o­lu­tion­iz­ing can­cer treat­ment. So­ri­ot went on to be­come CEO of As­traZeneca, and now Clark is sup­pos­ed­ly "re­tir­ing" at a time his CV and ex­pe­ri­ence give him dibs on one of the top jobs in the in­dus­try — or any kind of biotech role he'd care to pur­sue.
That's some­thing that will be worth watch­ing, even though the Genen­tech job clear­ly no longer com­mands the same high pro­file that it once had.
In the mean­time, it's up to An­der­son now to pro­tect the gold­en goose in Roche's op­er­a­tion, which has played a fran­chise role in coun­ter­ing gener­ic com­pe­ti­tion as it los­es con­trol of some big mar­kets.